Commerce has taken a new turn with new habits and practices when e-commerce was introduced. In a world where everything is digitized, and especially after the pandemic, e-commerce has taken off to whole new levels.
Along with that has come new terms, office cultures, habits, and practices. One such new term that has been making its round in this field is called 'Headless Commerce.'
In case you are anyhow related to this field, you must have heard about it, even in the past.
However, if you have not, don't worry as this article will cover everything that you must be aware of about it.
With that said, let us get started! 
Understanding Headless Commerce
The first thing that we will discuss is the concept of headless commerce itself.
To define headless commerce in layman's words — it is typically an e-commerce solution where the front-end of a given application is detached from the back-end, leaving the freedom of a direct approach of content to any device or screen. 
In other words, traditional e-commerce platforms usually have two parts — the front-end & the back-end, which are integrated thoroughly.
The front-end is usually a theme or a template, and the back-end is where the content is stored. So, when you take away the front-end, you are leaving free access to the back-end, hence, the content.
That is what headless commerce essentially is. Earlier, with traditional e-commerce platforms, even to make any small updates, companies had to make changes to the front as well as back-end simultaneously.
This would take an unnecessarily long time and effort, even with unlimited access to code and multiple customization features.
Also, they can only be deliverable to restricted platforms such as traditional mobile apps as well as websites.
More ecommerce businesses with well-functioning online presence choose to migrate to headless.
But, in headless commerce, when you move the front-end entirely and give direct access to content, there isn't any restriction to the changes that can be made and how you can present the content directly to your customers.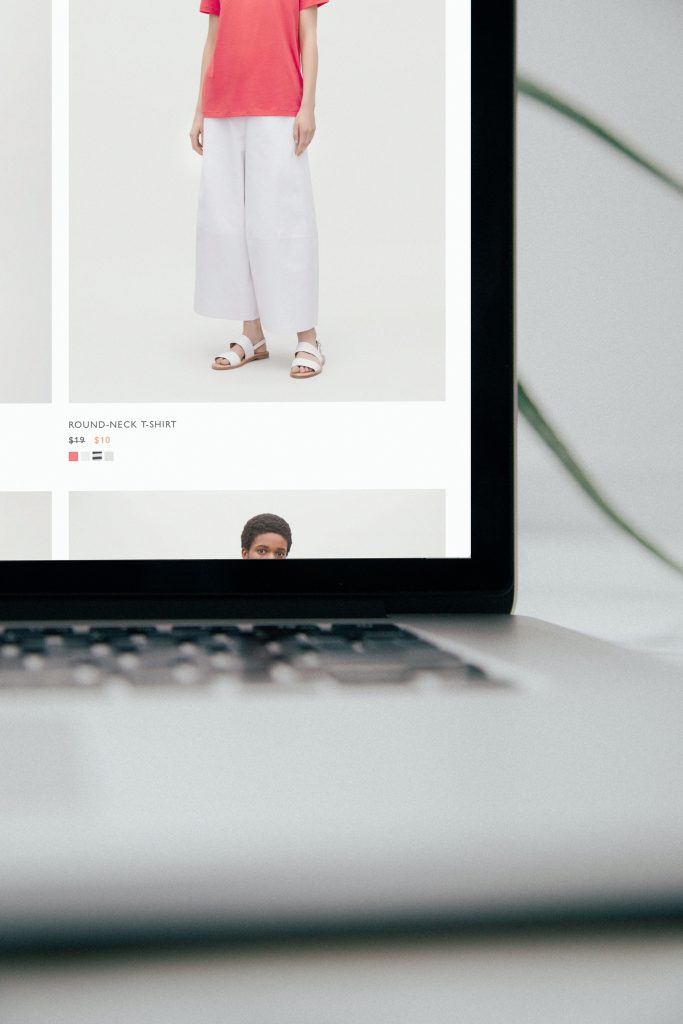 Advantages of Headless Commerce
Headless commerce is comparatively a lot easier than traditional e-commerce methods and does not require extensive hours of effort and financial backup.
Without the need to make or build the front-end, headless commerce provides plenty of benefits for your business, company, and your employees. T
ake a look:
Better for Employees 
When you think of adopting new technology, the first thing that would cross your mind is employee training.
After all, if your employees are unable to make the best use of the technology, there is no particular point in investing in it in the first place.
Also, training employees can take both time and money. However, with headless commerce, you can drop that concern.
Headless commerce allows easy adaptation to the system as one can make the necessary changes without having any advanced knowledge. 
Huge Savings on It
Forget about huge development costs as headless commerce allows quick and easy modifications to the front-end, which could otherwise have taken hours of effort and huge budgets.
Also, in this architecture, developers need not invest long hours of coding in order to start a new app.
With the help of partner solutions and the headless template, creating commercial apps are just a matter of a few clicks.
This, in turn, helps increase conversion. 
Customized Tools and Experiences 
Headless commerce provides developers with a whole lot of freedom to customize their content, platforms, and tools.
This helps enrich customer experience and thus, bring up customer satisfaction.
One important factor here is APIs so that the brand experience remains consistent and coordinated across all given channels. 
Quick Reaction to Market 
Headless commerce allows for quick changes to the front-end experiences, which are necessary for a market that is always being influenced by new trends.
This allows businesses to react quickly to such trends and customer behaviors in order to stay on top of all opportunities. 
All of these factors, when put together, bring up the customer experience by levels.
Quick changes and implementation of updates allow customers to stay in the loop with them almost as soon as the changes are made.
Along with this, because a brand can control all of the elements that users tend to interact with, they can get even more creative and implement more customization.
Headless commerce, in simple words, boosts your e-commerce capabilities with the freedom to your creativity and customization power to enhance customer experience.
Conclusion 
After the pandemic, many digitized means and tools are gaining more and more popularity.
While e-commerce was already rising in demand, after the pandemic, the development took on by leaps and bounds, and headless commerce is one such result. 
In the end, headless commerce has made the e-commerce scene infinitely easier, both for developers and for customers alike.
Now, companies can get creative without having to fret about hours of effort and heavy budgets, while customers can seamlessly enjoy innovative customer experiences.