We've provided our specific recommendations for WordPress hosting on shared and managed environments, but there are a number of excellent WordPress VPS hosting providers out there.
If you are looking for a WordPress VPS hosting company these options are all worthy of your consideration, but Bluehost is my personal favorite.
Best WordPress VPS Hosting
Best WordPress VPS Hosting Reviews
Let's start with a quick review of our number 1 recommendation, Bluehost.
Bluehost might be one of the oldest, more established web hosts because it was started way back in 1996, and when it comes to WordPress hosting, it is one of the biggest brand names.
They are actually the official recommended WordPress hosting provider.
With these guys, you never have to be concerned about your website running slow, even when you are getting a lot of traffic.
They also offer their clients expert support that is available 24/7, and you can access this via live chat, email, or phone.
They are rated number one when it comes to web hosting for small businesses, and they also have an exclusive discount in the beginning.
HostGator currently hosts more than 8,000,000 domains on the Internet, which means that they are easily one of the most popular hosts in the industry.
They have a one-click WordPress installation, and they have 99.9% uptime guarantee, as well as customer support that is available 24/7.
As you can see, they are a smart choice for every website owner out there.
We consider them one of the best out there when it comes to web hosting for businesses, and we also think that you get the most out of their features at a really good price.
They offer a discount in the beginning, which is as much as 75%.
A2 Hosting is a web hosting service that has been around since 2011, and they are most well-known for their page loading speeds.
In fact, they have been able to deliver one of the fastest service speeds that we have seen, and they also have a really strong uptime, which makes their hosting service really reliable.
When it comes to the hosting plans themselves, we think that they're developer-friendly, and they have an anytime money-back guarantee which is definitely a unique feature.
If you need a fast web hosting service with cheap upfront pricing with the ability to scale the growth of your website, then these guys are an excellent option.
GreenGeeks came onto the scene in 2008, and they now are responsible for hosting more than 300,000 websites.
Trey Gardner is the founder, and he has previously worked with eight different web hosting companies.
They say that they offer 99.9% uptime for their clients, as well as 100% customer satisfaction.
They also have live chat support that is available 24/7 and unlimited bandwidth, they provide 50GB of storage, and unlimited databases.
Of course, they can help you with WordPress, and their starting plan is just $2.49 a month.
Arvixe was founded back in 2003 in California.
They say that they serve thousands of customers around the world, and they have even won awards for being one of the fastest-growing hosting companies.
They offer a decent range of hosting services, from dedicated server packages to regular shared hosting.
They also say that they offer their clients a free site builder, unlimited email accounts, unmetered data transfer, and 24/7 support.
Lastly, this web hosting company offers free daily backups, free website migrations, and plenty of email security features.
They also have a decent uptime guarantee which is similar to some of the other web hosts that we have talked about on this list: 99.9%.
If you're looking for the best WordPress VPS hosting provider that has the best bandwidth, then you need to check out Dreamhost.
Dreamhost is a provider that can help you with unlimited bandwidth, and they also say that their pricing begins at $10 a month, which means that they are one of the more affordable options in the industry.
They don't offer a money-back guarantee, but we believe that this is because their pricing is so low that you're not really going to lose out by just trying them, even if you don't end up liking them.
They don't grant you root access, and they don't offer a free domain, but the fact that they offer their clients unlimited bandwidth is definitely something worth considering because not all hosts are going to offer this, and if you are someone who is hoping to scale but you don't have the budget for it, this could be a good fit.
Inmotion is certainly a great contender out there for one of the best WordPress VPS hosting providers.
They say that they can help you with many different aspects of your features, and they come with unlimited domains, CPU cores, and email accounts, which means that they are a great choice if you are wanting to host more than one website under their umbrella.
We like that they offer a free domain with their six and 12 month plans, and they also offer free backups, which is going to mean a lot when you're stretched when it comes to your budget.
The only downside to these guys is that they are on the expensive side, but they also offer really good deals for your first term with them, so you don't have to part with too much in the beginning.
They set the bar high when it comes to VPS hosting, and they say that they offer all of their clients help around the clock through live chat, phone, and they have a ticketing system.
Their money-back guarantee lasts for 30 days, and they have some seriously good reviews out there online.
So, if budget isn't your concern, then you might want to check them out.
iPage is a great choice for your VPS hosting at a very reasonable price, so if budget is your concern when needing to find a WordPress VPS hosting provider, then these guys might be a great fit for you.
We love that their renewal prices are really affordable, and we think that they are good value for money when it comes to their features, as well as a great all-round provider.
They offer free backups and a free domain. One of the things that is a bit of a downside to them is that they have one of the lowest uptime guarantees at 99.94%.
They don't shine for any particular reason, but they are a great all-rounder, especially when it comes to their pricing.
Their basic plan is going to set you back $19.99 a month, and this plan has more storage than other basic plans that you can find out there.
They only provide hosting for Linux, not Windows, so you are a bit limited there, but when compared to other companies in the industry, this is definitely still a reasonable option that you can make the most of.
Hostinger
Hostinger is the best WordPress VPS hosting provider if you are looking for one that can help you with dedicated IP addresses.
They have some of the best pricing in the industry, which means that they are a great first step up from shared hosting, something that you might have been thinking of for a while but didn't think that you were going to be able to achieve.
They do have a couple of advantages, including the fact that their bandwidth has a maximum of 800GB, as well as the lowest uptime guarantee that we have come across at just 99.91%.
They also don't have any phone support, so you might have a bit of trouble trying to get in touch with them if you need help at any point.
However, their plans are stripped back, which is why they can sell them for such great prices.
If you have a smaller website and you don't plan on trying to host more than one website right now, then this is going to be a good option for you right now.
You might want to expand beyond them later, but they are definitely a good start.
OVH Cloud
OVH Cloud is a WordPress VPS hosting provider that has a lot of great features that you are probably going to want to make the most of, but when it comes to how easy they are to use, it's a bit of a different story.
Signing up for a hosting plan is going to be a bit complex, because you will have to go through a few screens to get to where you want to be.
However, they do generate nightly backups for your website, and they store them off-site for up to a month, which is pretty generous.
They make this process really simple, and they even offer unlimited bandwidth with some of their higher price points.
This way, you won't have to pay for more bandwidth further down the line, which is what you're going to encounter with a lot of other sites out there.
The bottom line is that they do have everything that you need to host your website, so you won't have to go anywhere else at any point.
Known Host
Known Host is a WordPress VPS provider that can provide you with high quality, high-performance web hosting.
If quality is what you are after, then they offer this with a virtual private server, and they say that they guarantee quick connection speeds, as well as high availability and a lot of storage space.
If you are a business who relies regularly on your website, then these kinds of features are going to put you at ease and help you know that a professional is in charge.
They handle all the technical details for you, so that you don't have to be a tech wizard to integrate their features.
All in all they are a simple, yet effective service that is going to take you all the way in terms of web hosting.
Flywheel
Flywheel is a great entry-level WordPress VPS hosting provider that is going to cost you $13 a month.
This is another great option if you don't want to have to spend too much money on your WordPress hosting, but you still want something that is going to be unparalleled in terms of quality.
When it comes to their features, there's nothing that you are going to miss out on here because they have it all.
With their basic plan they can help you host one WordPress site, and they can help you handle up to 5000 visitors every month.
They are also going to give you 5GB of disk space, as well as free site migration. You can submit a support ticket if you need customer support.
Kinsta
Kinsta is a WordPress VPS hosting provider that is more boutique than big box, and they focus mainly on optimizing managed hosting setups.
You might think that because they are boutique they can't handle your requests, you'd be wrong.
They have the completely power of the cloud behind them, which means that they take the infrastructure from Google and make it a lot more manageable for the layman.
They offer their clients a custom panel so that you can focus on what's important, while not having to worry about everything else.
They say that they have around the clock customer support for their clients, which includes a ticketing system, and their customer support people know WordPress really well so you're not going to feel like you're getting passed around.
They are going to cost you $25 for 12 months, and they can help you manage one website for this price.
The Importance of Uptime
One of the biggest things to think about when choosing a hosting provider for your WordPress site is uptime.
If you site goes down for some reason, then your customers or clients are not going to be able to locate your service, product or blog.
Also, potential new customers aren't going to be able to see your website, and they are going to go somewhere else.
The good news is that most providers that we have talked about are going to make sure that you don't go down for any reason, and if you do they are going to work quickly behind the scenes to make sure that everything is restored quickly.
Keep in mind that there are a few providers that don't offer a good level of uptime, but this is just something that you will have to weigh up against the other features.
What is VPS Hosting?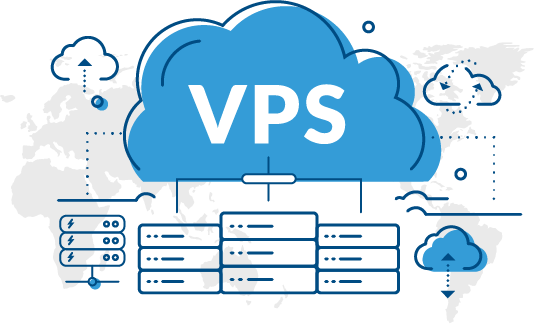 In many ways, VPS hosting is like dedicated hosting and shared hosting combined.
Think of it as dedicated hosting for people on a budget. Unlike dedicated hosting, in which you rent your own entire server, you technically share one with other users.
Unlike shared hosting, where all of the resources are shared among all users, your files are stored on a separate operating system that acts as your very own virtual server.
Who should use WordPress VPS Hosting?
WordPress VPS hosting makes sense for people who don't need–or can't afford–the vast resources of renting their very own servers but who'd rather not deal with the potential downsides of shared hosting.
If you're just getting your website off the ground, for instance, WordPress VPS hosting is a cost-effective and convenient choice.
How to choose the best WordPress VPS hosting company
When your site outgrows a shared hosting environment, VPS hosting is the next logical step.
VPS hosting divides physical servers up into multiple virtual environments, and you get one of these all to yourself when you sign up for a WordPress VPS plan.
Although you're still sharing physical resources with other users on the same server, each site has its own virtual resources to draw on.
This provides greatly increased performance and control compared to shared hosting.
Before making the switch, look into what each VPS host has to offer. The right balance of features and services delivers the power that you need to run your site at its most optimal level.
Windows vs. Linux
The operating system a VPS runs dictates the programs and scripts that can be used on the server.
You'll find two main options when looking for a host:
Linux is a low-cost, open-source application that offers a choice of several different OS platforms. It supports the cPanel interface and MySQL databases, and it's compatible with a number of other open-source programs.
Windows is a little more expensive thanks to licensing fees, but it's easier for those with less technical knowledge to manage. Windows hosting supports ASP.NET for building dynamic websites and offers features such as MS Sharepoint and remote desktop access.
For WordPress sites you are better off with Linux.
WordPress can run on a Windows server, but in my experience there are more configuration challenges getting PHP and MySQL running smoothly on a Windows server.
Server Management
There are two types of WordPress VPS hosting: managed and unmanaged.
In a managed WordPress hosting environment, the hosting provider takes care of server "housekeeping" tasks such as updating software, optimizing performance and handling hardware problems.
This leaves you free to focus on building and overseeing your website and is valuable if you're not familiar with the ins and outs of server management.
Unmanaged hosting leaves the upkeep of the server to the user.
That means you need a working knowledge of how to handle any problems that might crop up and have an understanding of what needs to be done to keep the server running well on a daily basis.
The advantage of unmanaged hosting is that, if you have the necessary background, you can fix problems as soon as they arise rather than having to wait for tech support.
Data Security
Regular data backups to a remote location are essential for preserving the integrity of your website.
Without a backup, one disastrous event could result in massive data loss that may take days or weeks to correct.
Check on the backup policies and typical restoration times that a VPS host offers, and make sure that resources are in place to recover and restore data as quickly as possible if something goes wrong.
The best WordPress VPS hosting companies offer automatic backups so all of your updates and changes get saved without you having to consciously think about the process.
Space and Bandwidth
A WordPress VPS will typically provide more more disk space than a shared server.
You want enough space to not only handle your current website but also provide room for future growth.
The same rule applies to bandwidth.
The best WordPress VPS hosting offers a great deal more data transfer capability than shared, but there's still a limit on how much of a load a server can take before site performance starts to suffer.
Consider your current daily number of visitors and how much of an increase you expect over time.
Choose a provider with enough bandwidth to handle your highest projected visitor count.
Memory and CPU Capacity
The number of regular visitors to your site also has an impact on the amount of RAM you need from a VPS.
The more memory-intensive programs and applications you're running, the more RAM is required to support your site's infrastructure.
Having a high number of people accessing the site means these programs will run more and require more memory.
Some providers offer "burstable RAM," which is an extra amount of RAM set aside to guarantee uptime during unexpected spikes in traffic.
Sufficient CPU capacity is another requirement for ideal site performance.
The CPU makes sure that all functions take place when they should, delivers requested pages as visitors arrive and decides how to allocate resources from the OS.
As with bandwidth and storage space, you want to look for a VPS that offers more than you need so that your website can expand as necessary.
Administrator Control Panel
Seek out a WordPress VPS hosting provider that includes an intuitive, user-friendly interface such as cPanel.
This interface is what you'll use to manage files, install scrips, work with databases and set up programs for your website.
The easier it is to understand, the less time you'll wind up spending on administrative tasks.
It's possible to install a control panel yourself if you come across a host that doesn't offer one as part of its packages, but you're better off going with a service that provides a pre-installed solution for its users.
Support and Service
Customer service should be prompt and come in many forms.
If a VPS doesn't offer 24/7 support through at least phone and email, you run the risk of being left hanging when you have a problem with your site.
Live chat is an even better option since it allows you to connect with a service representative the moment an issue arises.
Live chat also gives you a way to test out response times and get a feel for what kind of service you would receive as a customer.
Alternatively, you can call the company with any questions you have about customer service and hosting features.
Room to Grow
A WordPress VPS hosting company should offer the option of upgrading resources as necessary so that your site can continue to deliver the best user experience well into the future.
This ability to scale is vital if you're running a business website and are planning to expand your enterprise and grow your customer base through online marketing.
If you're going to max out the resources of even the most generous VPS host you can find the minute your site goes live, you might want to consider dedicated hosting instead.
Take the time to shop around, do you homework and test features before upgrading to a VPS.
Look for a provider that can support the vision you have for your website and ensure the best possible performance at all times.
If you need web hosting, you have three main options: dedicated hosting, shared hosting or VPS.
If you've decided on a VPS, or virtual private server, one step is out of the way. Now, you must pinpoint the right WordPress VPS hosting provider.
There are tons to choose from, so it can be pretty confusing. By keeping a few points in mind, however, you'll find the right VPS hosting service in no time.
Considerations to Make when Looking for WordPress VPS Hosting
After deciding to use WordPress VPS hosting, you need to find a WordPress VPS hosting provider.
A quick online search reveals there are dozens–or possibly hundreds–out there.
Each typically has several VPS hosting plans too, which only adds to the confusion.
Fortunately, you can whittle things down fairly easily by taking a handful of things into consideration:
Disk Space – The ideal WordPress VPS hosting service will have more than enough disk space to support your website. More importantly, you should be able to easily upgrade your disk space if needed to keep your growing website up and running properly. Most hosts measure disk space in GBs, and you'll find plans offering anywhere from 5 GB to more than 1,000 GB. Naturally, the more space you get, the more you're likely to pay.
Bandwidth – In the context of VPS hosting–or any web hosting, for that matter–bandwidth refers to the number and size of uploads and downloads that must occur to keep your site running. Like disk space, bandwidth is commonly measured in GBs. Most WordPress VPS hosting providers have basic plans starting with around 350 GB of bandwidth. Advanced plans offer upwards of 2,000 GB, and some even offer unlimited bandwidth.
Control Panel – The best WordPress VPS hosting plan in the world won't do you a lot of good if it's too clunky to use. If you're not particularly tech-savvy, this point is especially valid. The best VPS hosting providers have cPanel built in, which ensures an intuitive, user friendly interface. Put simply, you shouldn't have to jump through a bunch of hoops to handle everyday tasks related to your hosting.
Customer Support – To make the most of your hosting plan, you need to be able to get help when you need it. This isn't a situation where you can easily wait around for assistance. Therefore, it pays to choose a hosting provider that offers several customer support options. At the very least, look for one that offers live chat support and email support. 24/7 telephone support is really nice too. Also, self-help options like FAQs, user forums and the like are very helpful.
Scalability – This was mentioned previously but is worth repeating. Don't have tunnel vision when selecting a VPS hosting providing. Sure, the plan may work now, but how will it work as your site grows? Your site could easily outgrow the first plan you choose; then what? Look for a provider that offers scalable hosting to avoid having to switch elsewhere down the road.
Consult Reviews
In addition to comparing hosting companies based on their offerings, do some quick online sleuthing to see what others have to say.
In fact, try getting a personal recommendation from someone you trust first; a quick post on Facebook could elicit some good suggestions.
Be wary when reading online reviews, however, as many aren't moderated at all and can easily be written by hosting providers themselves–or their competitors.
Here at WP Dev Shed we manually verify the authenticity of all reviews.
Don't Be Swayed by Ultra-Cheap Pricing
Incredibly, some WordPress VPS hosting plans cost as little as $2 per month!
Needless to say, you're not likely to get much for such a price.
The average going rate for a solid VPS hosting plan is around $15 per month; some cost upwards of $500 per month.
Remember that the fate of your site largely depends on the quality of the hosting you use, so don't skimp too much.
The Bottom Line on WordPress VPS Hosting
As nice as it would be, there's no way to instantly find the perfect WordPress VPS hosting provider for your site.
You'll need to dedicate decent amounts of time to researching the various options.
Your hard work will pay off when your site is up and running with minimal downtime, lightning-fast speeds and superior reliability.