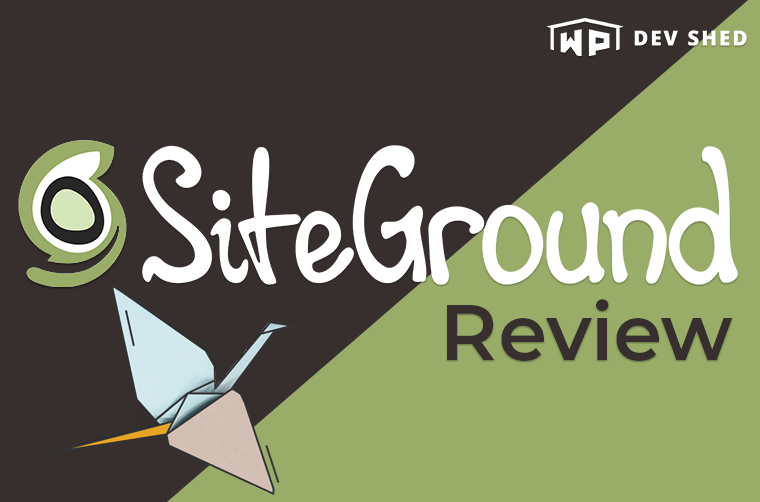 10Gb Diskspace
Unlimited Bandwidth
Solid State Drives
1-click WordPress Install
CPANEL
Free SSL Cert
30 Day Money Back Guarantee
From $3.95/mth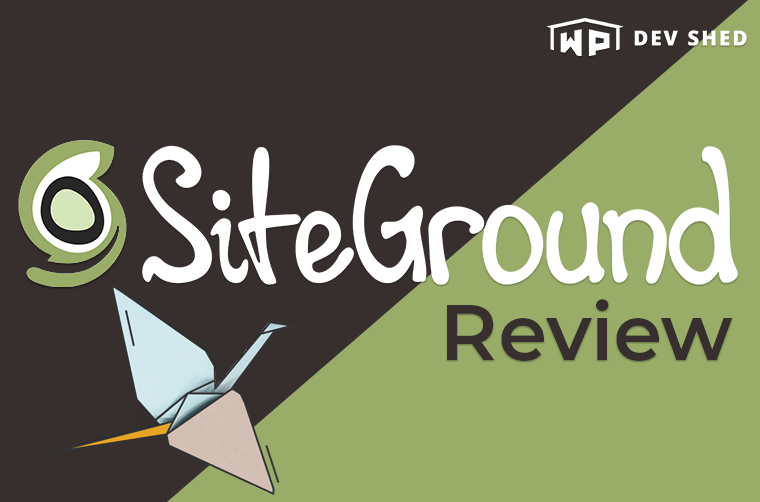 SiteGround was founded in 2004 and has grown to become one of the most popular shared providers in the world with over 500,000 websites hosted. They are definitely a favorite amongst bloggers.
SiteGround Review
For our SiteGround review, we signed up for SiteGround's entry level Startup plan.
SiteGround Provisioning and Installation
Signing up and provisioning our account was seemless and real time, so we could get on with setting up the site immediately.
Like all hosts offering Cpanel they offer an installer which makes installation of WordPress literally a few clicks.
SiteGround Systems and Support
SiteGround provide 24/7 phone, chat and ticket based support which is genuinely fast and efficient. They like to talk about their "insanely fast" support and in our experience this has been the case.
SiteGround Load Impact Test
SiteGround's performance in our latest round of testing was excellent. We're really pleased to see that SiteGround has remained very consistent since our last test. As you can see in this chart the start load times for virtual user sessions were great, averaging well under 1 second.
Load times stayed low and consistent all the way up to 100 concurrent virtual users which is (again) pretty impressive for an entry level shared plan.
There are a couple of spikes in the chart, but the average load time result is well under 1sec both in the Load Impact testing and Pingdom testing. It is also noteworthy that the test recorded no failed server requests even as the number of requests increased with traffic.
SiteGround has regained the top spot as our #1 recommendation again on the strength of their very consistent technical performance and their always stellar reputation for support. You'll honestly struggle to find people with anything bad to say about Siteground.
See our rankings of the best WordPress hosts.
SiteGround Pingdom Page Speed & Uptime
| SiteGround Hosting | Result |
| --- | --- |
| YSlow Score | 84 |
| West Coast Load Time | 1.18s |
| East Coast Load Time | 0.69s |
| Average Page Load Time | 0.935s |
| SiteGround Uptime | 100% |
SiteGround continues to score a solid 84 on the YSlow performance test, was top 5 according to Pingdoms west coast server and had the fastest load time on their east coast server. You've got to be happy with an average home page load time of <1 second.
According to Pingdom, SiteGround's overall recorded uptime in the last 30 days was 100% so it literally doesn't get better than that.
Best WordPress Hosting
1-click WordPress Install
10GB Storage
100GB Bandwidth
Free SSL Cert
Free Malware Removal
30 Day Money Back Guarantee
From $20.83/mth
1 WordPress Install
20GB Storage per/mth
WP Cloud Platform
30,000 Visits per/mth
Free Site Migrations
30 Day Money Back Guarantee
From $25.00/mth
Free WP Installation
10 GB Web Space
10,000 Visits Monthly
Free SSL Cert
Free WP Migrator
30 Day Money Back Guarantee
From $3.99/mth
About SiteGround
SiteGround is a web hosting company aimed at users who are either individuals with modest traffic or small businesses who get anywhere from 25,000 to 100,000 hits a month. Enterprise customers would do well to look elsewhere.
Their plans are geared well for the lighter users. They offer pretty much the standard features expected — 10GB, 20GB or 30GB web space depending on the plan you choose. The intro plan offers one website, the other plans multiple sites.
They offer one-click activation setup and live setup assistance, features designed to appeal to new and technologically unsophisticated users. All plans include free daily backup, cPanel and SSH access, free transfer from an existing site, a free domain name and free CloudFlare CDN.
Premium plans offers such amenities as priority support ticket queuing, a "SuperCacher" for faster-loading sites, 30 backup copies of customer sites for increased security, a year of free SSL certification and "premium" Joomla and WordPress, with "unique dynamic caching" to make them "fly."
The top-level "GoGeek" plan is specifically designed for "average-sized e-commerce websites," no enterprise-level plans need apply. It does have nice support for such sites, offering special server setup, PCI compliance for e-shopping and one-click staging for WordPress, Joomla and pre-installed Git.
SiteGround FAQs
WHAT'S THEIR CANCELLATION POLICY?
You're eligible for a refund after canceling a Linux shared account if your request has become effective in less than 30 days after the date of the initial payment for the account. 
Also, if you've registered a domain name during the initial hosting account order process, the applicable domain name registration fee will be also withheld. The domain registrations fee is always withheld in case of a refund, even if this fee was waived at the time of purchase. Or you can choose to receive the refund in the form of credit.
WHAT DOES THE STARTUP PLAN OFFER?
Basically the essential hosting features you need to accommodate a "just getting started" website or an existing average-size blog, personal, or business website.
It's okay for smaller online shops with a reasonable number of products. Once you get more than 10,000 unique visits per month on a regular basis you'll need to upgrade.
WHAT ARE THE UPGRADE OPTIONS?
The GrowBig Plan, which has more resources and premium features in addition to the essentials. It's designed to accommodate either a single more heavily-trafficked website or multiple average-size websites. Also good if you want to host all your sites in one account.
WHAT'S SITEGROUND'S TOP OF THE LINE PLAN?
The GoGeek plan, which has a "completely different and more geeky server infrastructure with more powerful machines and fewer users," company officials say, but it's really suitable only for average-sized e-commerce websites.
WHAT SUPPORT DOES SITEGROUND OFFER?
If you submit a ticket they'll respond within ten minutes. 24/7 phone and live chat get instant responses. Plus they've implemented in-house systems for fast issue tracking and load balancing of the incoming requests for all agents.
IS SITEGROUND COMPATIBLE WITH WORDPRESS?
Yes. Siteground offer 1-Click WordPress installation, a free domain name for life with your account and a free template and installation from their support. Plus they'll let you transfer an existing account for free, they have in-house WordPress experts to help and they promise no downtime on the site.
DO THEY HOST OTHER APPS TOO?
Yes. SiteGround also offer hosting for Joomla, Magento, Drupal, PrestaShop, pretty much anything you'd want, all the majors certainly. Contact them to check if you have some off-the-wall app you want hosted. They have useful tutorials and FAQs for the major apps as well.
WHAT PAYMENT METHODS DO THEY ACCEPT?
SiteGround accepts VISA and MasterCard. After submitting your order, you will be prompted to fill in your billing information and will be able to choose your credit card.
CAN I USE GOOGLE MAIL WITH MY SITEGROUND SITE?
Yes. If you want to use Google Mail with your email accounts, hosted on SiteGround, you can use the GMail functionality to fetch external accounts via POP3. They offer an easy to follow set of steps on the site.
SiteGround Comparison & Alternatives
Disclosure
This page contains affiliate links which means we earn a commission if you click through and signup. This is at no extra cost to you and helps us maintain this resource for all webmasters' benefit. We own and pay for all the hosting accounts we use in our reviews and performance testing. Read our full disclosure statement here. Thanks for your support.
Real SiteGround Customer Reviews