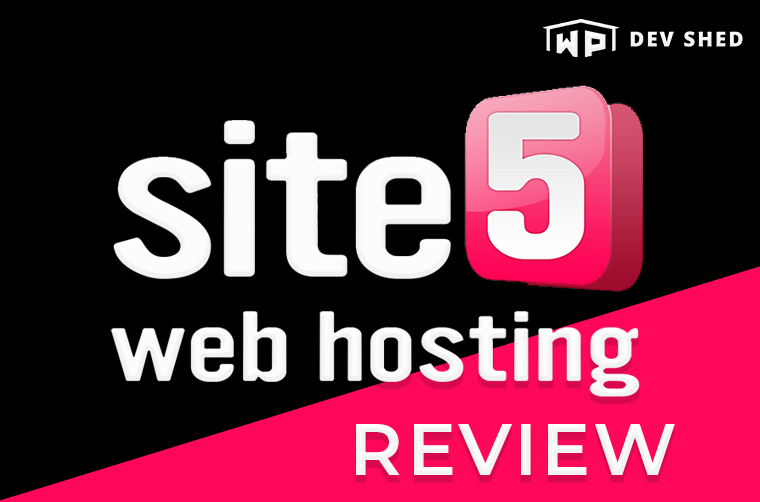 Unlimited Diskspace
Unlimited Bandwidth
Instant Provisioning
1-click WordPress Install
CPANEL
Free Domain Name Reg.
45 Day Money Back Guarantee
From $4.95/mth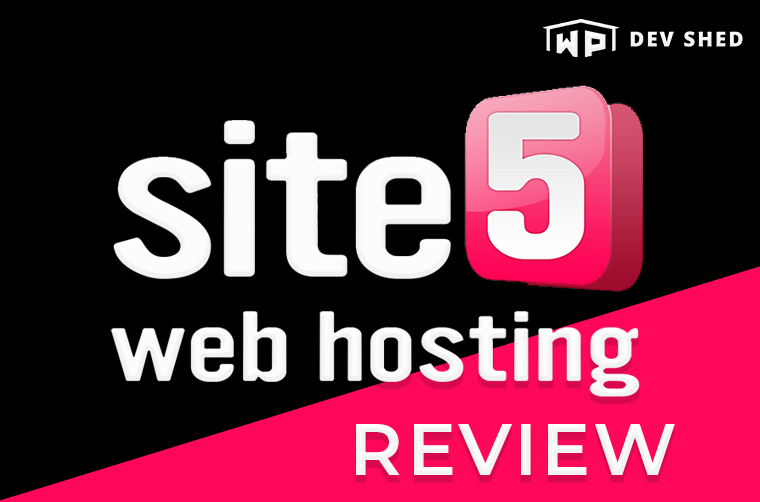 Site5 Review
For our Site5 review site we went with their entry level plan, hostBasic, which starts at $4.95/mth.
Site5 Provisioning and Installation
We used to use Site5 all the time (and still do use them for some accounts), and one of the features we used to really like is the option to choose your data centre when signing up. They used to have options in Europe, Asia, South America and a bunch in the US and Canada.
A nice option for those with a target market in a particular place. Sadly, with the migration to the EIG infrastructure these options seem to be no longer available. That was a real point of difference so it is a shame to see it go.
Site5 Systems and Support
Site5 provides chat, email and phone support. Our experience of 1st level support over the years has generally been great, however, we do note a big uptick in complaints since the sale to EIG.
This is a common problem when a host is acquired and migrates of their service to another platform (never goes smoothly). We expect the complaints to subside as the migration is complete.
Site5 Load Test
As previously noted, since their acquisition by EIG we believe that Site5's service has been migrated to the centralized EIG infrastructure which they seem to use to manage all their mainstream brands.
As a result, the load testing results are vastly improved and not far off EIG's big brands Bluehost and Hostgator, with really solid performance right up to 100 concurrent users. Load Impacts average Virtual User load time for the duration of the 10 minute test was actually faster than Bluehost at 0.754s.
They only missed out on a better overall ranking due to their weaker performance on the Pingdom tests, and due to the less than perfect uptime record. We have recommended Site5 highly in the past but they went through a rough transition after being acquired by EIG.
We are pleased to see their technical performance return to a high standard.
See all the tested WordPress hosts ranked.
Site5 Page Speed & Uptime
| Site5 | Result |
| --- | --- |
| YSlow Score | 79 |
| West Coast Load Time | 1.09s |
| East Coast Load Time | 1.00s |
| Average Page Load Time | 1.045s |
| Site5 Uptime | 99.95% |
Site5 scored an 79 on the YSlow test which is actually a bit of a drop from the last round of testing (when they scored 83). We still find it curious that the EIG hosts didn't all get the same YSlow grade (if, as we suspect, they are all hosted on the same EIG infrastructure).
Their average home page load time as recorded by Pingdom was a minor improvement in the latest round of testing despite the lower Yslow score. They scored a 99.95% uptime in the last 30 days which is not perfect but within the bounds of acceptable and better than promised.
Best WordPress Hosting
1-click WordPress Install
10GB Storage
100GB Bandwidth
Free SSL Cert
Free Malware Removal
30 Day Money Back Guarantee
From $20.83/mth
1 WordPress Install
20GB Storage per/mth
WP Cloud Platform
30,000 Visits per/mth
Free Site Migrations
30 Day Money Back Guarantee
From $25.00/mth
Free WP Installation
10 GB Web Space
10,000 Visits Monthly
Free SSL Cert
Free WP Migrator
30 Day Money Back Guarantee
From $3.99/mth
About Site5
Site5 is a web hosting company established in 2001, emphasizing "guaranteed performance" for their clients. They tout how "uncrowded" their servers are and the fact that they don't use outsourced customer support.
The company offers in-house engineering and development capability, and promises no gimmicks, no hidden fees with their accounts.
In addition to Basic, Pro and Turbo hosting plans, Site5 has fully anonymous reseller hosting options, preventing clients from knowing that Site5 is the hosting being resold and allowing them to use personalized domains.
Site5 offers a VPS hosting plan with "100% dedicated protected resources," using hosting nodes with at least eight cores and 24 GB of RAM for all VPS accounts. Each individual client is given unique disk space, RAM and CPU core allotment.
This plan eliminates the possibility of other users taking up more than their fair share of space allotment, as all clients get the space they pay for along with a dedicated hosting setup and support.
The company offers a fairly standard "No Worry Full Management" promise, meaning they keep track of updating all software, all operating system security fixes and 24/7 monitoring for VPS clients as well as all others.
FAQ's
What comes with the standard Site5 plans
All plans include unlimited bandwidth, unlimited disk space, free migrations, disaster recovery backups, and 24×7 support.
Does Site5 provide unlimited disk space and bandwidth?
Yes. The average cost of hard drives keep getting lower and lower. It's not really all that expensive to offer it.
The Shared Web Hosting plans do not place hard limits on the amount disk space or bandwidth an account may use, but all customers must use their hosting accounts in accordance with the Terms of Service and Resource Usage Policy, to "ensure disk space and bandwidth are used in the regular operation of websites."
Only roughly .1% of customers ever fall outside of normal usage and are violating the TOS.
How much does Site5 Cost?
Site5 has plans starting around $4.95/mth. They'll offer special prices at different times of the year, but those intro prices are usually limited to the first year of service so you should check regular retail prices and expect to pay this after the first year if you sign up during one of their regular sales.
Does Site5 have a free trial period?
Site5 offers a free 30 day trial. Just use the coupon code FREETRIAL and then select the one month billing contract term when signing up for Web Hosting, Cloud Hosting, Reseller Hosting or Reseller Cloud Hosting.
After your free trial, your account will automatically renew for the billing term (monthly, annually, etc.) selected at sign up. If you wish to cancel after your free trial or change your billing frequency, contact Site5.
Does Site5 have a money back guarantee?
They do have a money-back guarantee time frame. If you are still within the money back guarantee period for your service, Site% will return 100% of your money, no questions asked.
If you have gone beyond the money back guarantee for your service plan, they do not offer any monetary refunds. Any refunds at this point would be at the discretion of Site5 management.
The idea behind Shared Cloud Web Hosting is to keep downtime for your email and websites to an absolute minimum. It's good for businesses and consumers who need consistent uptime, but don't have a large IT budget for things like load-balanced, multi-server solutions.
If you're a small online store, affiliate marketer, budding entrepreneur, web designer, photographer, or other small businesses site that honestly isn't busy enough to need a VPS or dedicated server, but still wants enterprise grade hardware and uptime, it might be for you.
How does Site5 cloud hosting work?
They start with enterprise grade hardware and software that encompasses every component of the system. There is at minimum two of EVERY component, all configured for seamless and automatic failover.
They use network storage in a RAID 10 configuration, mirrored to a secondary RAID 10 array. The arrays are accessed by frontend servers which serve the data to your websites.
There are multiple routes to the storage so if an interface card failed the secondary would take over instantly. In addition to this redundancy, the data is backed up to a third location in an easily restorable format.
Does cloud hosting offer all the same account features?
Site5's Cloud Hosting includes every feature found in their normal shared web hosting packages. The only difference is the system is built on enterprise grade hardware and designed for full redundancy.
Where are Site5's servers located?
Site5 has server locations all over the world, so you can easily find one close to your market.
Check the site for the exact locations offered, but there are quite a lot of them — about a dozen in the U.S. alone, and plenty of foreign locations in places like Canada, Europe, Australia, Asia and South America.
Site5 Comparison & Alternatives
Disclosure
This page contains affiliate links which means we earn a commission if you click through and signup. This is at no extra cost to you and helps us maintain this resource for all webmasters' benefit. We own and pay for all the hosting accounts we use in our reviews and performance testing. Read our full disclosure statement here. Thanks for your support.
Real Site5 Customer Reviews