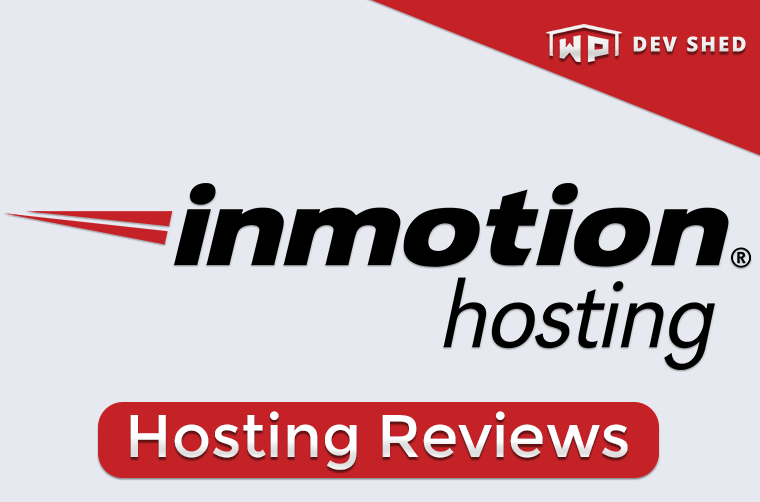 Launch Plan
Unlimited Diskspace
Unlimited Bandwidth
Solid State Drives
1-click WordPress Install
CPANEL
Free SSL Certificate
90 Day Money Back Guarantee
From$4.99/mth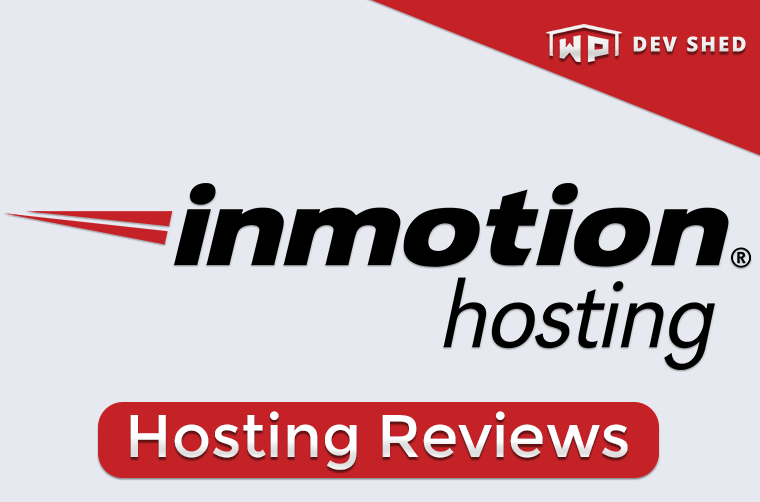 InMotion have been around since 2001, providing entry level shared WordPress hosting, VPS and dedicated servers from their west and east coast data centers. InMotion also owns the Web Hosting Hub brand.
inMotion Review
For our InMotion Hosting review, we signed up for the cheapest entry level Launch plan.
InMotion Provisioning and Installation
Signing up with InMotion was very easy and provisioning instant, meaning we were able to get up and running immediately without waiting for any kind of manual review of our order. Like all plans based on Cpanel the installation of WordPress itself was super easy, requiring basic information and a few clicks.
InMotion Systems and Support
InMotion provides 24/7 email, chat and phone based support. Our preference is for chat support and we've found that InMotion's 1st level chat support were able to solve any set up or configuration questions promptly 99% of the time, rarely needing to go to 2nd level technical support.InMotion provides 24/7 email, chat and phone based support.
Our preference is for chat support and we've found that InMotion's 1st level chat support were able to solve any set up or configuration questions promptly 99% of the time, rarely needing to go to 2nd level technical support.
InMotion Load Test
In this round of testing InMotion did not do well at all with the average load time recorded jumping from 4.81s (which is not good) to a terrible 10.45seconds.
There is something clearly wrong with the server running our test site. The numbers are so bad we double checked that the test site is still exactly the same as the site we cloned across all the hosts…and it is all fine. The chart above shows the average virtual user load time as the number of concurrent virtual users (VU) increases.
The critical line is the blue line showing average user load time which increases significantly when the number of concurrent users gets to around 50. Up until that point the average load time was not bad, but any more than 50 concurrent users and the performance of the site rapidly deteriorated.
The chart does also show some failed requests as the number of total requests per second increases throughout the 10 minute test. On the basis of these results we really can't recommend InMotion compared to the other hosts, like Siteground and GreenGeeks.
See where InMotion ranks compared to all the best WordPress hosts.
InMotion Page Speed & Uptime
InMotion improved their YSlow Performance Grade to 81 which is very acceptable for an out-of-box install. The average home page load time though has improved marginally according to Pingdom, down from 1.19 to 1.18 seconds. 99.99% uptime in the last period is a decent score, right at the promised level.
| InMotion Hosting | Result |
| --- | --- |
| YSlow Score | 81 |
| West Coast Load Time | 1.34s |
| East Coast Load Time | 1.02s |
| Average Page Load Time | 1.18s |
| InMotion Hosting Uptime | 99.99% |
Best WordPress Hosting
1-click WordPress Install
10GB Storage
100GB Bandwidth
Free SSL Cert
Free Malware Removal
30 Day Money Back Guarantee
From $20.83/mth
1 WordPress Install
20GB Storage per/mth
WP Cloud Platform
30,000 Visits per/mth
Free Site Migrations
30 Day Money Back Guarantee
From $25.00/mth
Free WP Installation
10 GB Web Space
10,000 Visits Monthly
Free SSL Cert
Free WP Migrator
30 Day Money Back Guarantee
From $3.99/mth
About InMotion
InMotion is a web hosting company based in Los Angeles and Virginia Beach, with a fairly standard lineup of hosting products, but claiming to be the only web hosting company offering "Max Speed Zones" for Business Class and VPS customers, which allows clients to choose their data center location for increased loading speeds.
The company also partners with ISPs to provide peering exchanges for direct data connections for faster connections. They cater to a more technologically sophisticated and demanding business clientele.
There's a heavy emphasis on the robustness and cutting-edge quality of their technological back end — they run on Linux and Unix, and their development tools, apart from WordPress, are generally for a more geek-savvy user, and also include such user-friendly tools as Drupal, Softaculous, Moodle, OpenCart or PrestaShop.
And whereas most web hosting companies offer chat, phone or email support, InMotion has those and adds online tutorial support and community-based Q&A pages as well. Plus they offer live support to customers seeking information on how to use the service to set up accounts.
The company offers domain name registry services, along with an optional feature called "Domain Privacy," where InMotion's information is made public, not the clients — to eliminate unwanted spam solicitations.
InMotion Hosting FAQ's
What forms of payment does InMotion accept?
InMotion Hosting accepts Visa, MasterCard, American Express and Discover. Payments by check or money order must be mailed to their mailing address.
Does InMotion have a money back guarantee?
InMotion offers a 30-day money back guarantee on Value Class packages and a 90-day money back guarantee on Business Class packages — with some qualifications, check the fine print.
If you're not satisfied with the service in any way, they'll refund all hosting charges, no questions asked. There is no refund for domain names, as you are given full ownership of the domain name for the year, and no refunds upon completion of the 30th day of hosting with InMotion.
What suport does InMotion Hosting offer?
InMotion provides phone, email, and chat support 24 hours a day, 7 days a week, 365 days a year.
What servers does InMotion Hosting use?
All InMotion servers are 100% Dell PowerEdge servers with CentOS operating systems. Depending on the primary function, the machines will have between 16-96GB, 4 to 40 processors, and 6-35 hard drives. Administrators monitor the servers 24 hours a day, 7 days a week, 365 days a year.
Does InMotion provide regular backups?
InMotion performs backups of all websites under 10Gb. There are additional backup options for websites over 10g, available upon request.
Can I get Microsoft Access Database?
No, they don't offer that. Their main shared hosting only allows for MySQL access, though they do have special shared servers that provide PostgreSQL and SQLite, available upon request. They do not offer either MSSQL or Microsoft Access Database.
Is there a web building tool included?
Yes there is, InMotion Hosting's premium web builder. You choose a theme, edit your website's content then publish it.
InMotion Hosting's premium web builder offers a fairly easy to create and publish a full featured website, You can choose from over 500+ industry-specific themes, each with customizable color schemes, header graphics and logos.
You can also upload your custom Flash intro or use the builder to create one from the provided templates. Of course, we'd recommend you use WordPress instead which is much more feature rich and extensible.
What control panel software does InMotion use?
InMotion Hosting offers free cPanel, whether you have Shared Hosting, VPS Hosting, Reseller Hosting, or a Dedicated Server.
This includes creating email and FTP accounts, installing software packages, managing domains, maintaining security and other standard cPanel functionality.
How about an ecommerce package?
Through Cpanel you can easily install OpenCart, a free shopping cart system. There are thousands of OpenCart templates, themes, extensions and modules to customize your customer's shopping cart experience.
Again, we would recommend however that you simply use WordPress with the official WooCommerce catalog and cart plugin made by the same company that makes WordPress itself. It is an extremely well developed open source ecommerce platform.
InMotion Hosting Comparison & Alternatives
Disclosure
This page contains affiliate links which means we earn a commission if you click through and signup. This is at no extra cost to you and helps us maintain this resource for all webmasters' benefit. We own and pay for all the hosting accounts we use in our reviews and performance testing. Read our full disclosure statement here. Thanks for your support.
Real InMotion Customer Reviews