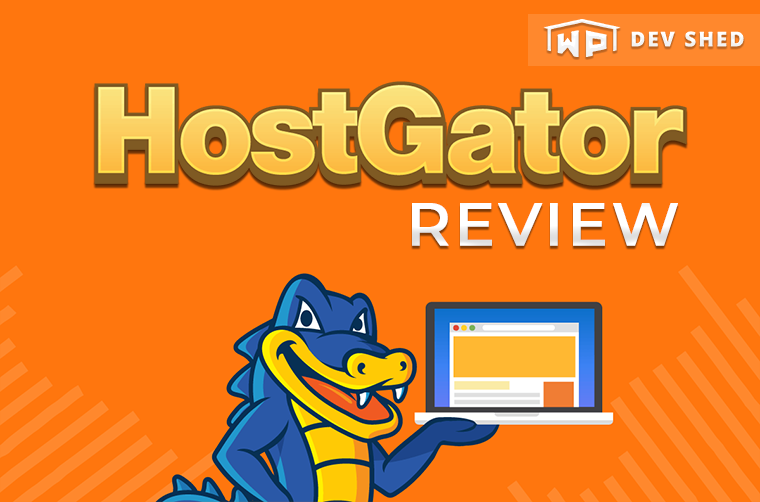 Unlimited Diskspace
Unlimited Bandwidth
Instant Provisioning
1-click WordPress Install
CPANEL
Free Domain
45 Day Money Back Guarantee
From $3.82/mth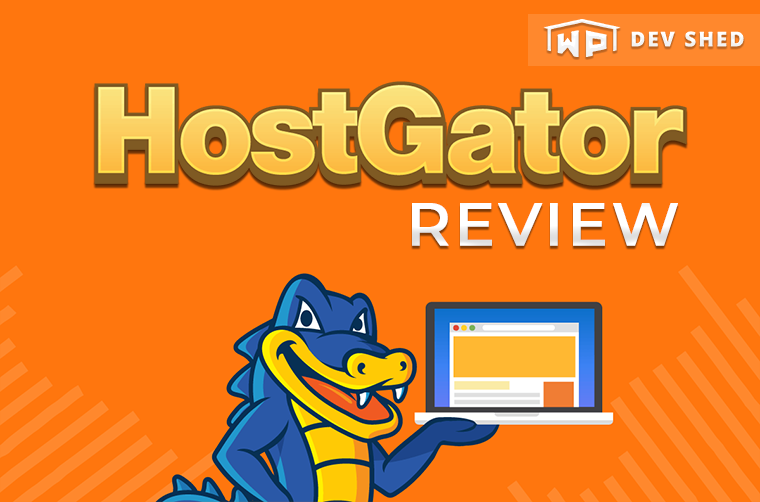 Another host founded in a college dorm room, Hostgator are now part of the EIG group along with Arvixe, Site5 and Bluehost.
Hostgator Review
For our Hostgator review site we signed up for Hostgator's Hatchling Planwhich is as cheap as you'll find WordPress hosting from a major provider, starting at only $3.45/mth.
Hostgator Provisioning and Installation
Like Bluehost, the provisioning was instant and along with Cpanel they offer the usual installer so we had WordPress up and running in no time. The longest wait was for the DNS to update on our test domain to point at the Hostgator servers.
Hostgator Systems and Support
Also like Bluehost, Hostgator provides 24/7 chat and phone support which will be especially appealing to first time webmasters. Though the forums do have their fair share of complaints about Hostgator and their average user ranking is lower as a consequence.
Hostgator Load Test
Once again, in our latest testing Hostgator's performance in the Load Impact tests was strong. They started OK (but not exceptional) but their performance quickly improved even as the number of concurrent users on the site climbed with an average user load time <1 second right up to 100 concurrent users.
This month the performance was solid all the way through with their average pretty much flat at 0.643 seconds. We've not always been fans of Hostgator, but their performance in these tests is undeniably strong.
They miss out on a top recommendation however because their Pingdom test results (below) are not as strong as you might expect based on the Load Impact testing.
See rankings for all the WordPress hosting companies we tested.
Hostgator Page Speed & Uptime
| Hostgator | Result |
| --- | --- |
| YSlow Score | 82 |
| West Coast Load Time | 1.98s |
| East Coast Load Time | 1.62s |
| Average Page Load Time | 1.80s |
| Hostgator Uptime | 99.98% |
Hostgator scored 82 on the YSlow grade which is solid, but their average home page load time as recorded by Pingdom was a less impressive 1.80s. This is slower by almost a second compared to the last round of testing.
Frankly we were very surprised by this given the relatively strong showing by other EIG hosts which we believed to all be on the same centralized server infrastructure, so we are at a little bit of a loss to explain this.
Our Hostgator review site scored 99.98% uptime over the last period according to Pingdom.
We've also published a head to head comparison of Hostgator vs Bluehost.
Best WordPress Hosting
1-click WordPress Install
10GB Storage
100GB Bandwidth
Free SSL Cert
Free Malware Removal
30 Day Money Back Guarantee
From $20.83/mth
1 WordPress Install
20GB Storage per/mth
WP Cloud Platform
30,000 Visits per/mth
Free Site Migrations
30 Day Money Back Guarantee
From $25.00/mth
Free WP Installation
10 GB Web Space
10,000 Visits Monthly
Free SSL Cert
Free WP Migrator
30 Day Money Back Guarantee
From $3.99/mth
About HostGator
HostGator is one of the bigger web hosting firms around today, hosting over 9 million sites at last count. It's owned by Endurance International, which also owns Bluehost, HostMonster and a number of other web hosting companies.
Founded in 2002 by Florida college student Brent Oxley, HostGator was one of the first web hosting firms, in 2008, to emphasize green hosting and promise unlimited hosting services. Today the company is headquartered in Houston.
The company offers a low-priced basic monthly hosting plan, with as many add-ons available as clients wish to purchase. They also offer reseller hosting, VPS hosting and dedicated hosting options, as well as professional development and support staff services available to assist all clients for certain fees.
The company offers Weebly as a drag-and-drop site builder tool, and QuickInstall as an easy to use app installer. They can migrate existing content from other accounts to a HostGator platform and optimize it, and transfer domain name registrations for consolidation. It works well with WordPress, Joomla and other scripting options.
HostGator offers fairly standard 24/7 support via email, phone or chat for different prices, a 45-day complete satisfaction money back guarantee for new accounts and 99.9% uptime.
FAQ's
What forms of payment does Hostgator accept?
Hostgator accepts MasterCard, Visa, American Express, Discover, Paypal, personal checks, money orders, cash, and bank transfers.
What control panel does Hostgator use?
cPanel is provided to all users at no additional cost. Resellers will also have access to Web Host Manager. Really, though, cPanel is the industry standard, and is the control panel of choice for most customers.
What if I need extra bandwidth or disk space?
If you require additional bandwidth or disk space, you can get it through their Upgrade Page to upgrade to a larger plan.
If you would like to purchase additional disk space or bandwidth, but don't need a larger plan, or if you need more space than their highest plan offers, let them know and they'll work something out.
Once I sign up for a Hostgator plan, can I upgrade?
Yes, you can upgrade at any time by filling out their upgrade form. It is free to upgrade and the only charge would be the price difference in the plan you upgrade to.
As the name suggests, a shared SSL is a security certificate shared by multiple websites, it is used to secure multiple sites on the same IP address such as the case with shared hosting accounts.
A private SSL cert secures a single IP address. A shared ssl displays as https//ip/~yourusername/ A private ssl would display as https://www.yourdomain.com in the address bar.
What provate SSL certificates does Hostgator offer?
Hostgator sell Comodo 128 bit certificates for $75 a year and include free installation. Comodo SSL's are trusted by over 99.3% of internet browsers (equal to Verisign and Thawte certificates). The only difference between one ssl type and another is the browser recognition.
The Comodo SSL certificates are among the highest browser recognition in the industry, including Netscape 4x and above, AOL 5 and above and Opera 5 and above and comes pre-installed with all Windows 98SE, Windows ME, Windows 2000, Windows XP, Mac OS 8.5, Mac OS 9.x, Mac OS X operating systems.
Does Hostgator do add-on domains?
Yes, however you cannot create an add-on domain if your DNS hasn't propagated to the server already. So after you change the site's DNS you are trying to add you will need to wait 24-48 hours before attempting to create your add-on domain.
Hostgator Comparison & Alternatives
Disclosure
This page contains affiliate links which means we earn a commission if you click through and signup. This is at no extra cost to you and helps us maintain this resource for all webmasters' benefit. We own and pay for all the hosting accounts we use in our reviews and performance testing. Read our full disclosure statement here. Thanks for your support.
Real Hostgator Customer Reviews