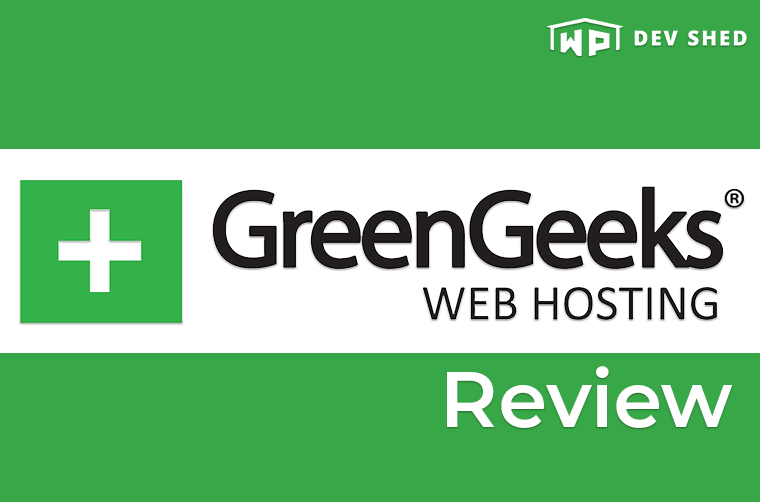 Unlimited Diskspace
Unlimited Bandwidth
Solid State Drives
1-click WordPress Install
CPANEL
Free Domain Name
30 Day Money Back Guarantee
From $2.95/mth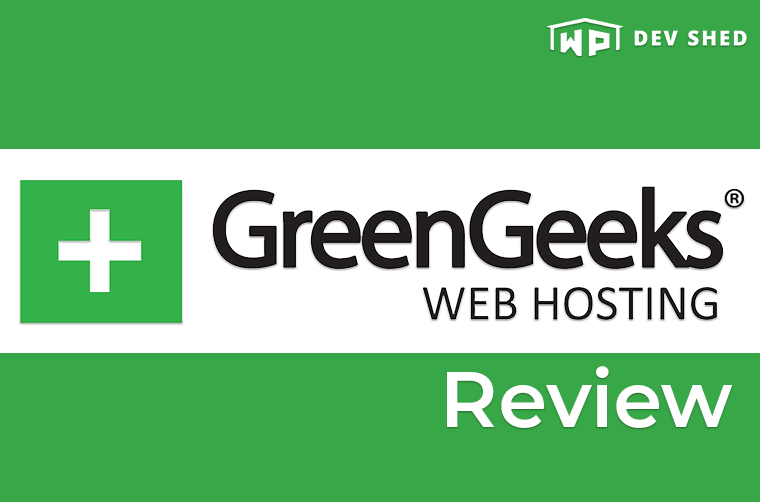 GreenGeeks have been around since 2008, are proudly independent, and as the name suggests are all about eco-hosting for WordPress sites.
GreenGeeks Review
For our GreenGeeks review, we signed up with their EcoStarter Plan which starts at $2.95/mth.
GreenGeeks Provisioning and Installation
Signing up I had my first frustration with new account approvals and provisioning only happening during business hours in the US. This isn't a show stopper of course, but something to be aware of if you are outside the US (and in a hurry!). Once provisioned it was all very familiar with Cpanel and a 1-click installer.
GreenGeeks Systems and Support
We can't review GreenGeeks without talking about their eco creds…GreenGeeks is an EPA Green Power Partner and claim to be the most eco-friendly WordPress host on the planet. They purchase wind energy credits to the tune of 3x the energy they consume. If going green is important to you then GreenGeeks is a good choice.
On the service side of things, they offer live chat 24/7, and phone support 9am-midnight EST (finishing earlier on the weekends).
GreenGeeks Load Test
GreenGeeks' performance in our latest round of Load Impact testing was really strong. The load test shows very fast and consistent performance throughout the test.
The average user loadtime for our test was 0.612 seconds which is an improvement on the last results (and second only to iPage), with no discernible impact on load speed even as the number of concurrent users climbed to 100. At the same time the test recorded no server request failures either which caps off a brilliant result.
Interestingly their Pingdom test results below fared slightly worse than the last round of testing, but are still very good comparatively so they remain one of our top 3 recommendations. Particularly if you are interested in the environmental impact of your hosting, Green Geeks are an exceptionally good choice.
Check our WordPress hosting rankings.
GreenGeeks Page Speed & Uptime
| GreenGeeks | Result |
| --- | --- |
| YSlow Score | 88 |
| West Coast Load Time | 1.11s |
| East Coast Load Time | 0.96s |
| Average Page Load Time | 1.035s |
| GreenGeeks Uptime | 100% |
GreenGeeks' average page load speed as recorded by Pingdom has dropped to 1.035s since we last tested which is a very healthy improvemen. Meanwhile their uptime in the latest period was 100% which is as good as it gets. Their Y Slow score remained at 88 which is first amongst all the hosts we've tested.
Best WordPress Hosting
1-click WordPress Install
10GB Storage
100GB Bandwidth
Free SSL Cert
Free Malware Removal
30 Day Money Back Guarantee
From $20.83/mth
1 WordPress Install
20GB Storage per/mth
WP Cloud Platform
30,000 Visits per/mth
Free Site Migrations
30 Day Money Back Guarantee
From $25.00/mth
Free WP Installation
10 GB Web Space
10,000 Visits Monthly
Free SSL Cert
Free WP Migrator
30 Day Money Back Guarantee
From $3.99/mth
About GreenGeeks
GreenGeeks has been around since 2008 and hosts a couple hundred thousand sites. It's not the cheapest option for hosting, as users pay the "green premium" that comes with products and services touting their eco-friendly credentials.
In this case, they have a "Green Mission" statement on its site, which explains that the company supports going green and initiatives to reduce energy consumption on the Internet.
Their "GreenGeeks Eco Site" plan offers unlimited disk space, unlimited bandwidth, unlimited domain names and unlimited emails for each domain, and unlimited databases. For all customers the company provides cPanel, including the Fantastico script library for one-click script installation, which has Joomla, Drupal and WordPress, among others.
GreenGeeks also offers SoHo Launch and RV Site Builder as template-based site builder programs for novice users. The company offers tutorials to help users on such topics as how to set up email accounts, how to install script options on the site and other common issues.
The company offers reseller hosting services for businesses to offer clients, as well as the standard VPS hosting for enterprise-level clients, with such options as Web Host Manager. The company provides all their own customer service with no outsourcing.
FAQ's
Does they provide a free domain with hosting?
No, they'll register or transfer your domain name free of charge as part of your web hosting package, but they don't provide a free domain with your hosting.
What apps does GreenGeeks support?
You will gain access to over 150+ ready to install applications like WordPress with a single click.
Does GreenGeeks offer a control panel for managing my hosting?
Yes. The control panel is based on cPanel, which is pretty much the industry standard. Their enhanced control panel makes it relatively easy for you to manage your website, emails, files and other stuff.
Does they provide automated backups?
Yes, GreenGeeks backs up your hosting account daily.
Does they offer dedicated hosting?
Yes. All of their dedicated servers use Server-grade Intel processors, memory, hard drives and equipment. Their servers are also offset 300% by wind energy making them not only green, but carbon reducing.
That means their prices are a bit higher than comparable hosting plans, since you pay the "green tax" that comes with eco-branded services.
Does they do VPS hosting?
Yes. With GreenGeeks VPS service you can control all aspects of your VPS through their proprietary VPS management portal. Your VPS will come pre-installed with cPanel/WHM allowing you to manage web hosting accounts, email addresses, MySQL databases and more.
They back up data on your VPS nightly, and once your order has been verified, your VPS will be ready to use in less than 60 seconds.
Does GreenGeeks have an uptime guarantee?
Yes. With their enterprise level hardware, datacenter and monitoring systems, they guarantee that your VPS comes with 99.9% service uptime.
Is GreenGeeks VPS product fully managed?
Yes, customers who make use of cPanel/WHM will receive full management of their VPS. Installation of non-cPanel supported applications will not be supported by their technical support. And as a VPS customer you will gain full root access to your server.
With reseller hosting who provides the support?
You as the reseller will be responsible for providing support to your customers. They will provide you, the reseller, with support 24/7 via e-mail, live chat and telephone. You will also have access to their Knowledge base, video tutorials & more.
And you'll be able to assign as much or as little resources to your customers as you like, such as disk space, bandwidth, domains, e-mail accounts, etc, including offering Unlimited plans, limited by the resources on your reseller hosting plan.
GreenGeeks Comparison & Alternatives
Disclosure
This page contains affiliate links which means we earn a commission if you click through and signup. This is at no extra cost to you and helps us maintain this resource for all webmasters' benefit. We own and pay for all the hosting accounts we use in our reviews and performance testing. Read our full disclosure statement here. Thanks for your support.
Real GreenGeeks Customer Reviews
Have you had an experience with GreenGeeks you would like to share? Please leave your review below ?