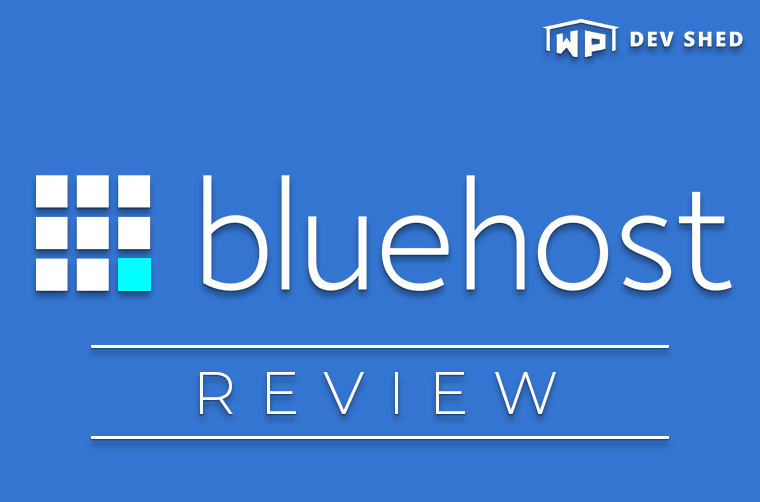 50Gb Diskspace
Unlimited Bandwidth
Backups Included
1-click WordPress Install
CPANEL
Free SSL Certificate
30 Day Money Back Guarantee
From $2.95/mth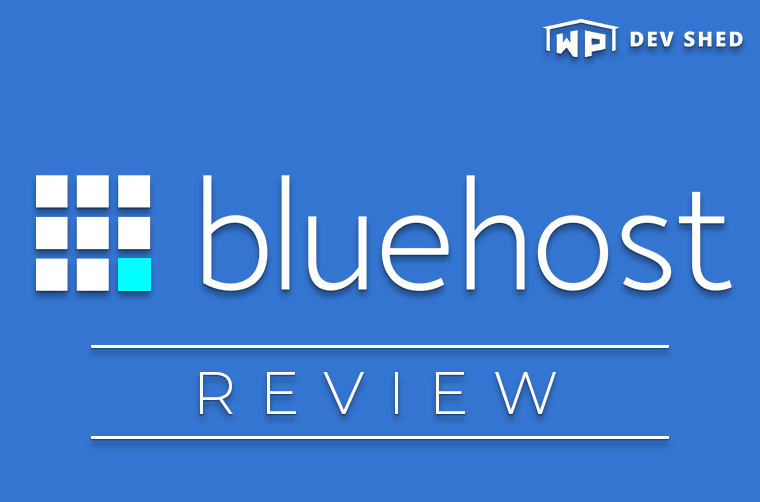 Bluehost was founded in 2003 and has been a stalwart in the blog scene for many years as one of WordPress' official recommendations. Bluehost is owned by EIG (along with Hostgator, Site5 and Arvixe)
Bluehost Review
For our Bluehost review, we signed up for Bluehost's Basic Plan which is their most popular plan with WordPress users, and is one of just four hosts offering new account plans at <$3/mth which is an amazing deal and one of the reasons Bluehost is on our short list of top #3 host recommendations.
Bluehost Provisioning and Installation
One of the reasons Bluehost have been a long time favorite in WordPress community is that they make it very easy to signup. Provisioning is instant 24/7 and they have partnered with Mojo Marketplace to make installation generally painless. Though we do agree with other reviewers that Mojo can be confusing compared to the usual Cpanel installers.
Bluehost Systems and Support
One of the benefits of working with a big provider like Bluehost (EIG) is that they offer comprehensive support, including 24/7 chat and phone support. Phone support is the exception rather than the rule so this will be a real draw for some people.
Bluehost Load Impact Test Results
Bluehost's performance our most recent load impact test was again very strong, and most importantly reflects a very consistent performance over the last 6 months. The average user load time remained <1 second for most of the test right up to 100 concurrent users.
Bluehost was in the top performing group, and while they did not have the fastest average Load Impact test time I don't think you could tell the different between the top 6 performers anyway, so from a practical point of view it is pretty even. No server request failures were recorded.
See our rankings of the best WordPress hosting providers.
Bluehost Page Speed & Uptime
| Bluehost | Result |
| --- | --- |
| YSlow Score | 86 |
| West Coast Load Time | 0.685s |
| East Coast Load Time | 0.622s |
| Average Page Load Time | 0.654s |
| Bluehost Uptime | 100% |
So not only did Bluehost do well in our load testing, they also scored the second highest YSlow grade at 86 for an out of the box installation of WordPress.
Bluehost are the fastest WordPress hosting as measured by Pingdom average home page load time. Along with A2 Hosting, Arvixe and Siteground they are one of only 4 hosts in our test to score an average home page load time below 1 second in the Pingdom test.
Also noteworthy, Pingdom has reported 100% uptime for our Bluehost test site in the last 30 days. There is no denying that Bluehost's server infrastructure has benefited from ongoing investment and it is paying off.
Check here for a comparison of Bluehost vs Hostgator, or our post on the top Bluehost alternatives.
Best WordPress Hosting
1-click WordPress Install
10GB Storage
100GB Bandwidth
Free SSL Cert
Free Malware Removal
30 Day Money Back Guarantee
From $20.83/mth
1 WordPress Install
20GB Storage per/mth
WP Cloud Platform
30,000 Visits per/mth
Free Site Migrations
30 Day Money Back Guarantee
From $25.00/mth
Free WP Installation
10 GB Web Space
10,000 Visits Monthly
Free SSL Cert
Free WP Migrator
30 Day Money Back Guarantee
From $3.99/mth
About Bluehost
Bluehost is owned by the Endurance International Group, which also owns Hostgator, Site5 and Arvixe, among others. Bluehost has been around since 1996, which makes it one of the grizzled old-timers in this business, and claims to host over 2 million sites.
Along with 24/7 support (from "U.S.-based trained, in-house experts"), they offer a money-back guarantee, saying there are no hidden fees, gimmicks or locked-in contracts. The company designs and maintains their own servers in-house and develop their own software.
Prices are on the low end for complete hosting offerings. They offered shared (or "virtual") hosting, popular among companies looking for less expensive reliable hosting options, where your site shares partitioned space on a server with other sites. Bluehost also offers dedicated server hosting, and the obligatory hosting package for the fantastically popular WordPress.
They offer VPS, or Virtual Private Server hosting. This is kind of like a cross between shared and dedicated servers, good for high-traffic sites, or sites with quite specific server requirements, who want a somewhat less expensive option than full-blown dedicated server hosting but specialized server requirements that simple shared hosting usually can't offer.
Bluehost FAQ's
Does Bluehost Provide Email Hosting Aswell?
Bluehost allows users to create and manage unlimited email accounts. Features include forwarding rules and account filters, Secure POP3 and IMAP support, third-party client compatibility, spam protection, and unique user account controls.
How Often Does Bluehost Backup My Site?
They automatically create daily, weekly, and monthly backups of your entire account. You can restore your complete data with the click of a mouse, or use the optional PRO backup service to restore specific files and databases.
Does Bluehost Provide Cpanel
They do, but with a difference. While it's built on cPanel, they designed an enhanced interface with additional tools that make it easier to manage your websites, domains, emails, files, and more, all from one central location.
Is My Site Protected from Other Sites' Excess Usage?
Yes, that's a specific thing with Bluehost: Their technology identifies websites using excessive resources and temporarily re-assigns them to isolated systems. This defends your website performance and mitigates the risk normally associated with shared servers.
Does Bluehost offer VPS hosting?
Yes, their VPS solutions are built on cloud technology, using their enhanced cPanel environment with full root access to CentOS. With a KVM hypervisor virtualization, the resources you purchase are guaranteed to always be available.
Can I Scale My Website on Bluehost?
Yes, Bluehost is set up so you can start with what you need and move to more powerful options as your website grows. The custom technology makes it fairly easy to upgrade your account to VPS or dedicated servers.
What Are the Sign-Up and Payment Procedures?
All new hosting accounts are paid for upfront and in full at sign up. All Setup fees are non-refundable. All accounts canceled in the first 30 Days of service qualify for a full refund at the monthly rate — some qualifications apply, check the site for further details.
How Do I Cancel My Bluehost Account?
When canceling your Bluehost account prior to your account's end of term, or down grading your account to a term for less than a year, you forfeit the Domain Registration coupon and Bluehost deducts $15.99 from your final refund amount to cover their costs for registering your new domain on your behalf for one year.
Subject to the terms of your domain registration agreement, you will retain ownership of your domain until the end of its registration period.
What Add-Ons Does Bluehost Offer?
To give you an idea, here are some of the most popular options and sample prices:
Additional Domain Names: $15.99 per year of registration
Dedicated IP: $3.99 per month
SSL Certificates: $59.88 per year
SpamExperts Mail Filtering: $2.99 a month per domain name
Privacy: $11.88 Domain Privacy per domain per year
SiteLock: Starting at $23.88 per domain per year
Site Backup and Restore Pro: $23.88 per year
Bluehost Comparison & Alternatives
Disclosure
This page contains affiliate links which means we earn a commission if you click through and signup. This is at no extra cost to you and helps us maintain this resource for all webmasters' benefit. We own and pay for all the hosting accounts we use in our reviews and performance testing. Read our full disclosure statement here. Thanks for your support.
Real Bluehost Reviews from Customers