Whenever you want to buy something online, as you can't physically see or touch the product, you naturally turn to customer reviews for help. In fact, 84 percent of all people who read reviews trust them as much as they would a recommendation from their friends. They are one of the most reliable ways to verify your concerns regarding the desired product and can influence the final decision on whether you should make the purchase or not.
Product reviews play a crucial role in your credibility, an element that can make or break your brand image; as such, it's that much more important not to overlook them. And it is true for all types of companies.
You can have the most beautiful, intuitive website, Weave's dental phone system for improved customer experience, social media presence, or fully optimized checkout page, but if your products aren't getting good reviews, it's not really going to matter in the long run.
Positive product reviews are one of the hallmarks of an excellent product. Reviews validate the effectiveness of a product.  Many companies use product reviews to improve their product lineup further.
It's an essential part of product development because whatever valuable insight you get from your customers may be considered in making incremental improvements to your product. Just think about how smartphones have evolved over the years. Today there are probably more than a dozen upgrades on any popular smartphone.
With that being said, if you're still not convinced, you will find more arguments in favor of product reviews below.
Product Reviews Build Trust
If a customer reads dozens of reviews that point towards excellent quality and services, they can rest assured the seller is reliable and trustworthy. Not only are these reviews based on actual experience from real people who have already tried the product in question, but they also allow prospects to get a clearer idea of what to expect. A company that displays the reviews is much more likely to gain customers' trust.
The quantity of favorable product reviews on a website is a testament to the product's stellar performance. A review takes time to create, so if customers make an effort to write a review for the product they bought, it only means they genuinely enjoyed it. This will encourage others to trust the product and purchase one for themselves.  
However, in order to make it work, you need to ensure the reviews are versatile, honest, and not moderated. There's nothing wrong with getting a bad review from time to time; in fact, if you act on it right, you can even turn it to your advantage as it will show people you care about their opinions and are willing to make the necessary changes.
Product Reviews Give Customers Insight
Extensive descriptions and appealing photos of your products are important to draw attention and interest potential customers, but if people are to make a purchase, they would need something more. Product reviews also offer potential buyers a glimpse into what to expect from the product or service. This is extremely helpful, especially when the customer is looking for a specific item that is not easily found.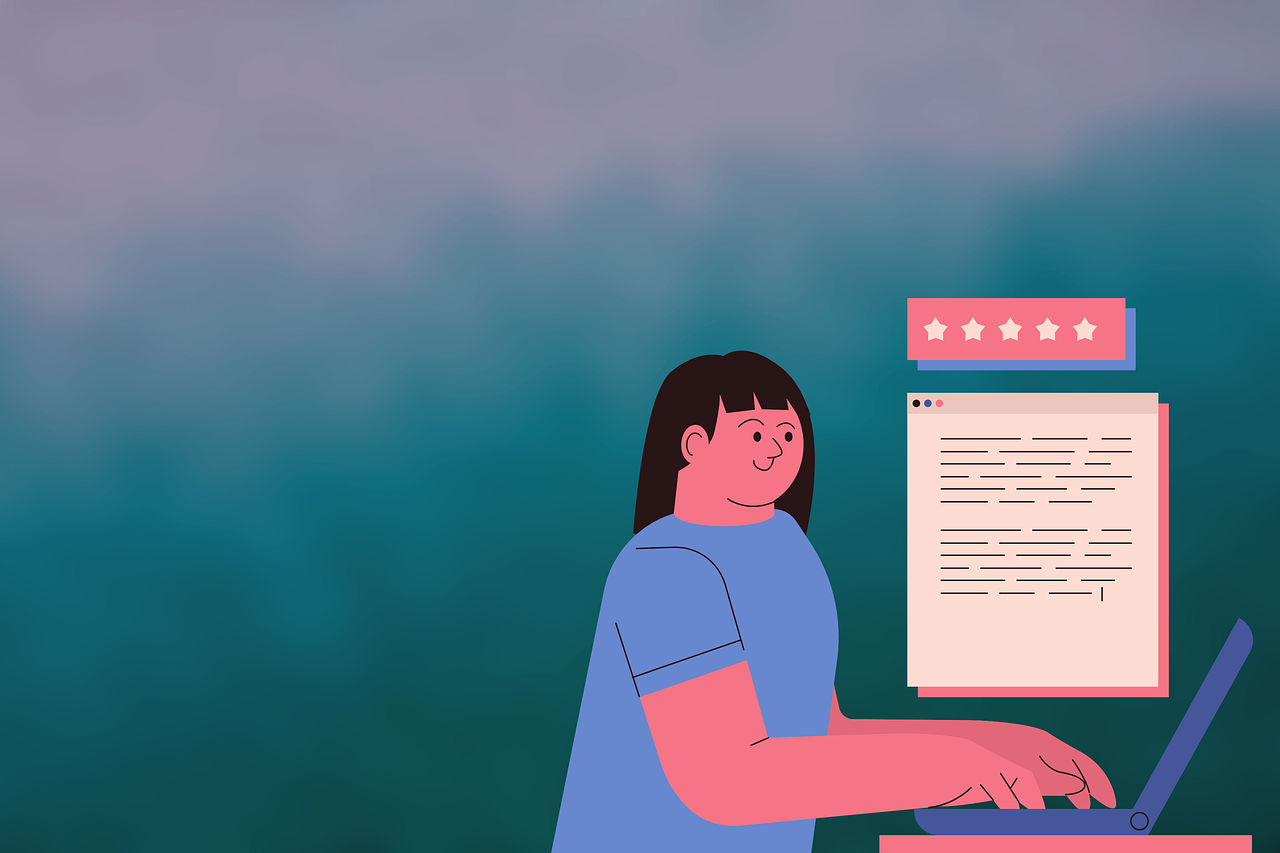 For example, if you're looking for a good pair of headphones but you're not sure which ones to buy, reading customer reviews can give you a good idea of what to expect from different models. You can find out things like how well they block out sound, how durable they are, and how comfortable they are. Keep in mind that reviews are generally trusted up to 12 times more than other marketing materials, meaning that social proof is a compelling force.
Product Reviews Improve Your SEO
Customer reviews are one of the most important forms of user-generated content. Not only do they help you build trust and credibility with your customers, but they also have a positive effect on your SEO. This is because search engines give preference to websites with a high volume of quality content, and user-generated content is some of the highest-quality content there is.
Additionally, when customers leave a review, they are often prompted to include their name, location, and website, which helps you build backlinks and improve your SEO even further. This way, they add more content on the internet, and it's automatically associated with you. Thanks to these reviews, the name of your brand is more likely to appear when other users search keywords that are related to your store.
Product Reviews Reduce Returns
It is no secret that one of the biggest problems retailers face is product returns. In fact, it is estimated that roughly 10% of all purchases are returned every year, adding up to billions of dollars in costs.
Product reviews can help reduce the number of returns you receive because they allow customers to make an informed decision before they purchase anything. If they can read about other people's experiences with a product and see that the majority of them were satisfied, they are more likely to buy it; they don't have to rely solely on hoping that the product they purchased will meet their expectations.
However, if they see that most people were not happy with their purchase, they are likely to avoid it – at least they won't accidentally end up buying something that won't meet their expectations. This helps avoid frustration and unnecessary fuss.
Product Reviews Give Your Customers a Voice
One of the best things about customer reviews is that they also give a voice to customers who may have had a negative experience with your company. This is an opportunity for you to learn from your mistakes and improve your services. Moreover, it shows that you are a company that values its customers and is willing to go the extra mile to ensure they are happy.
When people feel like they're being heard, they're more likely to become loyal customers. Additionally, it can show that you're transparent and open to feedback, which can encourage other people to leave reviews of their own.
Conclusion
As you can see, when it comes to running a successful ecommerce business, the importance of reviews cannot be overestimated. Regardless of whether you run a large or small business, you should always make sure that you are doing everything possible to ensure that your site is filled with content relevant to your audience – reviews are a vital part of this approach.
The customers have the power to take your business to new heights or bring it down. Their reviews help build trust with your brand, boost your sales, improve your SEO efforts, or even reduce the number of returns you're getting. They're also an excellent way to give the people who put money into your business a voice. Their feedback is essential. And remember that you shouldn't fear negative reviews. Try to treat them as a reality check and a chance for improvement. Good luck!