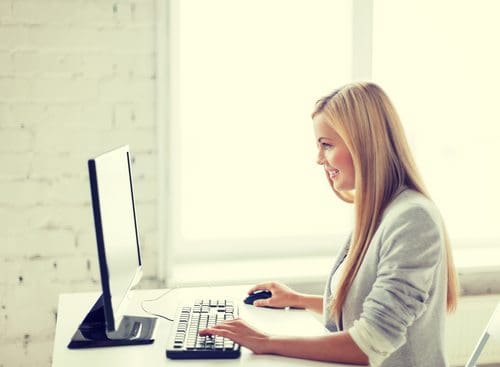 Whether you're starting entirely from scratch or your current copy is in dire need of a refresh, most business owners will find themselves faced with the challenge of writing for the web at some stage.
If you're struggling to find the right words, here are five simple tips to get started.
Make a Plan
Feeling overwhelmed at the prospect of writing the content for your entire site and not quite sure where to begin? Create a plan of attack, and break your site copy down into manageable chunks.
What kinds of these pages does your website require copy for? Your homepage? About? Products or services? Info about
your team or how to order? Will you need a FAQs page? How about terms and conditions, or contact information?
Is there anything else specific to your business or industry? Jot down a To Do list so you can cross each section of content off as you complete it. For each page or 'chunk' of content, it will help to list a few key ideas you want to include so you have a sense of what each page will convey to the reader. Tackle one thing at a time and…
Just Write (then rewrite)
The greatest writers through history have understood the importance of getting stuck in and writing something, rather than letting analysis paralysis keep them in a perpetual state of procrastination. For your first draft, don't be concerned about getting your copy perfect. Just focus on getting the bones of the work down so you can come back to them later, with fresh eyes and a fresh perspective. The best writing is rewriting, so think bigger picture now, and details later when you have a foundation to work with.
Keep it Simple
Sure, you want your web copy to entice new prospects and covert browsers into buyers, but remember that writing for the web is a far different beast than other forms of prose. People read web copy for clear, concise information they can skim and consume quickly to find the information they're looking for. So keep it simple. Be frugal with your words and keep content brief. Avoid using words like 'stupendous' when a simpler alternative such as 'great' will do the job. Break paragraphs up with subheadings to make your pages easier to skim, and make use of formatting tools like bullet points to highlight important information and selling points.
Write for People
If you want prospective clients to find your business when they search for your products and services, search engine optimisation can help you gain greater exposure through organic search results. SEO is a great tool, but it's more important than ever to write for people, rather than search engines.
Your content should be fluid and easy to read, so always keep your end user (prospective customers) in mind. Write for them. Focus on telling them what they want to know, and don't be tempted to stuff your content full of keywords in hopes it will help your pages rank better. It won't.
Search engines are looking for relevant, quality content written for real people, and may actually penalise sites that seems to be keyword stuffing. Instead, write primarily for your audience, then use common sense through the rewrite process to include a few relevant keywords in your copy, in a way that would make sense to someone reading it, for useful keyword optimisation.
Hire an Expert
Still not sure how best to approach your writing for the web project? Hire an expert to take care of your copy for you. There are many agencies and freelance copywriters available to work on web content, so seek recommendations, search LinkedIn, or utilise one of the freelance finder sites online to connect with someone capable of taking your content to the next level.