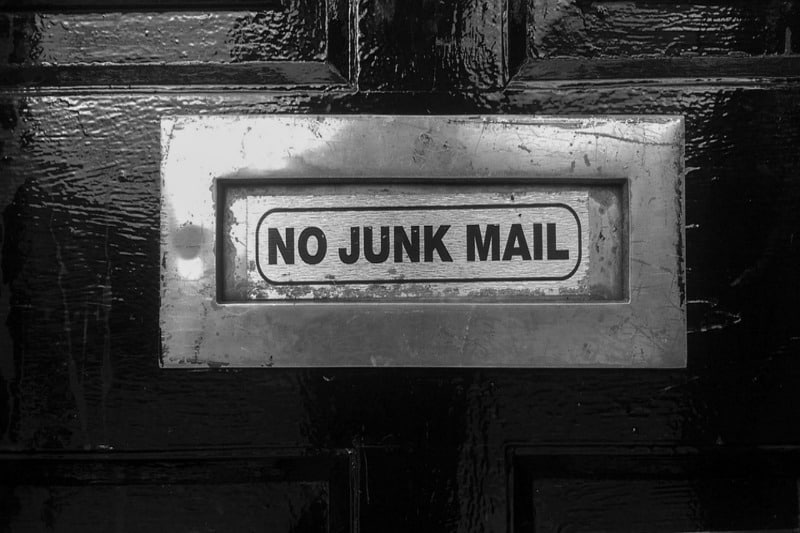 There's no better way to jumpstart a business than reaching out to people and offering your products or services.
It's still free, it's reliable and in full control (unlike other marketing methods when you're at the mercy of other people's platforms, e.g. Facebook), and you have the chance to personalize each one of your messages and increase its impact.
You could do cold emailing for any purpose but there are three types of them that no business can afford to miss. Here they are:
1. Finding Customers
Small business email marketing is absolutely a great way to turn prospects into customers. But what if you're just starting out and don't have a quality list to promote your products to?
Email outreaching could build a good customer base for your business even if you're starting out and don't have a list.
When Nathan Barry started his email marketing company, ConvertKit, he relied heavily on email outreaching to scale his business.
By sending emails to professional bloggers and offering them to try out his new platform, he could establish his company as the email marketing platform made for bloggers.
A lot of freelancers rely on cold emailing to find clients too. Here's what Laura Lopuch writes for CopyHackers:
"Cold emails can – and do – work.

How do I know?

Because I used 328 of 'em to launch my business and grow it 1400% in 4 months. My aggressive cold email campaign had a 56% open rate and a top-notch positive reply rate of 9%.

One of those cold emails brought in nearly $20k in revenue for me. Not a shabby start to my freelance business.

Thanks to cold emails, I've connected with New York Times bestselling authors like Lisa Scottoline, Chris Guillebeau and Matt Kempes. Thanks to cold emails, I ended up working with Selena Soo (Ramit Sethi's star student and successful publicity coach) for nearly a year. And my cold emails are consistently forwarded to the hiring person on a team."
The key is to identify the right people to send emails to. Identify people who are using a similar product to yours then reach out to them and offer your product as the better solution.
Monitor your competitors on social media, reach out to their followers, and keep an eye on their mentions.
Closio could land a well-paying client simply by monitoring mentions of their competitor.
Upon realizing that their competitor was acquired by SalesForce and no longer supported some countries, they stepped in and offered their platform:
2. Link Building
Any SEO guide would emphasize the importance of link building for improving website ranking.
That's because links are still a very important factor in how Google ranks pages even after all the changes in its algorithm.
Today, backlinking is still one of the necessary parts of an effective digital marketing strategy, but in order to build links effectively, you'll need to follow best practices with the proper link building tips.
Outreaching is the necessary part of any link building campaign. Whether you're offering a guest post or asking for a mention or link placement, email outreaching is the way to do it.
But contrary to what most people think, link building by outreaching is difficult and time-consuming.
You can't just expect strangers to place your link in their website just because you think it's a good additional source or a more recent one than what they're linking to already.
Most of the link building campaigns fall flat because there's not enough incentive for the recipient to act on the link placement request.
Take this link placement request I received recently: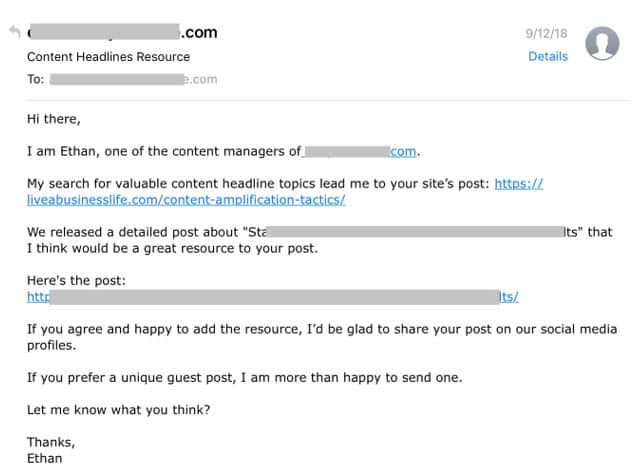 I'm not going to rant about how he does not address me by name or how it's not personalized enough for me — although they're nice to do, they're not the main issue with this email.
The main issue is it does not propose to do anything significant for me in return for his request.
Sharing my article on his social media profile or sending me a guest post (I don't publish guest posts) are not good incentives for me to act on his link placement request.
It's funny that when I responded to him and proposed to give him a link if he agrees to place a link from one of my clients in his website, he refused.
Seems that he was not interested in doing anything in return for a free link placement other than sharing my link on his Twitter profile.
If I was to send this email, I would consider a strong benefit for the recipient and I would make the email all about the benefit they would get from acting on my request.
Personally, I would propose to use their content in my future guest posts in exchange for a link placement or a guest post on their blog, and I would mention the benefit they receive upfront.
So here's how I send a link placement request email.
Hi [name],
My search for valuable content headline topics lead me to your site's post here: [URL]
Very impressive — congrats! I was thinking of including your post (with a do-follow link) in one of future guest posts.
I've written for [the publications I've been featured on]. I'm sure it adds a ton of value to my guest post and my audience will love it.
In return, I need you to do a little favor for me. Recently we published a post about [topic] and I think it adds a lot of value to your audience as well if you include it in your post.
Check it out here: [URL].
Alternatively, I can prepare a guest post for you — you have my writing samples above.
Let me know what you think.
Thanks,
[name]
[LinkedIn/Twitter]
[website]
Note how I transformed an email with a big request to an email with a big benefit.
People are eager to act upon whatever transforms them from their current states to a desired state, that is more clients, more profit, more backlinks,etc.
The whole point of the new email is that I moved the request to the end of the body and instead I offered upfront something that would move most marketers closer to their desired state: a do-follow backlink from a good website.
3. Expert Interviews and Surveys
Asking questions from experts and featuring them in your posts with a link to their website has many benefits.
First of all, you build relationships with many experts and influencers over time. Second, people who get featured on your blog tend to promote your post.
This means more exposure and hopefully more links to your website.
There are basically two ingredients to an expert round-up post. First, a great question, and second, a great group of experts to answer it.
To find a great question, you can check out what's trending.
Use a tool such as Buzzsumo or Rand Fishkin's recent Sparktoro (if you're in marketing) to find out what's trending among your audience, make interesting questions out of them, and start reaching out to your list of experts.
Use a tool such as SurveyAnyPlace to design beautiful surveys.
Whether you can get a response from your experts depends a great deal on your question, how you reach out to them, and the website you're going to publish the final post on.
In many cases you can persuade your list of experts to respond to you faster and in more details if you can win over a rather famous person in your list.
Just tell your other respondents that they will be featured a long side that famous person and they'll probably respond to you.
Here's an interesting round up post by Aaron Orendorf. It's basically a CRO analysis of campaign websites of Donald Trump and Hillary Clinton.
It's a critical issue and some famous people have responded to it. Make sure to check it out.
Another article format that I love to read and participate in is surveys. They're interesting to read and have a lot of potential to get links.
GoodFirms conducts surveys quite often. Their SEO trends and tactics survey is absolutely one of the resources I mention in almost all my guest posts about content marketing or SEO.
Their questions are phenomenal (from link building practises to the average prices you should expect for any SEO service) and they reached out to more than 100 respected SEO agencies and experts to gather their data.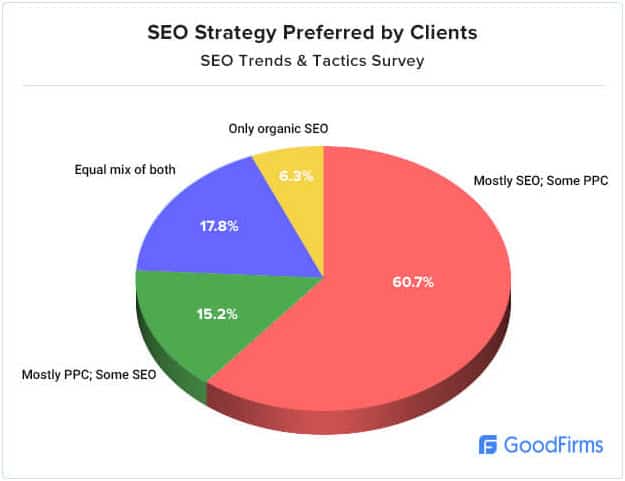 One of the techniques that I learnt from them is mentioning survey respondents in the post. In their web design research they feature a list of the agencies that were kind enough to share their answers.
This would be a good incentive for them to share the post and link back to it.
Do Outreaching Right:
Although marketing automation tools have made digital marketing look like breeze, one should never forget the power of manual outreaching.
Email outreaching is the best way to jumpstart a new business or career. You should check out Matthew Turner's indepth post on effective outreach.
Suffice to say here, there are many factors that could influence the success of your outreaching campaign, but the single most important one is how you structure your message as a benefit for the recipient rather than a request from them.
Make your email about them not you. This is basically the email structure I use for almost all cold emails I send:
Compliment
Benefit they get from working with me
The favor I'm asking them to do for me in return
For most people the last two parts are really important. Most of the times people don't remember if you addressed them by name or whether you said something nice about them if your offer is enchanting enough for them.
And believe me you don't want to work with a person who would only respond to you because of the compliment you paid them.
The second important factor is finding the right people to reach out to.
People who are using the same products or services as yours, your competitors' followers on social media, or the readers of a specific publication or website might be right choices.
For example, to make a list of content managers to reach out to for link building, I check out the guest authors of the websites I know and frequently read (such as MarketingProfs).
They're probably trying to improve their link profile by guest posting.
Then I propose to use their content in my future guest posts (only if I think they add value to my articles) and give them a do-follow link in exchange for a link to one of my posts. I've seen good results from this method.