Starting any blog is easy to do, but remaining consistent and growing it into a profitable and popular website is easier said than done. The first line of advice that any potential blogger is given is along the lines of, "Be passionate about what you do."
If you're passionate about technology, being able to start a tech blog can be a great outlet for creating a dialogue around a topic you're deeply passionate for. You can cultivate a tech community, learn new things, and monetize your blog when the time is right.
Pick a Tech Niche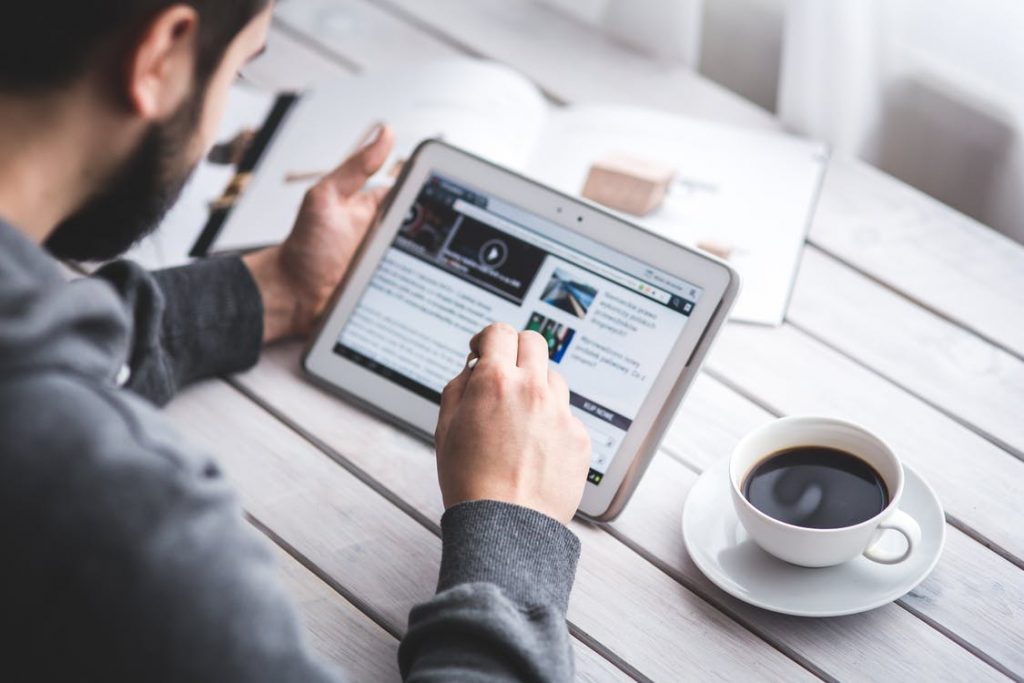 If you want to start a tech blog it's important for you to understand that cultivating an audience will be much more difficult.
As a new blogger, you'd have to push incredibly original content and in-depth stories consistently in order to compete with major tech blogs like TechCrunch, Wired, Mashable, and Engadget.
To build a community quicker and create more managed focus for your content, pick a niche within the technology umbrella. Your niche might be tech news, where you'd focus on relevant and timely tech-related articles.
Perhaps you'll focus on tech reviews, where you'll review technology platforms like JFrog or Appian.
Or perhaps you'll focus on cyber-security, emphasizing the importance of digital safety in today's logged-on economy.
Either way, having a niche is a great way to provide pinpoint precision content and establish thought leadership in your field.
Conduct Competitor Analysis
There are several great reasons to conduct a competitor analysis if you want to start a tech blog. For starters, it allows you to gain a better understanding of what similar blogs are doing to succeed.
Tools like SEMRush and SpyFu allow you to see exactly how much traffic a website is getting and what keywords they're ranking for.
You'll also be able to see what their traffic sources are. For instance, if you notice that a particular tech blog is getting a lot of traffic from another another blog, you might reach out to that blog and request a guest post.
Competitor analysis can also help you come up with new content ideas so that you don't run out of blogs to post.
Think about how you can offer a fresh take on content that's already popular on other websites.
Think About Branding & Design
While branding and design might not be the first thing that comes to mind when it comes to being able to start a tech blog, these factors have become increasingly important in today's saturated online world.
In order to gain competitive advantage, you need to create a great first impression. Think about your logo, typography, and website design and how each of those elements come together to create a brand.
The overarching goal is to attract them with your branding and design—but retain them with your content.
Focus on Search Engine Optimization
You need to have an effective search engine optimization strategy if you plan on being able to start a tech blog. The end goal is to ensure your tech blog will be easily discovered when people search for relevant terms like "cyber security news."
Platforms like WordPress offer plenty of SEO plugins to help you handle your SEO efforts independently, but if you have the budget for it, you can always hire an SEO agency or freelancer.
Begin by conducting keyword research. You can use tools like Google Keyword Planner and Ubersuggest to pull relevant keywords that you may not have thought of.
Keep a running list of the keywords that you can reference whenever you create new blog posts. Remember, each blog should have a primary keyword you're trying to rank for.
Be careful about using a particular keyword too often; Google algorithms recognize keyword stuffing and unnatural language and your site could be heavily penalized or removed from Google altogether if you attempt to manipulate search engine rankings.
Why You Should Start a Tech Blog
If you are completely new to the world of tech blogging, then you might even be wondering if it's even worth your time in the first place to start a tech blog.
With this in mind, let's talk about a few reasons why someone might want to start a tech blog in the first place.
To review tech products: there are many benefits that come with creating a tech blog, and one of them is for you to be able to review products that you love if you are passionate about tech. You can review hundreds of different products as long as they fall within your niche.
So that your voice is heard: the good news is that your blog is a really great way to have your voice heard, so that you can share your opinions and ideas with the rest of the world.
Improve your writing skills: as you continue to publish and create content, of course your writing skills are going to get better, and you are going to be able to whittle down the tone of your voice until you've found a good fit.
Make money: this is probably one of the biggest reasons why people choose to start a tech blog – so that they can end up making money from it. It is an amazing feeling to be able to make money from what you love to do, so if you execute your tech blog well enough, you can end up turning it into your full-time job.
Share your experience and journey: with a tech blog, you are going to get more exposure to bigger audiences so that you can share your experiences and journey with them.
Explain tech to those that don't know about it: if you are someone who is somewhat of an expert in your niche, then you can use this to pass the knowledge onto those that might be a bit greener.
Free events and conventions: as you grow your blog, you are going to be able to benefits from privileges, including being invited to conventions and events as a guest.
As you can see, there are a lot of reasons to start a tech blog.
Whether you have been wanting to start a tech blog for a while, or you just started thinking about it recently, we think that there is never a better time than the present to realise your tech blogging dreams.
Decide the Focus of Your Tech Blog
If you want to go on to do really well with your tech blog, you've got to think long and hard about the focus of it.
You can't be all over the place with your tech blog – you've got to figure out what your main goal with it is and stick with it.
The biggest thing that you will need to do is figure out which direction you want to take it in, and then you will need to remain consistent with this.
Let's take a look at a few options that you can choose from in this regard.
Tech product reviews: as we mentioned above, if you are passionate about all things tech and you love using tech products anyway, then you might want to incorporate this into your blog and review them. You can talk to your audience about products, and whether they meet your expectations or not.
Mobile tech: your blog can have a special focus on mobile technology is this is something that you're interested in, or you can just have a special segment that is devoted to mobile.
Tech criticisms and suggestions: another way that you can use your blog is as a platform to share criticism of tech products, or any that you recommend.
New trends in the tech world: if you are someone who likes to have your finger on the pulse of what's happening in the world of tech, then your blog might be a good way to share this knowledge with others, and help them stay one step ahead of what's trending. You can also focus on trends that are found in different domains, including tools, programming, games and devices.
The future of tech: another way to focus your tech blog is to focus on what's happening in the future with tech, so that you can give a little insight into what you think is going to happen with it in the future.
New tech guides: you might want to have a focus with your blog on helping people learn more about to use their favorite tech products, or even repair them if something has gone wrong.
Interviews: you could even pair your tech blog up with a podcast where you interview experts in the tech industry, and discuss the current and future position of the tech world.
Choose Your Blogging Platform
Another really important thing to do when coming up with a tech blog is to choose the blogging platform that you want to be on.
When it comes to doing so, there are a lot of choices out there, and some are completely free, while others are going to cost you a bit of money.
There are free platforms like Wix and Squarespace, but before you go ahead and sign up for a platform that is completely free, you have to keep in mind that there are downsides to free options, and they might limit your opportunity to grow and monetize your blog in the future.
Downsides to Using a Free Platform:
Limited themes: you aren't going to get the huge range of theme choices that you would get with a blogging platform that you are paying for. You are going to be stuck with a super basic design, and it might not intrigue anyone enough to check out your blog.
Unprofessional domain: depending on how professional you are hoping to be with your website, you could run into some issues with using a free platform. This is because with a free platform you aren't going to be able to use a custom domain, so you are going to have to use a name that doesn't look professional because it is associated with the platform; it's not your own.
Limited function: with a free platform there is only so much you can do, which means that you usually can't integrate tools like email and being able to turn your blog into an eCommerce store. This is going to limit your opportunity to successfully grow your audience.
Pay to remove ads: you will have to upgrade at some point if you want to get rid of the ads that you see.
Almost not technical control: When it comes to technical control, you're not going to have much of it, and if you don't comply with their terms and conditions, your website could be taken down and they don't even have to let you know that they're doing so.
Not a lot of monetization options: with a free platform, you aren't going to be able to sell an ad of your own, which means that you can only display the ads of the host. They most likely aren't going to match the content that you are trying to produce.
Limited SEO and support: you are seriously going to struggle to grow your audience because you aren't going to be able to implement your SEO strategy very well, and you also aren't going to be able to get a lot of support around everything that you're doing.
So, we hope that we have convinced you at this point that you don't really want to waste your time with a free blogging platform, because they are going to undermine the quality of your blog, which is going to make it really difficult for people to want to spend time and money on it.
At the end of the day, there's no such thing as a free lunch, so you've got to keep this in mind when trying to find the best platform for your tech blog.
We think that one of the best options for a blogging platform is WordPress, as they are going to allow you complete theme customization, and they have access to more than 50,000 plugins, which means that you can get really creative with the functionality of your website.
You are also going to get a lot more storage for your blog as well, and you get to choose whether or not you run your own ads.
You get complete control over your files and database, as well as any monetization efforts that you have implemented.
Pick Your Domain Name
The next thing that you need to think about when starting a tech blog is what your domain name is going to be. This is the name of both your website and your tech blog.
It is the internet address that your audience is going to use to see your content. If you name, for example, is Tech Giant, then your URL is going to be techgiant.com.
It is possible to have a different domain name to your blog name, but we think that for the sake of continuity, it's better to keep them the same.
You might think that the process of choosing a domain name is simple enough, but it's not as easy as you might think.
A lot of people get stuck at this stage in the process, because they get hung up on trying to find the perfect name.
Don't worry, you don't need to overthink this step in the process, just give yourself a bit of time to think about what your name needs to be, and follow the steps below:
Purchase a .com domain name: one of the most important things that you can do is to purchase a .com domain name. There are a lot of domain extensions out there to pick from, but the one that has the most authority is .com. It is also the easiest for your audience to remember.
Choose a name that is broad: you need to not only make sure that you choose a name that is easy for your audience to remember, but you've also got to choose a name that has authority and is unique. It has to be a name that is relevant to your niche and audience, but don't make it too unique, because this is going to limit your ability to grow your blog in the future.
Keep it short and simple: you might already have an idea of what you want your name to be, but you might need to change that because it's not short and simple. Shorter names are better because again it's easier for your audience to remember it, and it's also easier for them to type it into their browser and find you. If you have a complicated name, then people might forget it.
Use alliteration: alliteration is using two or more words that start with the same letter. This is another way to make sure that your name is memorable.
Be creative: if the name that you are wanting has already been taken by someone else, then you are going to have to get a little bit creative – but there's nothing wrong with this. Just try not to venture too far off the path, because there are going to be a lot of variations of the original name that will work just as well.
Add extra words: if you still can't get the name that you really want for your tech blog, then just add an extra word in there to make it yours. You can add extra words like 'blog' and 'reviews', 'the' and 'trends'.
Come up with a concept: another great way to figure out a unique name for your tech blog is to think about the concept around your blog. For example, how are you hoping to grow your blog in the future? How could you potentially brand your blog? Is your content going to change a lot in the future? This is going to help you figure out the right name that matches your brand.
Use a name generator: if you are still stuck on trying to find a good option for your domain name, then you might want to make the most of a blog name generator that can give you a bit of inspiration. All you will have to is enter a couple of keywords, and the tools are going to generate a few ideas for you to choose from.
Don't purchase a domain name: if the name that you want is already taken, then you might have found it and want to buy it from the person who owns it. Of course, this is tempting, but we don't suggest that you do this – we suggest that you spend your money on growing your business instead and compromise by choosing another name. Once your blog is making money, then you will be able to buy any domain that you like.
Don't get stuck: even if you are finding it tough to choose the right domain name, the last thing that you need to do is get stuck. Try to only spend a couple of hours on this – don't spend a few days trying to find the perfect domain name. Otherwise, you are never going to get around to actually creating content for your blog.
Purchase Your Domain Name and Hosting
The next thing you are going to do once you've landed on the best domain name for your tech blog is to buy it, and then think about who is going to host your blog.
Hosting is the service that is going to get your blog online, so that the people you want to connect with are going to be able to see it. It's kind of like the real estate that you use to build your blog through.
You are going to need a reliable web hosting company that can offer you affordable, quality services, and we recommend Bluehost.
Bluehost is a great choice for anyone, whether you are literally first time in the game and don't know anything about hosting a blog, or you've done it before and have been around the block a time or two.
We love that their startup plan is only going to cost you $8.99 a month, and the plan comes with everything that you are going to need, like 50GB of webspace, which is going to be plenty of room for all of your files as well as a domain that will be free for one year.
There are plenty of other options that you can go for, but we think that Bluehost has the experience, the reputation, and the quality that you need to do well for a long time, so definitely make the most of them.
They are always offering discounts on their monthly subscriptions as well, so if you are someone who has a limited budget right now, they are going to make it super easy to get around this.
You will have complete freedom in your designs, and you are going to be able to make the most of their 24/7 support in case anything were to go wrong during the process.
They have a new website builder that makes the entire process easy, and you can go through their varied and practical tutorials, meaning that you can really use their features to your advantage.
Choose a Theme and Install it
Now that you have gone through the all-important step of choosing the right host and domain name for your blog, you can start to have a bit of fun with it. The next step is to figure out the theme that you want.
Your theme is going to be the software that makes your blog look a certain way, and it determines the layout and design of all the pages that are going to make up your blog.
We think that it's a good idea to pick a theme that is specifically relevant to tech blogs, so that you can customize your blog and make it look good for your audience.
There is research out there that indicates that readers change their behavior according to the theme of a blog.
This means that people are going to make a snap decision about whether to look into your blog further or not as soon as they land on it based on what it looks like, so this part of the process is pretty important.
Having the right theme goes a long way in convincing them that your blog is the one to follow.
You can pick a free theme, or a paid one. We suggest that you go for a premium WordPress theme, because you are going to be able to customize it to your heart's content.
Another thing about picking a WordPress theme is that it's going to make sure that it's mobile-friendly, so that your audience can read your blog when they are on the go.
It's also going to be easier to monetize your blog, and enhance the security around it, so that you don't have to worry about losing everything that you've worked so hard for one day.
WordPress themes also come with great support too so you're never going to be left in the lurch.
What to Think About When Choosing a Theme
Keep it simple and clean: you don't want to confuse your audience when they visit your tech blog for the first time – what you see is what you get. Make sure that you choose a clean, crisp, and simple them for your tech blog.
Choose a beautiful design: try to go with a theme that looks professional and is stylish.
Speed: make sure that you choose a theme that's not going to bog your website down. It will need to be fast, so that you can have a blog that performs great as well.
Easily customizable: of course, you want your theme to be easy to customize, so that you can change it up if you don't like it for some reason.
Mobile-friendly: your theme needs to look good not only online, but when your audience is looking at it through their smartphones.
Good support: you need to make sure that your theme can offer reliable and efficient technical support.
Established brand: your theme needs to be made by a brand that has a good reputation and is well-established.
Ratings and reviews: make sure that you choose a theme that has great ratings and reviews from people who have actually used it.
There are a lot of people out there that start to change everything about their theme as soon as they get it, but we don't think that you should be doing this at all.
Don't let your theme be a distraction from what really needs to be done, which is launching your blog and keeping it going.
Create The Pages You Need and Your Logo
You will need to come up with a memorable logo for your tech blog, and you will also need to share a bit of important information on your blog as well, including why people should read it in the first place, and how they can connect with you if they want to work on anything in the future, or just get an answer to their question.
Once you have set up the technical side of your blog, you need to think about what information you want to include on it, and come up with a logo. You need to have an 'about page', a 'contact page', and a 'privacy policy' page.
About Page
An 'about page' is pretty standard, but it's also the page that you're going to get the most visits on, so keep this in mind.
It will include information about you, what you do, who you are, and why your audience should read your blog.
As well as letting your audience get to know you a little bit, you also need to make sure that they understand what they are going to gain from reading your blog.
Communicate your value proposition and show off some of your achievements for people who might want to end up working with you.
It's also a good page to include a call to action if you want your audience to connect with you on other social media, or sign up for your newsletter.
Contact Page
For your contact page, you need to make sure that you include your phone number, your email address, your social media platforms, and anything else that you need to give them so that they can stay connected to you across the board.
You don't have to list everything, but instead think of the ones that your audience is going to benefit from the most.
If you don't want to share your personal email on your blog, then you can just include a contact form on the page, so that your audience can contact you if they need to. This is also a great opportunity to include an FAQ page.
Privacy Policy Page
This is where you are going to tell your readers about the kind of information that you collect when they visit your website. You will need to also be clear about what you use this information for.
This is required by law, so it's important that you get the wording right here. The good news is that there are a lot of sites out there that can help you come up with a privacy policy page for free.
Start Blogging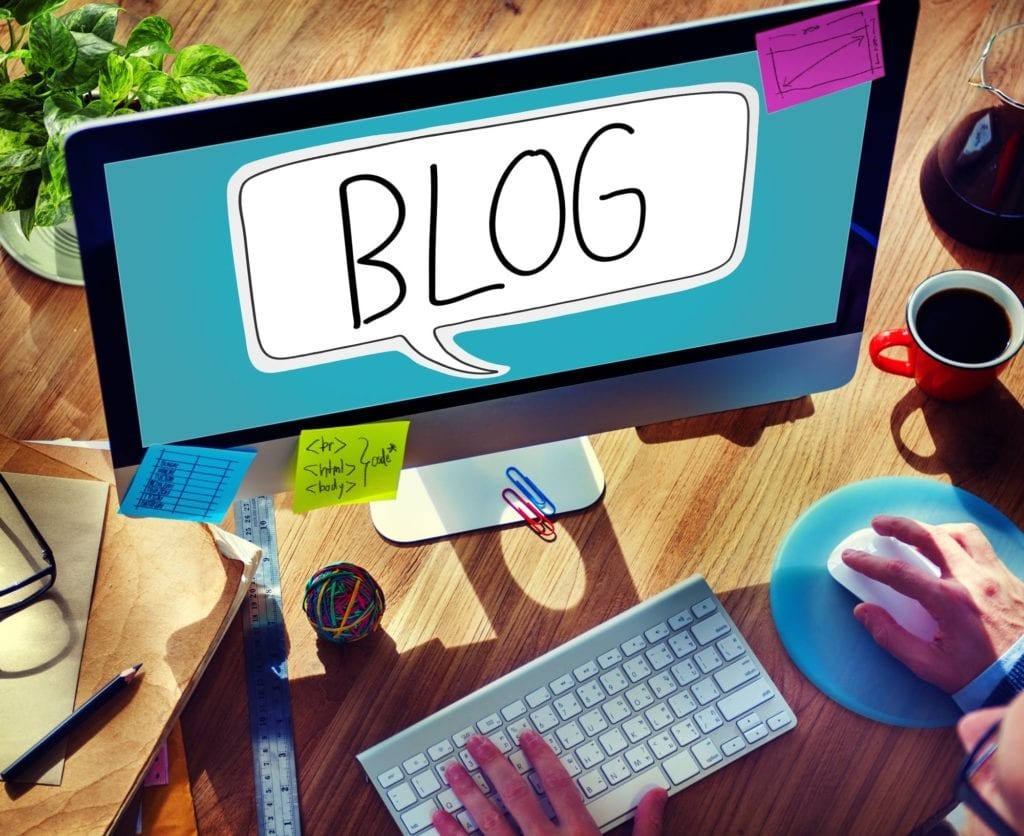 The content that you upload to your blog is going to determine whether it is successful or not. At the end of the day, people don't read blogs because they look good, although this factor does help.
They read blogs because they are trying to gain value from the content, and find a potential answer to a problem.
They are also looking for recommendations or advice, and they don't need a pretty-looking page to get this.
This is why at the end of the day it's important to focus on all aspects of your blog, but the most important one is being able to come up with amazing content.
Otherwise, you aren't going to be able to move forward as you would like. This is a good time to think about the content pillars of your blog.
These are the foundations that are going to hold your blog up, and you can come back to these as guiding topics to refer to in the future.
This is going to give you a clear voice, so you don't get bogged down with so many blog ideas that nobody really knows what it is you're trying to communicate.
We recommend that when it comes to your pillars, you begin small and grow from there. Try to maintain a good level of consistency when it comes to your content, and as you grow you can come back and add different categories to the original pillars.
You are going to learn more about your audience as you go and what they want to see, as well as what your writing process is, so there's nothing really left to do but to just do it.
The more you write and upload content, the more it's going to become clear what your audience wants from you, and what you like writing about the most.
You can also include things like personal experiences too, to connect with your audience on a more intimate level.
Also, keep in mind that being a tech blogger, you are going to need to use a few forms of media to get your message out there.
You might want to invest in a bit of equipment that is going to help your cause, like a good camera.
Promoting Your Tech Blog
Now there's nothing left to do but to promote your tech blog. It's live, and you've got a good consistent schedule when it comes to your content.
Attracting the right people to read your blog doesn't have to be an uphill battle, but it does require you to put consistent time and effort in.
There are a lot of big bloggers out there that believe that you will end up spending more time promoting your blog than writing it.
Let's take a look at a few ways that you can promote your blog:
Family and friends: the first thing that you need to do once your blog goes live is share it with your friends and family. Ask them to check it out, to read your posts, and share your content with anyone they can think of so that you can get that all-important exposure.
Social Media: if you have other points of communication online like social media, then you will need to make the most of this to promote your blog.
Tech clubs on Facebook: on Facebook, there are lots of pages that are dedicated to a specific cause, and being a part of a targeted community can be a great way to get a better return on your investment when promoting your blog.
Guest posting: another great way to promote your blog is to guest post on other blogs that you like and look up to. This is a great way to connect with an audience that is already established, and it's also a great way to join a community that can prop you up and support your endeavors.
Message boards and tech forums: another great way to get the word out there about your blog is to be part of tech forums and message boards. This is a great way to find places where your target audience is located, so that you can be present wherever they are.
Email newsletter: an email newsletter is an effective way to keep your audience engaged in your content and keep them coming back for more. It's going to be there in the beginning when you first start your blog, and you need to make sure that you keep up with it as your blog grows. All you need to do is have a signup form on your website so that people can stay in the know when it comes to what you're posting on your blog.
Start Making Money
Almost any kind of blog out there has the potential to make some serious money, if it's done right.
You've got to make sure that you have the right monetization strategies on board, otherwise you could sink before you've learned to swim.
Let's take a look at a few ways that you can make money online with your blog:
Affiliate marketing: this is one of the most common ways that people who run blogs make money, and it has to do with recommending products to your audience, and then making a commission every time that product is purchased. It's easy and it's great if you are passionate about a certain product.
Consulting: one of the ways that you can offer your services to your audience is to consult with them around topics related to tech. You can offer your consulting services to your readers who might need a bit of help with the industry that they're in.
Google AdSense: one of the best ways to make a passive income from your blog is traditional blog marketing through Google ads. You can join a network like this for ads, and start earning money for showing ads to people who visit your blog.
Selling tech merch: merch is a pretty fashionable selling point for all kinds of different industries out there, including the tech industry. There are a lot of products that you can choose to sell, so the sky's the limit when it comes to creating a merch brand around your tech blog.
Sponsored posts: some companies or brands are willing to pay you a fee to write about their offer and share that offer with your audience. However, just keep in mind that this type of monetization is only really going to work if you have a decent-sized audience already.
Online courses: if you have skills, experience, or knowledge and you want to share it with others, then you might even want to think about coming up with an online course that your audience can purchase to learn more about the niche that you fall into. There are a lot of platforms out there that can help you create an online course, including Skillshare and Teachable.
Patreon: Patreon is a pretty popular monetization method amongst YouTubers, but it's also pretty popular amongst bloggers as well. You can set up a Patreon where you get monthly subscribers who help support your cause. You can offer them exclusive content and private tech reviews in return.
Just keep in mind here that monetization shouldn't be your biggest goal when starting a tech blog.
You need to put your readers first, and think about what they are going to get out of your blog.
They need to come first, because if you aren't creating content that is of value to them, you aren't going to last very long.
Final Thoughts
Here is everything that you need to know about starting a tech blog.
If you follow the recommendations and steps in this article, you will be able to develop and grow a successful tech blog that you can monetize at some point.
Just make sure that you focus on creating relevant content that adds value to your audience's lives.
Good luck!