Proxy Empire Review 2023
If you are in the industry right now looking for the right proxies to help you with your online activity, then you are probably wondering where to even start. The good news is that we can help you with this review of ProxyEmpire.
In this article we are going to review one proxy service in particular, Proxy Empire, and determine whether they are a good fit for your needs or not.
Because there is so much competition out there, it is good to know which ones are worth your time.
What is Proxy Empire?
Proxy Empire is a robust proxy server that offers both mobile and residential proxies.
One of the most significant differences between ProxyEmpire and other providers of proxies out there is that it offers unlimited rollover data.
With other providers, you are either going to lose unused bandwidth, or they are going to require that you have a current active subscription to make the most of your bandwidth.
This way, you don't have to worry about unused bandwidth.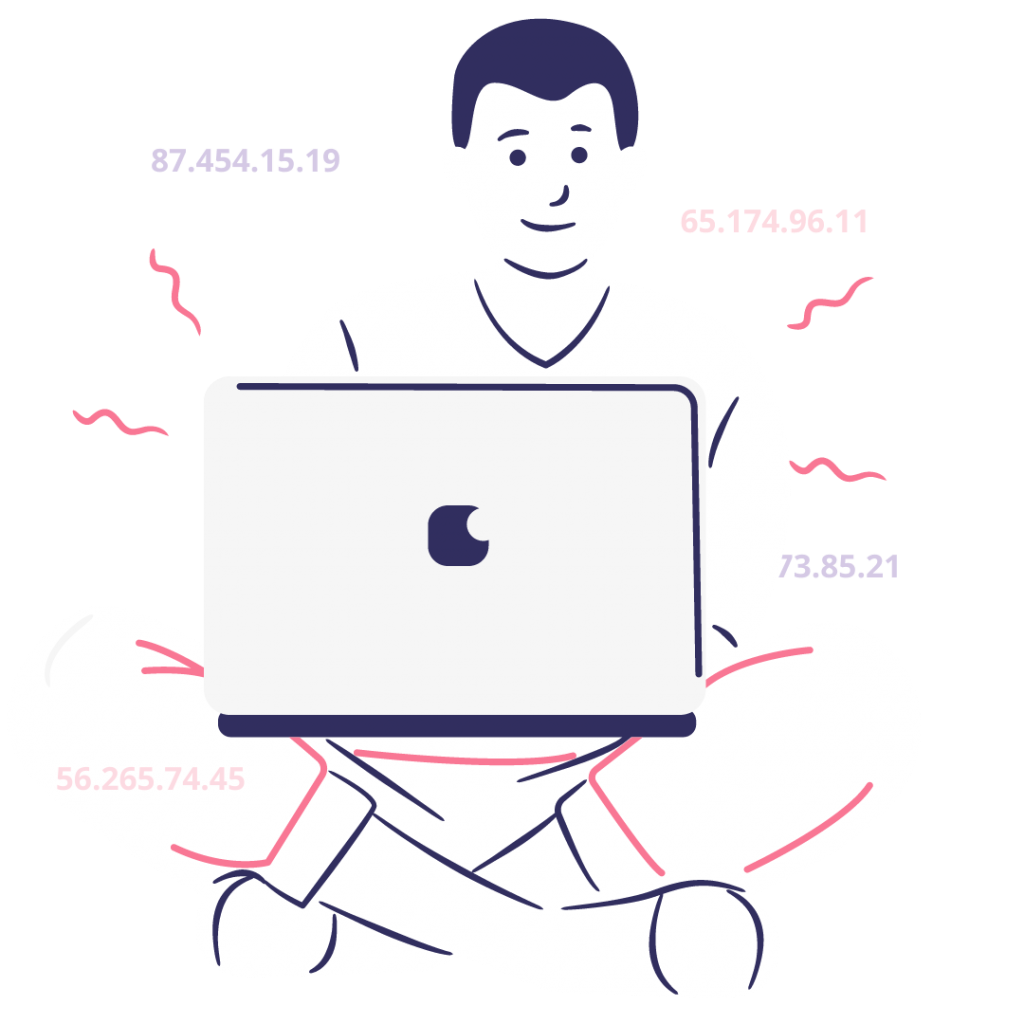 The dashboard is also going to show you how much data you have used, and how much you've got left.
They include a graph as well to help you visualize your data activity and usage spanning the last 30 days. Proxy Empire's proxies don't require whitelisting when it comes to your IP address.
You are also able to include a IP whitelisting request to your Proxy Empire account if you want added protection. Your account manager is going to easily be able to do this for you.
If you want to pay for your proxies through a debit or credit card, they use Stripe, but you can also use cryptocurrency.
You can easily sign up for one of their packages through their dashboard, and if you need to pay for your subscription through wire transfer, you can do so through their sales team.
Another thing that's really great about Proxy Empire is that there are no long-term commitments.
This means that you are free to unsubscribe and subscribe whenever you want. They have a goal of being as adaptive as they can be so that they can meet the changing demands of their clients.
Other Proxy Empire Features
Proxy Empire has a number of different features on top of their robust mobile and residential proxies, including really good customer support.
You can get assistance from this proxy service through live chat, as well as email.
They also have a personal account manager, and even a Telegram group. If you ever run into technical issues, they are readily available to assist you.
They have a technical support team that can help you set up your residential and mobile proxies as well, if you are relatively new to the industry.
Another feature that we love about Proxy Empire is that they have a free trial.
It's not technically free, because you're going to have to pay $2 for it, but for $2, you get 100 megabytes of residential bandwidth, as well as 50 megabytes of mobile bandwidth.
Pricing Review
Proxy Empire's residential proxies begin at $45 a month for three gigabytes, and go all the way up to $1250 a month for 250 gigabytes.
As far as their mobile proxies go, they start at $60 a month for two gigabytes, and go up to $1530 a month for 85 gigabytes of mobile data.
As you can see, the price of the gigabytes decrease significantly as you sign up for their bigger packages.
All of their packages include data that doesn't expire, as well as unlimited data rollover.
How Did Proxy Empire do in Tests?
We decided to put Proxy Empire to the test, so that we could determine once and for all whether they are worth your time or not as far as proxy services go.
We tried both their residential and mobile proxies, and we are more than happy to say that we found them both reliable and fast.
Proxy Empire is definitely what you want when it comes to a proxy, so we're happy to report this, and think that they are going to be able to definitely help you with all of your activity online.
Is Proxy Empire Safe to Use?
We believe that Proxy Empire is completely safe to use, and a great choice if you are someone who is wanting to get things done online and get them done both securely and quickly.
Considering they have a user-friendly dashboard, rollover data that is unlimited, and a customer support team that is there for you whenever you need it, we don't think that it's going to get much better than these guys.
Their attention to detail and consideration of their clients definitely makes them number one.
Proxy Empire Coupon and Discount Code
Have we convinced you yet to try out Proxy Empire?
If this is the case, then the good news is that we were able to secure an exclusive promo coupon. Just copy and paste it from below.
Review Verdict
That's all for our ProxyEmpire review.
If you want to make sure that you are never going to run out of proxy options when it comes to online activity, and you're also able to get in touch with a proxy service whenever you need to, then we think the Proxy Empire is going to be your best bet.