Do you remember that 90's movie, Field of Dreams? Do you remember the mantra Kevin Costner's character had? If you build it, they will come.
It made for a moving movie plot, but in the real world it doesn't work. In the real world it isn't enough to just build a website and expect people to show up. A more fitting mantra today is build it, then promote the hell out of it. Oh, and when you build it be smart about how you do it.
In this article we share some pro tips and advice on building a better web presence for your band (or as a solo artist), so you can drive more traffic, engage more with your audience and grow your career.
Table of Contents:
Essential WordPress plugins for your band website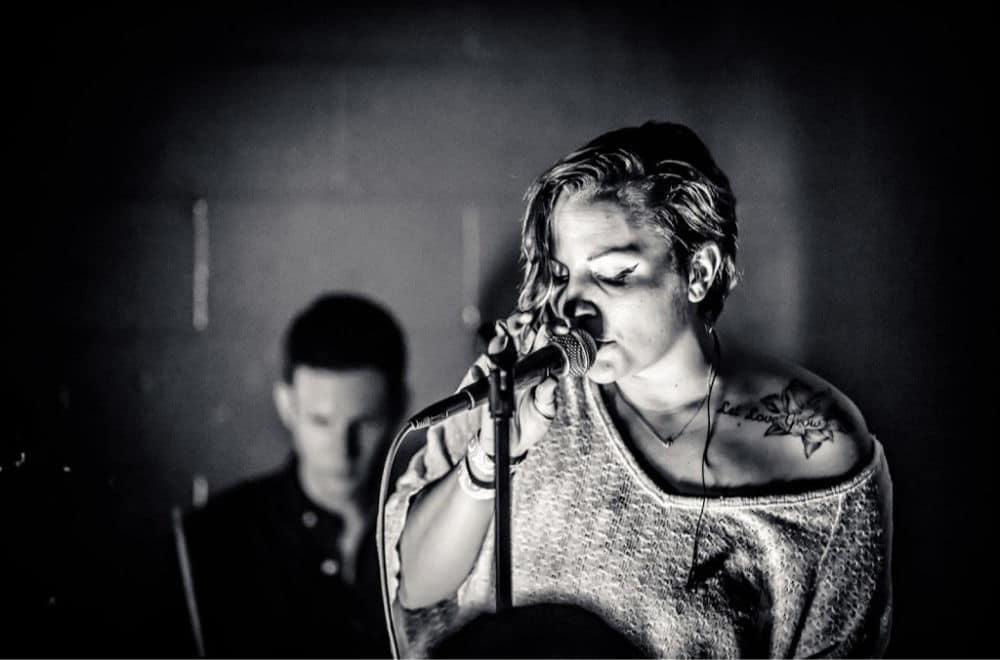 Promoting your band is a lot of work, and with all the time you spend practicing, scheduling, traveling, recording and playing gigs, you need tools to help you handle the finer details of marketing. Using these handy plugins, you can turn your WordPress site into a promotional powerhouse for continually expanding your fan base without taking time away from your music.
ConvertPlug
This powerful opt-in plugin provides tools to design custom popups, slide-in sidebars and info bars to build your email list. Create customized forms, and use specific setting to control where each form displays on the site. You can offer free downloads in exchange for opt-ins or integrate the plugin with other services such as e-commerce platforms and contact forms to increase subscriptions. By growing your list using ConvertPlug, you'll begin to reach a wider audience with newsletters, event announcements and music promotions.
SoundCloud Master
No band site is complete without a music player, and SoundCloud Master is a simple way to integrate music from your existing SoundCloud account. Let visitors listen to whole playlists via an embedded widget, or include single songs in pages or posts using the universal shortcode option.
The "lite" version is just right for simple, straightforward functionality with no frills. Upgrade to "advanced" for more options, including links to comment on, share, download or purchase album cover artwork and songs.
GigPress
Create a custom calendar for all your shows and embed it in your site with the GigPress plugin. If you're good with code, you can tweak the appearance to exactly match your site using HTML and CSS. An RSS feed for iCalendar and downloads for both iCalendar and Google Calendar make it easy for anyone to keep track of when and where your band is playing.
Link related blog posts to past and upcoming gigs to provide more information, and let fans buy tickets right from your website by displaying the calendar using PHP or a shortcode. Simple import and export tools for performance data ensure your listings are always accurate.
NextGEN Gallery
Fans want to see what your band is up to, so give them a stylish display of your recent antics by installing NextGEN Gallery. With both free and pro versions, NextGEN gives you powerful control over photo layouts. Organize media into galleries, slideshows or albums, and adjust the settings to show off your photos in the most eye-catching way possible. Your fans will feel like they're reliving every event right along with you.
WooCommerce
Whether you sell CDs, digital downloads or band merchandise, WooCommerce has everything you need to set up an attractive, dynamic storefront with descriptive product pages and a secure checkout. Integrations and extensions ensure WooCommerce works with the tools you already use, including payment gateways such as PayPal and Stripe. Products are set up as posts within the WordPress platform, and a variety of simple settings takes the confusion out of managing your inventory.
Thank Me Later
Make comments work for you with timed email responses from Thank Me Later. The plugin automatically emails users at the interval of your choice to draw them back to your site after they leave comments. Customize emails to promote your music, social networks or upcoming shows, and use shortcodes to make each communication more personal.
With just a minimal amount of effort for setup, these WordPress plugins expand the functionality of your band website and handle important marketing tasks while you focus on making music. A wider reach has the potential to open up new opportunities and bring your band's sound to a whole new group of listeners.
Grow Your Audience with These 6 Music Promotion Sites
Getting your music out to a wider audience is becoming easier thanks to a growing number of online promotional platforms. Distributing your library of songs across multiple channels brings your unique sound beyond the local music scene and has the potential to transform the way you reach new audiences.
If you're ready to diversify, these six distribution and promotion platforms have the tools you need to make it big with your music.
Apple Music and iTunes
Everyone using an Apple device automatically has access to Apple Music and iTunes, and many other music fans use these libraries to discover artists and purchase tracks or full albums. Apple Music pays attention to users' preferences and suggests new music based on their favorite tunes. If your songs are available, any track could wind up on one of these suggestion lists.
Both Apple Music and iTunes provide tools such as widgets, badges and banner art for promoting your music. The Apple Music Connect platform goes even further to help increase engagement with more ways to share your music and promote live performances.
Bandcamp
This clean distribution tool is designed to give artists control over every aspect of promoting and selling their music. With Bandcamp, you can:
Set a minimum price for albums and tracks with an option for fans to pay more if desired
Sell physical merchandise alongside digital downloads
Provide discount codes or codes redeemable for single tracks
Collect payments in multiple currencies
Hone sales strategies to reach more fans based on real-time statistics
Along with SEO-friendly listings, these features make Bandcamp a unique platform for reaching others with your music.
Songkick
If you depend on shows to increase your fan base, Songkick could give you the boost you're looking for. In partnership with other platforms such as Deezer, SoundCloud and Spotify, Songkick provides a geo-targeted tool for listing tour dates, distributing concert information and selling tickets to people in your area.
Used by over 10 million live music fans per month, Songkick routinely emails lists of shows to users based on location and interest. Once you publish a tour date on the site, it automatically pushes through to other platforms to increase your reach even more.
SoundCloud
Setting up a profile on SoundCloud brings your music to users on the site and beyond with tools like embeddable players and social media sharing. Your profile page includes:
A place to showcase songs and album
Prominent album art display
Artist information
A way for fans to follow you
Social media links
Stats for plays, likes, comments, reposts and downloads
The repost and social media features bring new tracks to followers on and off the site. Optimize the tracks you post with keywords and tags, and record special accompanying audio announcements to reach fans with more information about your music. For more exposure, post the SoundCloud player on your website or Facebook page.
Spotify
With both mobile and desktop listening apps, Spotify goes where your fans go. Users start listening to artists they know they already like, and Spotify delivers recommendations based on these preferences. As users' tastes evolve, Spotify's Discover feature compiles personalized playlists of related artists. Setting up an artist page on this platform not only makes your music available for recommendation but also gives you a place to list upcoming shows so that new fans can find you when you come to the area.
YouTube
The new YouTube for Artists tool takes you beyond posting videos to discover where your fans are and how to reach them more directly. Using an algorithm based on metrics such as views and time spent watching artists' media, YouTube compiles lists of trending musicians and distributes them to fans, radio stations and more to give independent artists greater visibility.
Not every platform works for every performer. To choose the right places to distribute your music, become familiar with the sites and apps your audience is using. Cater to their habits, and put yourself where your target listeners are already enjoying their favorite tunes. Compare features to find what works best for you, pay attention to statistics and create a distribution plan designed to reach the greatest number of existing and potential fans.
Rock Social Media Like a Pro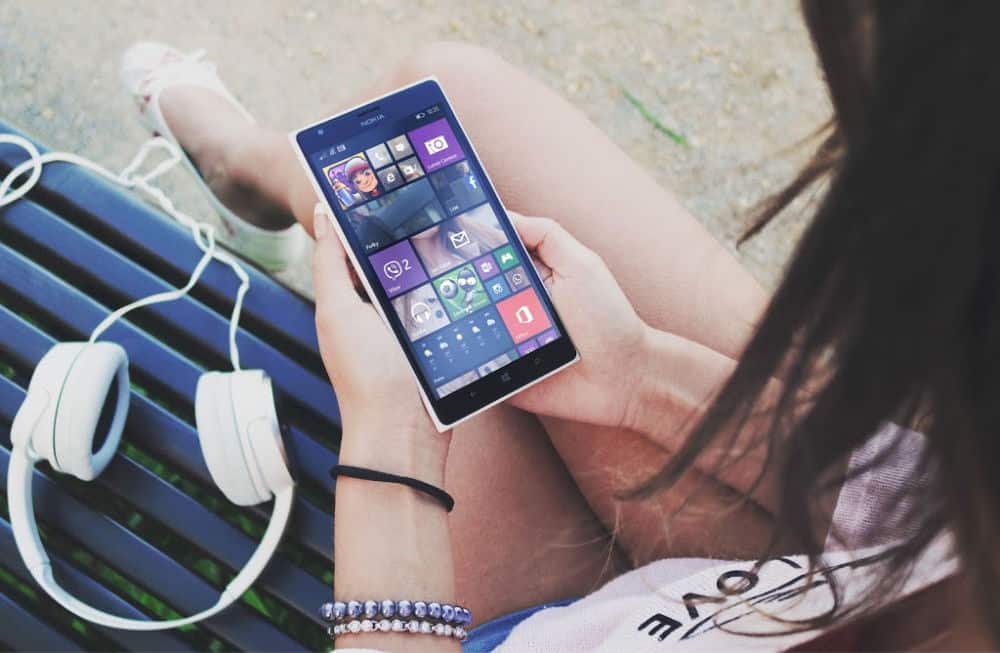 Social media is the ultimate outreach tool for bands. Your fans are already interacting with their favorite artists on Facebook, Twitter and Instagram, so why not join the party? Familiarize yourself with these popular platforms, and make your band part of the conversations going on every second of the day.
Facebook
With more than 1.71 billion active users, Facebook is a gold mine of potential fans. The first step in reaching them is creating and optimizing a Facebook Page. Grab a vanity URL your fans will recognize, and use eye-catching profile and header photos to convey the "feel" of your music. Complete your bio with keyword-rich content and links to all other sites where your band has a presence.
To attract followers, post brief, insightful content with a lot of images. Fans love photos and videos, and Facebook is a strong platform for sharing both. Spark conversations by posting the occasional longer update with more emotional depth. Target posts according to location to reach more local fans, and keep an eye on Insights to determine which content drives the most engagement.
Make use of apps, tabs and event announcements to share important updates with followers. Facebook integrates with other social networks, including Instagram, so your page is a good place to let people know where else you can be found.
Twitter
Twitter profiles are short but can convey everything fans need to know about your music. You'll discover this as you seek out record labels, music bloggers, other independent musicians and famous performers in your genre to follow. Add these accounts to your roster for inspiration and to open the door to possible collaboration opportunities.
Hashtags mean a lot on Twitter, so make sure to research what's trending and popular for your industry. Tag posts with relevant phrases as you share links to your music, announce shows and talk up your newest releases. However, you don't just want to talk about yourself. Tweet about what you and your band are up to, and take advantage of inline photo posting to boost visibility. Don't be afraid to ask for retweets, returning the favor by sharing your favorite posts from fans.
Instagram
Instagram gives followers three ways to experience your band's journey: photos, videos and "stories." Unlike regular updates, stories appear in a line across the top of followers' feeds and are meant to offer temporary snapshots of the highlights of your day. Create a variety of posts to maximize engagement, and use related hashtags so that your content shows up in popular searches. Take photos with fans whenever you can, and give them an Instagram shout-out by linking their usernames when you post.
Video length limits on Instagram were recently increased from 15 seconds to 60 seconds. That's the perfect amount of time for offering a preview of your latest song or providing a "window" into what you're up to on tour.
Be sure to stay engaged by searching for interesting hashtags and commenting on the posts you find. This not only makes you seem more "real" but also increases the visibility of your Instagram account.
Social Media Best Practices
Some social media tactics are universal and can be applied to increase engagement and reach on all platforms:
Respond to comments and participate in conversations
Encourage fans to weigh in on your music creation process
Post fan-created content and tag the creators
Host contests to increase interest and draw new fans
Offer a song or swag for free with a special "followers only" code
Add a personal touch to communicate the story behind your music
Balance promotional content with humor and heartfelt insights
Ensure posts reach all platforms by using tools such as Buffer, HootSuite or IFTTT
Research and optimize for the best times to post based on audience activity
Add social profile links to email signatures, newsletters, blog posts and offline marketing materials
With a consistent strategy in place, your band can become the talk of social media. Make the most of free tools to connect your accounts, post on a regular schedule and manage your presence across platforms, and your social persona will become a natural extension of your other promotional efforts.