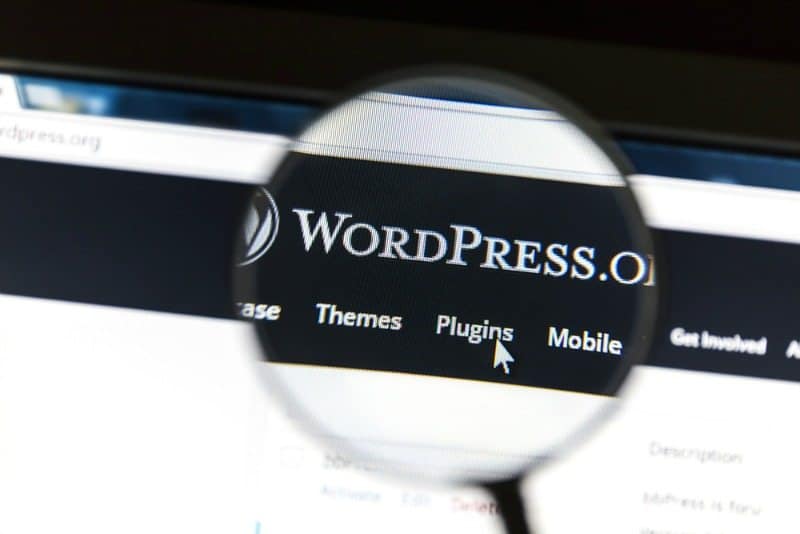 Although the WordPress CMS has undergone several updates in the past decade, the layout of its admin panel has remained pretty much the same.
The default WordPress admin panel has a ton of features small business owners might find overwhelming – especially if they're not technically inclined. It's better to provide such clients with an interface that's easy to navigate through.
The core version of WordPress doesn't have any admin panel customization options. One of the best ways to modify it is by using a plugin. In this article, I'll run the rule over some of the most powerful plugins you can use to customize the WordPress admin panel for clients.
White Label CMS
White Label CMS is one of the most popular plugins in the WordPress plugin repository that allows web developers to give their client's admin panel a personalized touch. One of the best features about this plugin is that it enables users to choose which menu items to display. This reduces the chances of the client making accidental mistakes to their website.
The plugin comes with three different CMS profiles right out of the box – website, blog, or custom – which makes it easier (and faster) to customize the admin panel to suit your client's needs. In addition to this, White Label CMS lets webmasters assign different access levels to different user roles. This plugin is highly customizable and incredibly easy to use.
AG Custom Admin
AG Custom Admin is an all-in-one solution that enables web developers to customize everything from the admin panel to the login page and admin menu to the admin bar. The standout feature on offer with this plugin is that it supports admin themes to give your client's admin panel a complete makeover.
This plugin has a wide range of customization options for each back-end module. Web developers can tinker with AG Custom Admin's settings to hide menu items, replace the default logo with a custom logo, add custom content to the dashboard, personalize the login page, and much more. AG Custom Admin is a great tool for anyone who wants to completely rebrand their admin panel.
White Label Branding
White Label Branding is a premium plugin that gives web developers full control over their admin panel's branding. It also features configuration options allowing webmasters to decide which user roles are given access to which features with the Role and Capability Manager.
This powerful plugin is a great choice for small businesses that have several contributors – authors, editors, reviewers – accessing their site's back-end. White Label Branding allows webmasters to personalize their admin panel by adding custom logos and hiding selected menu options. Web developers who are creating a WordPress site for a client can create custom dashboard meta-boxes. For $29, this plugin offers great value for money.
Adminimize
The cleverly named Adminimize plugin allows users to hide unnecessary items from the WordPress admin area to simplify it for clients. It makes it easy for webmasters to remove items based on user roles. Users with the Administrator role are permitted to activate or deactivate every part of the menu for a particular user role.
The standout feature on offer with Adminimize is that it supports custom post types which webmasters can configure from the plugin's settings page. It automatically minimizes the admin panel's header to free up some valuable screen real estate. Adminimize also lets users re-order menu items to make it more logical.
Admin Columns
Admin Columns is an admin panel customization plugin for WordPress that lets web developers create additional columns for posts, pages, media, comments, links, and users. The plugin features an intuitive, drag and drop user interface which makes it easy for users to transform their site's list tables.
The plugin allows users to fully control the list tables and manage their columns. It supports featured images, custom fields, EXIF data, and custom taxonomies to give insight into your site's content. In addition to this, the columns can be sorted, filtered, and edited to allow for quick content modification. Admin Columns is a must-have for small businesses that have a blog.
Admin Management Xtended
Admin Management Xtended is a feature-rich plugin that allows web developers to add AJAX-driven options to the admin panel. The purpose of this plugin is to allow webmasters to quickly edit posts and pages without having to open them every time.
Users can add icons to the management panel that support AJAX-driven and CMS-known functions. These functions may include toggling the post's/page's visibility, updating the title, and changing the order of pages without having to open the post/page editor. Admin Management Xtended speeds up many day to day blog-related tasks with its built-in AJAX technology.
Wrapping It Up
If you're setting up a WordPress site for a client who probably won't need most of the default admin panel features it's a good idea to hide them. We covered some of the most popular plugins out there that allow for easy admin panel customization and branding. We hope that you're able to find a plugin on this list that helps you deliver optimal user experience to both your clients and their team members.
Which admin panel customization plugins have you tried? Were you able to create a fully customized admin panel for your clients? We'd love to hear from you so let us know by commenting below!
Featured image by Ingvar Bjork / Shutterstock.com