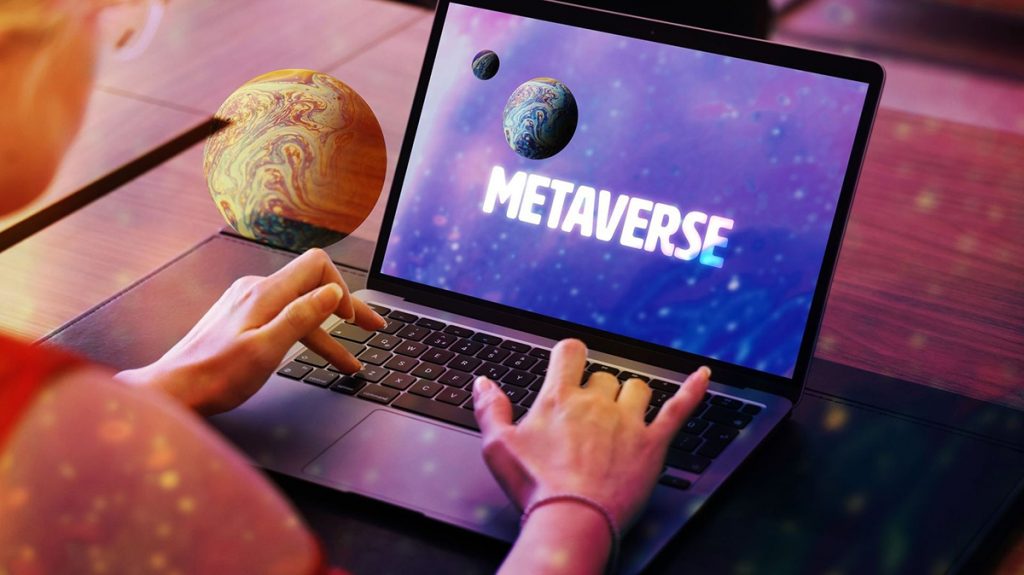 The Metaverse is a hot topic in the tech world; however, it became common knowledge among regular people when Facebook renamed itself "Meta".
The Metaverse is defined as a combination of various virtual worlds—popular ones being the Sandbox, owned by Hong Kong's Animoca Brands; Decentraland; and Roblox.
People use digital avatars to explore these virtual lands, where they can play games, socialize, purchase real estate, browse, go shopping, etc.
The data generated from various digital devices used in the world will be the reason for the next wave of revolution in the tech world.
The Internet of Things will soon establish the stepping stones of the Metaverse world. Many companies have rushed to enter the Metaverse in recent months, according to various resources.
Retail and entertainment brands from Nike, Walmart, Disney, and Warner Music Group have become part of the new world.
According to Metaverse statistics for 2023, Sandbox has already bagged deals from more than 200 brands, companies, and individuals (such as Snoop Dogg).
Along with that, Warner Music, the entertainment giant, is currently planning a concert-focused Metaverse theme park based on the Sandbox platform.
And similarly, Gucci, the luxury brand, is also developing a space on Sandbox to sell their fashion products to the next-generation crowd.
Metaverse Statistics & Makret Size in 2023
We will discuss detailed Metaverse statistics about its growth, market size, companies investing in the Metaverse, future market predictions, etc. But first, here's a quick summary
The Metaverse market size was $47.69 billion in 2020
The Metaverse market size is expected to become $800 billion by 2024
$1 trillion market size predicted for the Metaverse in the future according to JP Morgan
$15 trillion in GDP growth predicted for the AI economy by 2030
$10 billion investment from Facebook for the Metaverse.
$400 billion growth in the Gaming world is expected by 2025.
Epic Games raised $1 Billion for metaverse plans.
Microsoft got a $22 billion contract for Mixed Reality technology
Supersocial raised $5.2 million to make Games on the Roblox platform
Facebook created more than 10,000 jobs based on Metaverse
50,000 individual creators have downloaded Nvidia Omniverse beta version
Metaverse Statistics in 2023: Facts, Markets, and Applications
1. $47.69 Billion Market Size of Metaverse in 2020 Is Expected to Become $800 Billion by 2024
Every technology has two sides, the genuine part, and the overhyped part.
Even though Microsoft announced the purchase of Activision Blizzard for $68+ billion as a step towards the Metaverse, some people still think that the Metaverse is overhyped.
The fact is that the Metaverse environment as a whole is not established by any corporate individual, and likely won't be.
2. $1 Trillion Market Size for Metaverse as Per the Prediction of JP Morgan
JP Morgan became the first bank to set up a Metaverse office space. Everyrealm created a shopping district, "Metajuku" on Decentraland(digital space), where JPMorgan has its lounge.
According to the authorities, the bank will soon start services such as mortgages, credit, rents, etc., through their Metaverse lounge, adding some real-time brand power to the Metaverse statistics.
3. $15.7 Trillion in GDP Growth Predicted for AI Economy by 2030
The consulting company Accenture prepared research stats based on 12 developed economies.
According to the published study, AI will double its annual economic (global) growth rate by 2035.
Another study by PwC expects a 14 percent increase in global GDP, which is equivalent to $15.7 trillion as a result of AI growth in various fields.
According to the Metaverse statistics from Goldman Sachs, the Metaverse market size could evolve up to $12 trillion. And the Grayscale reports expect $1 trillion in annual revenue from Metaverse.
4. $10 Billion Investment from Facebook on Metaverse.
According to Metaverse statistics, Facebook has made a $50 million investment in certain non-profit funding groups targeting Metaverse technologies.
Facebook has confirmed its future plans to concentrate more on Metaverse-related technologies and renamed its social media platform to "Meta."
Mark Zuckerberg has already announced that his company is targeting to achieve more milestones in the Metaverse field over the next 5 years.
The company's VR headsets(Oculus) are created and optimized based on the Metaverse growth expectations.
As we check the Metaverse statistics, currently, no company is near the real Metaverse technology, and experts believe that the changes will be visible only after 10-15 years.
5. More than $400 Billion in Growth in The Gaming World Is Expected by 2025.
With the success of Metaverse, the Gaming industry is going to be one of the most productive in the future.
The market size was $274 billion in 2020, and according to gaming experts, the industry may reach $400+ billion in 2024.
The advertising revenue from in-game sales will increase up to 70 percent of the current market size.
According to the latest Metaverse statistics, the virtual realm can take the entertainment business(live music, films, sports) to $200 billion in 2024.
6. Epic Games Raised $1 Billion for Metaverse Plans
In 2021, Epic Games completed one of its major funding for Metaverse, worth $1 billion. As per the stats, Epic's market size valuation has reached more than $28 billion.
Along with that, Sony has initiated a strategic move by investing $200 million in Epic Games to become close allies.
People can expect a combined contribution from both in the fields of entertainment, art, etc.
7. Microsoft Got a $22 Billion Contract for Mixed Reality Technology
The tech giant Microsoft got a contract from the US army that secured $21.8 billion for 10 years.
According to the requirement stats, Microsoft has agreed to deliver 120,000 AR headsets for US Army.
The design of the AR headset is based on IVAS(Integrated Visual Augmentation System), and the design supports the latest capabilities of AR with HoloLens 2 upgrades.
According to the latest Metaverse statistics, the project aims to empower the soldiers with real-time decision-making information sharing that can help soldiers gain better insights on the battlefield.
Another notable contract between the US Army and Microsoft is the 2018 contract worth $480 million to develop more than 100,000 HoloLens headsets.
Supersocial created games for the Roblox platform, which encouraged users to communicate and collaborate and boosted social interaction through gaming.
Founded by Yonatan Raz-Fridman "Yon" (CEO) and Pedro Romi (CFO), joined by co-founders Luiza Justus (Creative Director) and Tatiana Wlasek (VP Marketing & People Experience), Supersocial is currently concentrating on becoming the Nintendo of the Metaverse by making attractive products.
The company has the vision to enter the futuristic gaming experience through Metaverse. In 2021, Supersocial achieved a $5.2 million seed funding as an entry to Metaverse.
9. Facebook Created More than 10,000 Jobs Based on Metaverse
Along with the name change to Meta, Facebook announced 10,000 jobs in the European market.
The jobs will be filled in the next five years to support the Metaverse environment.
The Facebook spokesperson mentioned that they are focusing on Germany, France, Spain, Italy, Poland, Netherlands, Ireland, etc., for the recruitment.
"Europe is hugely important to Facebook.
From the thousands of employees in the EU to the millions of businesses using our apps and tools every day, Europe is a big part of our success, as Facebook is in the success of European companies and the wider economy," said Nick Clegg, Facebook's head of global affairs, and Javier Olivan, vice president of central products.
10. 50,000 Individual Creators Have Downloaded Nvidia Omniverse Beta Version
Covid-19 has accelerated the growth of VR, AR, MR, AI, IoT, Online Gaming, etc. AR, VR, and MR growth together was worth $30.7 billion during 2021 and can exceed $300 billion by 2024.
In 2025, the AR and VR market in Europe is predicted to reach $20.9 billion. It was merely $2.8 billion in 2021.
Nvidia has crossed Intel in terms of net worth.
According to recent Metaverse statistics, Nvidia has a market cap of more than $500 billion, making it one of the top ten worth companies in the world.
The omniverse technology from Nvidia focuses on digital simulation designing of vehicles, factories, engineering, entertainment, media, manufacturing, building, game development, etc.
Advanced omniverse technology plays an important role in effortlessly handling complicated visual engineering cases.
11. The Metaverse Market Size Is Predicted to Reach as Much as $800 Billion by 2024
According to experts, the Metaverse market was estimated to surpass $800 billion by 2024. The current stats show that it is up to $47billion and progressing.
The Covid-19 pandemic has been a major reason for the Metaverse growth projection since more people started depending upon digital services.
The swift growth of technology and the pandemic situation made Metaverse more promising.
According to the 2020 stats, Metaverse creates larger revenue from North America than other global metaverse market regions.
Investors and tech enthusiasts expect more Metaverse contributions from major corporates globally.
12. More than 12 Million Users Participated in Fortnite Concerts Online
Fortnite, from Epic Games, conducted an online concert featuring Travis Scott in their game avatar, which more than 12 million players attended.
Fortnite was released in 2017, and it gained rapid popularity among gamers.
It is working on creating advanced methods to establish a highly realistic Metaverse experience for its users.
Major Applications of the Metaverse
The Metaverse has plenty of real-life-related applications. We shall point out some of the major applications here.
Education
Metaverse can make things realistic that we learned from classrooms through two-dimensional boards and charts.
The next generation students may feel that they are standing on top of an atom or an erupting volcano!
In advanced education, like medicine or robotics, there are immense possibilities for Metaverse.
For example, medical students can join complicated surgeries occurring in any part of the world. Education can become fun and more interesting with Metaverse.
Real Estate
The current technologies can create a 3D model of your dream house or office, but what if you can see the building in the exact place you wish to make it?
The realistic creation will help you find out the pros and cons of the design before laying a single brick!
Metaverse can help you set up the building with the exact measures calculated.
Virtual Meetings
The Covid-19 pandemic made people sit in front of computer screens to attend office meetings, seminars, and class sessions.
However, meeting people in a virtual world will be a different experience.
Metaverse meetings will create a virtual environment where you can go out with your friend for a cup of coffee and a chat after the meeting!
If the Metaverse applications are properly aligned, no pandemic can stop you from enjoying a dinner date or a movie weekend!
Gaming
Gaming, especially online gaming, will be the top application beneficial from the Metaverse setup.
According to Metaverse statistics, more than 3 billion people play video games. The amount of realistic experience that such games can deliver is unimaginable!
People can really become a part of plenty of their favorite online games with the help of Metaverse, from sitting behind the screens with a joystick.
Game enthusiasts can expect advanced games in the future that allows user to live inside the game and make real-time decisions that can change the course of the climax!
Training
Another most important field that gets most benefited from Metaverse is Army training.
Metaverse can create real-world places with exact dimensions in a secured area where the army can safely familiarize the place.
It helps professionals(firefighters, architects, mining, etc.) learn more about a place where people are stuck due to flood or terrorist attacks, where valuable items need to be collected, etc.
Conclusion
We hope you enjoyed our outlook on the immense potential of the Metaverse and its unpredicted possibilities in the real world.
However, most Metaverse statistics and market size predictions point toward the fact that we are still really in the dark here and we will need 10-15 more years to discover how big the Metaverse will be, plus the advanced Metaverse applications that will be part of our lives.
But we are sure that it is happening. Many corporations have already signed up for conducting various experiments on the new world.
So we can surely expect interesting outcomes in the coming years from the Metaverse.
FAQs
What is the Metaverse?
Meta means complexity, and Verse means space and time. However, it has a further meaning then their combined word meaning.
A shared 3D digital virtual environment that supports almost all the real-world features such as technology, entertainment, media, gaming, etc.
It combines AR, VR, blockchain, online gaming, etc., to create the Meta environment. People and objects can exist in Metaverse, and they can interact with each other.
What Are the Types of Equipment Needed for Metaverse?
As technology advances, there may come more devices that create a far better Meta experience for the user.
In case you are playing Decentraland, Roblox, etc., your smartphone or desktop is more than enough.
However, for social media like Facebook, VR headsets are preferred.
Sources