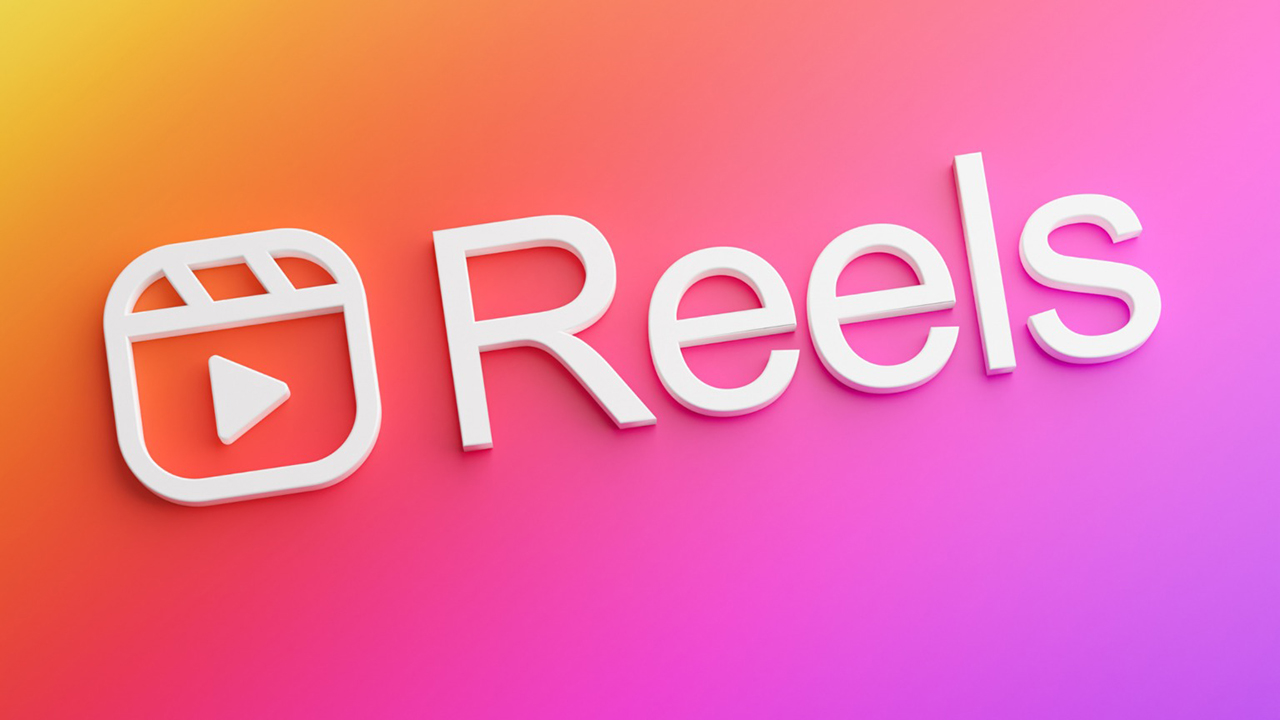 Instagram Reels is a feature on the platform that allows users to create short videos for their audience. We have gathered some fascinating Instagram Reels statistics for you in this article.
Instagram seems to stay on top of the latest trends that work on its platform. Not only does this take some amazing management, it takes effort, planning, and time.
Reels was a well-planned and thought-out feature well before it was launched on the platform.
What is Instagram Reels, how does it work, and what's so interesting about this feature? Here are some jaw-dropping Instagram Reels statistics for 2023.
Key Instagram Reels Statistics 2023
The Instagram Reels feature generates 67% more engagement than standard Instagram videos. 
70% of marketers surveyed said they plan to boost their video content on Instagram.
Brands receive more engagement on Instagram Reels than on TikTok by 387,000 more likes.
9 out of every 10 Instagram users watch videos each week.
Instagram Reels video provides 8% more real estate than TikTok does.
Basic Instagram Reels Facts 2023
Here is where we will share some Instagram Reels statistics we have collected.
1. The IG Reels Feature Generates 67% More Engagements than Standard Instagram Videos.
Through analytics regarding sports agencies like the MLB, NHL, NBA, and NFL, it was discovered that Instagrams Reels are capable of generating more engagements in comparison to the platform's traditional videos.
2. Instagram Is Now Placing Priority on Videos Over Images.
Adam Mosseri, Instagram's director, said that Instagram will not be considered a photo-sharing app only.
The focus now will be on video content. These changes have come due to competing with TikTok.
Likewise, YouTube Shorts are on track to compete with TikTok. By focusing more on video content, Instagram, YouTube and other social platforms feel they will attract younger users.
Even the Facebook app is testing the idea of full-screen videos from accounts that a user isn't following.
3. 70% of Marketers Surveyed Said They Plan to Boost Their Video Content on Instagram.
The survey that was taken of 5,241 marketers, most of whom are working for small companies, claimed they are planning to increase their video activities on the Instagram platform.
Only 15% said they had no plans to do the same.
The Instagram Reels statistics show that this figure is the highest amongst all other social platforms, including TikTok.
Only 19% of the same marketers said they would increase their use of TikTok, with 71% saying that they have no plans to use TikTok.
Marketers claimed to also be on track to use Facebook (66%) and YouTube (69%) video marketing as well.
4. Brands Receive More Engagement on Instagram Reels than On TikTok by 387,000 More Likes.
Instagram Reels statistics show that influencers and celebrities get twice the likes on TikTok than on Reels.
However, brands like the NBA that posted the exact same content on both Instagram Reels and TikTik got more engagement from Reels.
Reels got them 450,000 likes, while TikTok only got them 63,000 likes.
5. Successful Reels Can Get Featured on The Explore Page, Which Is Where 50% of Instagram Users Go to Discover New Things Each Month.
There is always an opportunity to get featured on the Explore page when your Instagram Reels are highly successful.
Getting your Reels successful has much to do with posting them when your followers are online the most.
You also need to have a public profile to post your IG Reels to the Explore page. Anyone who uses Reels can post their videos on the Explore page.
Business Facts and Instagram Reels Statistics 2023
Lest we forget, Instagram is owned by Facebook Inc., now known under the umbrella of Meta.
This company is dedicated to making Instagram Reels the next big deal in the social media realm.
Right now, it may be struggling to compete with TikTok, but with the right strategy and determination, it can be done.
Let's discuss the Instagram Reels business facts and statistics.
6. Instagram Is Battling to Compete with TikTok.
If you'll think back, Instagram Reels was launched just days after the United States government was planning to shut down the use of the Chinese-owned TikTok platform in the country.
However, that ordeal passed and TikTok made it through, only to thrive and get better.
Reels, though it took off originally, is now struggling to keep up the pace in competition with TikTok.
According to sources, TikTok is way ahead of IG Reels in its simplicity and focus. If Reels can manage to simplify its offerings, they may be able to pull it off.
7. Instagram Reels Is Allowing Advertising.
If you haven't already seen them, IG Reels is now allowing and showing ads. This tool was just released recently across the globe.
These ads are 30-second ads that show between clips.
All these ads have the sponsored tag with the advertiser's account name on it.
8. In 2020, Instagram Became the 5th Most Downloaded App on The Planet.
During the second quarter of 2020, Instagram managed to take 5th spot in the world for the most downloaded app. This includes App Store and Google Play.
More Google downloads occurred over App Store downloads.
Other apps that followed included Facebook (Meta), WhatsApp, Messenger, and YouTube.
9. Apple Gets Between 423,000 to 6.7 Million Views per Instagram Reel.
These are the Instagram Reels statistics that show how well Reels is working for brands. Specifically, the top brands in the world like Apple, Nike, Gucci, Porsche, Chanel, etc.
Apple, Nike, and these brands haven't even made the top 17 brands on TikTok.
10. 9 out Of Every 10 Instagram Users Watch Videos Each Week.
Instagram for Business' August 2021 report revealed that 91% of surveyed IG users said they watch videos on the platform at least once each week.
This reach includes Reels, which is already the most popular video source on the platform.
11. 36% of marketers are planning on using Instagram Reels for influencer marketing.
According to 2021 Instagram Reels statistics, 36% of marketers said they plan to add Instagram Reels to their influencer marketing strategy.
Another 83% said they plan to use IG Stories.
This requires collaborating with the right partners where the benefits are equal, or nearly equal between the parties.
Working with an influencer costs marketers and brands money, but they are 90% more likely to get the most from this partnership.
Instagram Reels Ads Statistics 2023
Now that Instagram Reels allows advertising, how is that tool working for businesses?
12. The Male to Female Instagram Reels Audience Is 53.9% to 46.1%.
The male Reels ads audience is slightly larger than the female audience with a difference between 53.9% male and 46.1% female.
Of course, the ad audience is determined by a specific brand's audience.
13. According to Instagram Reels Statistics, the Potential Reach for Instagram Reels Is 675.3 Million Users.
Due to the popularity of Instagram, it makes sense that the ads audience for Reels is over 675 million Instagram users.
As it stands, the app has achieved a total of 1.22 billion users each month. This is significant for marketers and brands.
14. Ads on Instagram Reels Reached 10.9% of The Total Population Aged 13 and Up in 2021.
If you've been on the fence about using IG Reels for your social media marketing strategy, this Instagram Reels statistic should convince you to use Reels.
This has much to do with cross-promoting across social media platforms and how ads perform.
15. Instagram Reels Video Provides 8% More Real Estate than TikTok Does.
This means that by adding more 15-second to 60-second videos to your IG feed, you can create more engagement and show off your uniqueness.
Reels are videos that Instagram prioritizes, so it makes sense to be using this feature.
Instagram Reels User Statistics 2023
Now let's see how Instagram users view Instagram Reels.
16. 87% of Generation Z Says that Tik Tok and Instagram Reels Are Essentially the Same Thing.
Since Gen Z is a generation who has grown up with all this technology and social media, their take on this subject is important to know.
This Instagram Reels statistic shows how one of the main age groups that use Instagram feels about Reels and TikTok.
In this study, the users who were daily or weekly users, said that TikTok isn't that special. This may be why a majority of this generation chooses Instagram over TikTok by 61%.
17. In March 2021, People Spent Longer Watching Instagram Reels Over Other Social Media Short-Form Video Streaming Sessions.
Of the people who viewed Instagram Reels, the session length accounted for 53 minutes on average.
TikTok video sessions lasted 45 minutes on average, Snapchat Spotlight sessions lasted 30 minutes on average, and Triller video sessions lasted an average of 22 minutes.
These Instagram Reels statistics only relate to short-form video platforms.
Instagram Reels' Future
In this section, we will discuss what the future of Instagram Reels may bring.
18. It's Expected that The Instagram Reels Algorithm Will Be More Sophisticated.
If you market on social media, you understand how interesting the algorithms on Instagram are. So, why would you expect anything different for Reels?
All we know right now is that Instagram Reels algorithms offer better screen time to high quality videos and less exposure to lower quality and obviously reused content.
That doesn't mean we know how that works, but it seems to be less sophisticated than TikTok's algorithm that can detect the least of interest to show the proper audience.
If Instagram is planning to compete with TikTok moving forward, they will need to create more advanced algorithms for Reels.
19. Instagram Reels Shopping Experience Will Level up Its Game.
In 2022, it's been predicted that Reels shopping will reach new heights for creators and brands alike.
Already in the past year, Instagram's ecommerce options have been improved with tools like Instagram Shop and Instagram Checkout tabs.
Brands and creators can also tag products in Reels. We can also expect to see the sticker concept come to Reels like it has on Stories.
Product stickers will allow brands to tag products right in the videos, allowing for a streamlined process for checkout.
What is the Instagram Reels Feature?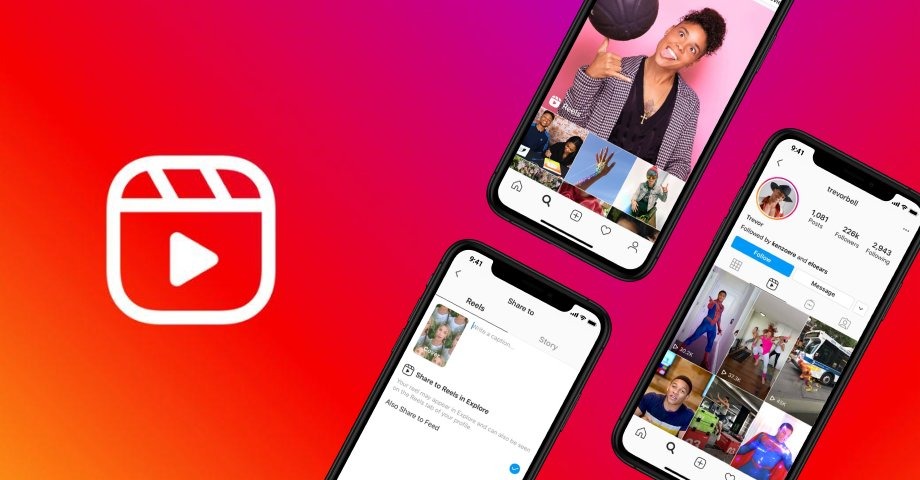 Instagram Reels was released for use in more than 50 countries on August 5, 2020. Even before the globe was using Reels, Brazil had access to this feature under the name Cenas in 2019.
The Reels feature was launched to the entire globe in the midst of the global COVID-19 pandemic. It was imperative that they get this out there to compete with TikTok.
In Brazil, Instagram saw an increase in users of 4.34% with the release of Cenas.
Whether Brazil's version, Cenas, was a trial run or not, it did prove that Reels was worth releasing in 2020.
The biggest spike in growth happened between October and November 2019 when Cenas was launched in Brazil.
Users went up, which meant interest was good enough to release it to the whole world as soon as possible.
In June 2020, Reels was released in Germany and France.
Since the success in Brazil with Cenas was so successful, it was time for Instagram to expand their test audience, which they did.
France and Germany were the next countries to get access to Reels on June 24, 2020. Clearly, it was a huge success and was ready to release to more than 50 countries.
In August 2020, Reels was released in 50 countries. Within a few weeks, the Instagram Reels feature was accessible to people in over 50 countries.
Finally, the world was opened to the world of Instagram Reels.
This new feature became wildly popular just as they expected very quickly. Their idea to compete with TikTok had come to fruition and was successful.
Instagram Reels is one of the platform's newer features. Reels are short-form, user-created videos.
Instagram was watching as TikTok's short-form videos went viral, so they were inspired by that and took action.
Instagram Reels statistics reveal that as of 2021, Reels can be up to 60 seconds in length, which is 30 seconds longer since it was first launched in 2020.
Now, Instagram Reels can be submitted to the Explorer page, so users who click the Explore tab can view them.
Another useful way that people use Reels is to cross-promote their TikTok videos on both social outlets.
That said, you don't need both platforms to succeed. You can just concentrate on Instagram Reels.
This doesn't mean that you should neglect to use Instagram's other features like Stories and other video and image content.
Everything you do boosts your exposure and brings awareness to your business or brand.
How Does Instagram Reels Work?
Reels offers several of its own tools you can use to create exciting and interesting videos.
For instance, you can add sounds and music to your Instagram Reels from its music library. You can go live using Reels if you want to connect with your audience that way.
If you like the Instagram effects features, there are plenty of augmented reality (AR) effects you can access from the gallery.
Some effects are IG-created and some are user-created. Whoever created them, you can use them to record video clips with different effects.
For people who want to take their Reels to the next level, that is make them look professional, you can use the align tool that lines up things from another video clip to maintain consistency for all your following clips.
It makes transitions smoother.
You can use the timer tool to be hands-free when recording your Reels. You get three seconds before recording starts, so make sure you use that time wisely.
Finally, there is a speed tool that allows you to speed up or slow down clips in your video (also audio).
Instagram Reels statistics have shown that many users are making fun and creative videos with this tool.
FAQs
Is There a Difference Between Instagram Reels and Instagram Stories?
There isn't a big difference between IG Reels and IG Stories. There is only a small difference since you can share Reels with all of Instagram as long as your account is public.
Reels also provides a larger choice for editing tools, speed controls, and effects. 
Who Are Instagram's Competitors?
You already know that Instagram Reels was created to compete with TikTok, so there's one competitor.
It may take Reels some time to catch up to TikTok, but it's obvious they will try.
Now that Snapchat has released its own alternative to TikTok, Instagram may already consider them competitors. 
How Many Instagram Users Use Reels?
It's understood that the younger generations are using Instagram Reels, which is obvious by the ads placed in the mix of videos.
Since Instagram Reels is such a new feature, Instagram Reels statistics have yet to release anything regarding the number of users. However, 37% of all US adults use Instagram.
Conclusion
While Instagram Reels has some work to do in order to reach the success that TikTok has accomplished, releasing its new features and tools may start to bring it up to date.
More and more marketers are deciding to use Reels as part of their marketing strategy due to Instagram Reels statistics for 2023 that show a majority of Gen Z users consider Instagram their favorite platform, and that same generation views TikTok and Reels as basically the same thing. 
Instagram is pretty creative, so it could come up with new tech that makes Gen Z realize it's very different, and better than TikTok. We shall see.
As a marketer, you should be using Instagram Reels to promote your products and services.
After all, Instagram has a huge audience that is full of people who are shoppers and ready to buy.
Sources