Starting any blog is easy to do, but remaining consistent and growing it into a profitable and popular website is easier said than done. The first line of advice that any potential blogger is given is along the lines of, "Be passionate about what you do."
If you're passionate about technology, starting a technology can be a great outlet for creating a dialogue around a topic you're deeply passionate for. You can cultivate a tech community, learn new things, and monetize your blog when the time is right.
Pick a Tech Niche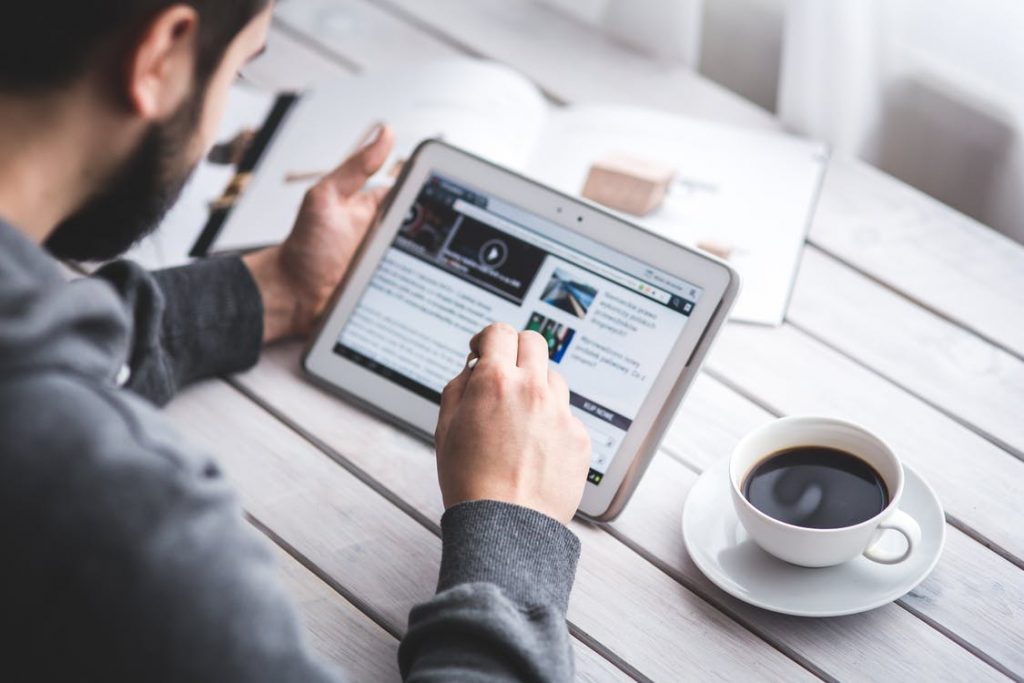 If you want to launch a general tech blog it's important for you to understand that cultivating an audience will be much more difficult. As a new blogger, you'd have to push incredibly original content and in-depth stories consistently in order to compete with major tech blogs like TechCrunch, Wired, Mashable, and Engadget.
To build a community quicker and create more managed focus for your content, pick a niche within the technology umbrella. Your niche might be tech news, where you'd focus on relevant and timely tech-related articles.
Perhaps you'll focus on tech reviews, where you'll review technology platforms like JFrog or Appian. Or perhaps you'll focus on cyber-security, emphasizing the importance of digital safety in today's logged-on economy.
Either way, having a niche is a great way to provide pinpoint precision content and establish thought leadership in your field.
Conduct Competitor Analysis
There are several great reasons to conduct a competitor analysis. For starters, it allows you to gain a better understanding of what similar blogs are doing to succeed. Tools like SEMRush and SpyFu allow you to see exactly how much traffic a website is getting and what keywords they're ranking for.
You'll also be able to see what their traffic sources are. For instance, if you notice that a particular tech blog is getting a lot of traffic from another another blog, you might reach out to that blog and request a guest post.
Competitor analysis can also help you come up with new content ideas so that you don't run out of blogs to post. Think about how you can offer a fresh take on content that's already popular on other websites.
Think About Branding & Design
While branding and design might not be the first thing that comes to mind when it comes to creating a tech blog, these factors have become increasingly important in today's saturated online world.
In order to gain competitive advantage, you need to create a great first impression. Think about your logo, typography, and website design and how each of those elements come together to create a brand.
The overarching goal is to attract them with your branding and design—but retain them with your content.
Focus on Search Engine Optimization
You need to have an effective search engine optimization strategy if you plan on growing your blog. The end goal is to ensure your tech blog will be easily discovered when people search for relevant terms like "cyber security news."
Platforms like WordPress offer plenty of SEO plugins to help you handle your SEO efforts independently, but if you have the budget for it, you can always hire an SEO agency or freelancer.
Begin by conducting keyword research. You can use tools like Google Keyword Planner and Ubersuggest to pull relevant keywords that you may not have thought of.
Keep a running list of the keywords that you can reference whenever you create new blog posts. Remember, each blog should have a primary keyword you're trying to rank for.
Be careful about using a particular keyword too often; Google algorithms recognize keyword stuffing and unnatural language and your site could be heavily penalized or removed from Google altogether if you attempt to manipulate search engine rankings.
Consider Monetization Strategies
Even if it takes a while to earn any money from your blog (which will likely be the case), it helps to start thinking about monetization strategies early on so that it's easier to scale. Common blogging monetization options are affiliate links, e-books, and sponsored posts.
Affiliate links allow you to earn a small commission on products or services that you recommend. After a while, you'll be able to earn a passive income on your affiliate links.
E-books are another popular, passive income strategy. You can curate some of your most popular posts and add original content to create an e-book that you'll see on your blog for a few dollars.
And lastly, you can work with other brands to create sponsored posts and get paid for your partnership.