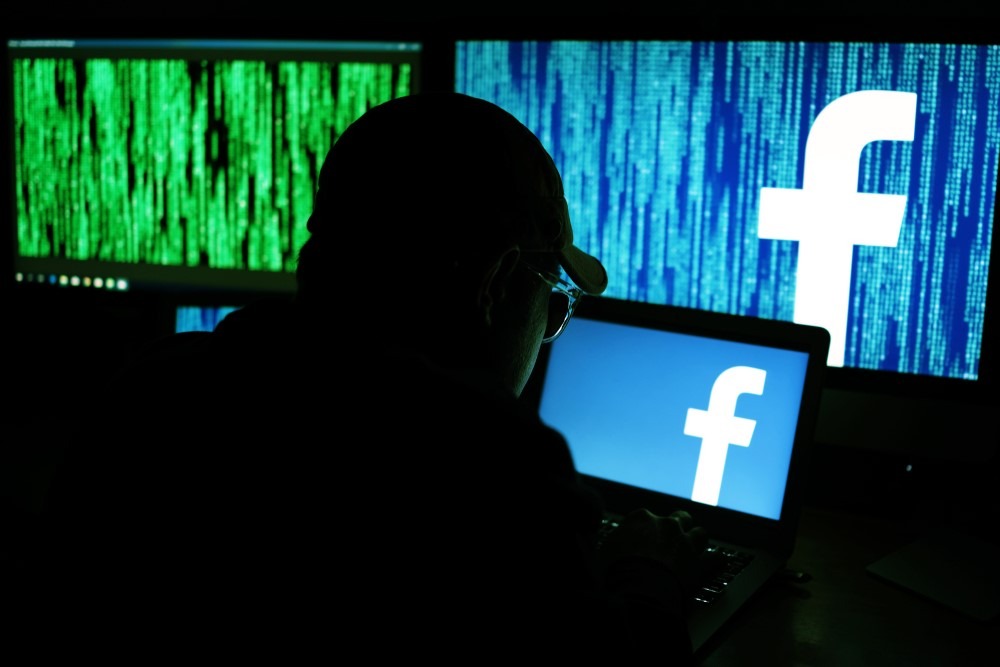 Facebook's popularity has also enabled scammers and predators to thrive on the platform.
Facebook needs no introduction. It has become the biggest social media platform and plays a very important role in our daily lives.
We use the platform for a wide range of things, from marketing to collaborating and from communicating with family and friends to updating about our daily shenanigans.
Regardless, no matter how much Facebook has impacted our lives positively, there's no denying that it can bring harm to us as well.
Cyber security is increasingly becoming a concern that needs to be paid heed to. Hackers are always looking for users to attack and manipulate.
During such times, it is important to protect yourself from unprecedented cyber-attacks that can make your personal information vulnerable.
In this article, we'll cover how to hack Facebook accounts.
Before we get started, however, we should mention that we do not condone hacking for unethical reasons.
If you're someone who is planning to hack Facebook accounts to manipulate user data, you should know that it goes against the security policies of Facebook and it is also morally wrong.
That being said, there are certain times when ethical hacking is necessary. For instance, you could be a concerned parent who wishes to know what their child is doing on the platform.
After all, with so many online predators around, you never know when your child could be in danger. Let's explore such reasons in detail.
Reasons For Hacking Facebook
As mentioned, as long as you are not monitoring someone's Facebook activities for unethical reasons, there could be several reasons for hacking a Facebook user.
Furthermore, the internet is a breeding ground for malicious people, so it can be necessary to monitor the Facebook activities of your loved ones to ensure that they're not getting into any such trouble.
Following are some of the reasons why one could want to hack into someone's Facebook profile.
Concerned parents who just wish to safeguard their children online. Despite how wonderful Facebook is, it is also home to scammers and predators. There are several examples of strangers exploiting underage children on Facebook. For this reason, a lot of parents choose to track the Facebook activities of their kids.
Similarly, Facebook is also home to cheaters who hide their affairs from their significant others. Since the platform is password-protected, it gives them the freedom to continue cheating and hiding it. Many people choose to gain access to Facebook accounts in order to catch their cheating spouse.
Oftentimes, employers or business owners also choose to use hacking tools to Hain access to their employees' Facebook accounts to see if they're working productively or not.
How To Protect Your Facebook Account
In this day and age of rampant social media attacks and security breaches, knowing how to protect one's Facebook account has become very essential.
Listed below are some of the basic ways you can protect your Facebook account and prevent it from getting hacked by unknown parties or dangerous people.
Create a strong password: Having a strong password to your account is one of the most essential and fundamental ways to secure any social media account. If you don't want your Facebook account to get hacked, create a long and difficult password that will be hard for others to figure out. Use number combinations and symbols to make it more unpredictable. Try to aim for at least a 10-character password.
Change password frequently: Setting a difficult password only once will not work. If you want your account to be better protected, you have to change your password often in order or throw off hackers.
Never share a password with anyone: Only share your password with your trusted ones if you have to but never share your password with unknown parties. Moreover, try not to give away your password through DMs because it can be easily tracked.
Sign in using trusted devices: Never log in from devices that are not your own. Such devices can save your Facebook credentials and the owner can then have access to your account. Never use the "remember password" feature on unknown devices. If you think you have done that, immediately change your password.
Enable two-factor authentication: EnablIng 2FA has become a standard procedure in every social media platform. It acts as an extra layer of security. Whenever someone is trying to log in to your account from a different account, they'll have to enter a security code. This way you'll be able to know if someone's trying to hack your Facebook account.
Always log in from the genuine website: www.facebook.com is the only official website from which you should log in. Never log in from websites with suspicious links such as face.com or facebook1.com. These could be fishing websites that will steal your data.
Don't click on unknown links: Got a suspicious link on your Facebook account from an unknown person? Don't click on it! This tip might seem like a no-brainer but a lot of people often get swayed and end up clicking suspicious links that redirect them to websites that can steal their personal information.
Scan for malware: Install highly-rated antivirus software that can track your system to see if there is any malware. These viruses can track your personal details and exploit them.
Make your account private: Unless you need to keep your Facebook account public for personal or business reasons, it is recommended that you keep your account private. This way, strangers will not have access to your information on the platform. However, if you don't want to make your account private, you can just change your audience to Friends or Friends of friends.
Log out frequently: Even if it is your own device, it is suggested that you log out from your account frequently. It could be that someone has access to your device and if your account is logged in, they'll have access to your Facebook as well.
How to Hack Facebook Accounts in 2023
Now that we have covered the basics of why someone might hack another person's Facebook profile and how you can protect your account better, let's get into the top hacking tools that you can use to gain access to someone's Facebook account.
Are you looking for a hacker tool that can help you to gain access to a Facebook profile without much technical knowledge? xMobi is just what you need.
With a success rate of 99%, the tool promises to help you with your tracking endeavors in case you need to keep an eye on someone.
xMobi can help you to monitor your children's Facebook profiles or maybe your partner's if you're suspicious that they're cheating on you.
However, in order for the tool to work, you have to know the username or e-mail ID so that xMobi can do the rest.
They put out a lot of effort to develop features that will truly help their customers and have a stellar reputation within the industry.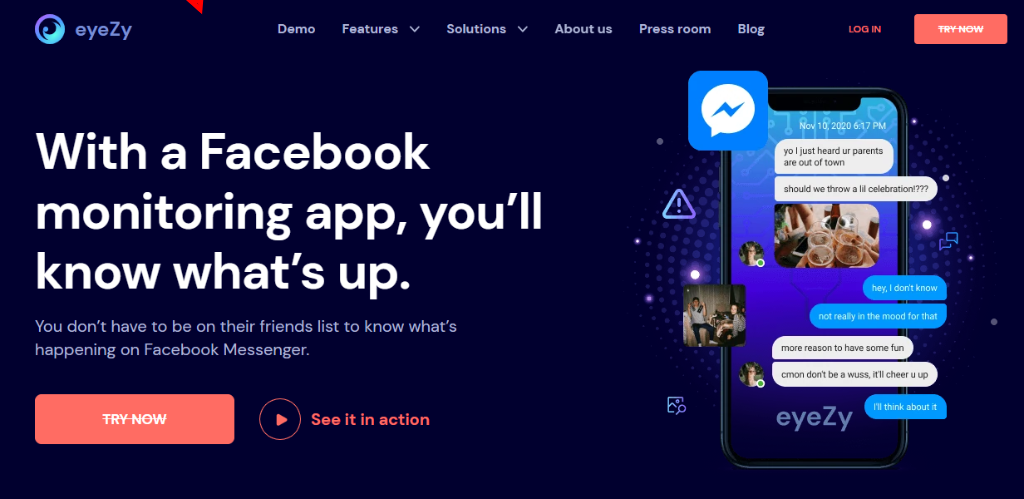 Do you feel lazy to do all the manual work to get inside someone's Facebook account but still want to keep an eye on them?
Use a feature-rich monitoring and tracking tool like eyeZy.
Much like the other two hacking apps mentioned, eyeZy is also keen on delivering its features to worried parents attempting to protect their children from the harsh realities of the internet. 
With a sleek and clean interface, eyeZy uses all the current technology to help parents know what their children are up to.
It's a tool made for today's hyper-connected youth and is made to integrate easily with contemporary social media applications such as Instagram and Snapchat.
eyeZy's objective is to safeguard children by providing parents with an easy-to-use, extremely effective solution.
The eyeZy technology is always being improved so that you always have a software that is prepared for what comes next.
3. uMobix
Similar to xMobi, uMobix is yet another stellar application that is tailor-made for parents who are worried about their children spending too much time on the internet.
They claim to be among the best Facebook trackers available for modern parents, enabling you to keep a close eye on everything that's going on in the targeted device used by your kids.
The app can do more than simply help you get inside the Facebook account of your child.
Children today use their cell devices to use a bunch of different applications and websites.
You never know how dangerous they can be, which is why uMobix has features that allow parents to conduct thorough monitoring over all the aspects of the target device including who they're calling, texting, and so on.
4. Cocospy
The cocospy app is primarily marketed towards parents and employers but if you want to use it to spy on your spouse, do not shy away because the app has some outstanding features that can help track anyone's activities with little to no technical skills.
The best part of using the app is that it works in stealth mode which means that you'll be invisible when you track someone's activities.
Other than helping you to hack Facebook, Twitter and TikTok, Cocospy has several other features that deserve a mention.
For starters, it helps you to track call logs and contacts.
On top of that, it has a geo-fence feature that allows you to monitor the whereabouts of the target.
With cocospy, you can also have access to the photos and videos and browser history on the target phone. Give the app a try and you won't be disappointed.
5. mSpy
mSpy is yet another tracking tool that can help you hack into Facebook and see what your children or spouse is doing.
Similar to Cocospy, it works in invisible mode, which means that the target person will have no clue that they're being monitored.
The app understands that the internet is full of online predators and inappropriate content and pledges to protect your children from it.
Apart from Facebook tracking, the software has a slew of other features that you must be aware of.
The tool allows you to read messages, track calls, track location, track social media platforms, view photos, and videos, and more on the target phone.
With regard to its compatibility, the app is supported on both Android and iOS. Moreover, they have excellent customer service that is available 24×7 in various languages.
6. Hoverwatch
Are you looking for an affordable spying app that can help you monitor your children?
Try out Hoverwatch!
Just like the name suggests, using this tool, you can watch over the online activities of your children and know if they're associating themselves with bad company.
Getting started with the tool is fairly simple.
All you need to do is enter your email ID and password, install the application and start monitoring stealthily.
Facebook is not the only place where your children can get in trouble and Hoverwatch understands that.
That is why, the software does more including allowing you to track calls and contacts, messages, geo-tagging, and so on.
The app is available on both iPhones and Android devices and has an excellent interface for easy surfing.
Other Apps That Deserve A Mention
Other than the above-mentioned apps, here are some more apps that can help you hack into Facebook accounts.
1. MobiStealth
If the name of the app doesn't clear it up for you, MobiStealth is an amazing Facebook tracker that helps you stealthily hack into mobile phones.
You can also conduct SMS and call monitoring and see where your target person is at all times.
The app is widely used by several parents along with businesses to keep an eye on their employees.
2. SpyBubble
SpyBubble is a monitoring tool that is incredibly simple to use and equally simpler to download on the target device.
Parents can use SpyBubble to track the Facebook activities of their kids but that is not all the app does.
The tool boasts several other features as well such as GPS tracking, remote camera access, screenshot capture, and call recording.
3. XNSpy
Are you looking for a do-it-all app that does more than simply track Facebook on the target phone? Then, XNSpy is just what you need.
The app tracks all Facebook messages and even allows screen recording.
Moreover, you can activate keyword-based alerts within the app which means whenever that particular word is typed out, you'll be notified.
This makes your job easier as a parent to keep an eye on your children.
4. Spyic
Spyic is yet another user-friendly application that helps employees, parents, and spouses to keep an eye on their targets.
The best part is that if you use an iOS device, you won't need physical access to the target phone to hack into Facebook since it can be installed via iCloud.
Furthermore, the app tracks all messages and marks them with timestamps for the convenience of the one doing the tracking. Give the app a try!
5. Spyera
Spyera is another app that has a Facebook tracking feature. You can discreetly monitor all Facebook messaging activities on the target phone.
What sets this tool apart is its capability of recording Facebook voice calls and video calls. The app is easy to use and is supported on both Android and iPhone.
Additionally, the app also tracks other social media platforms like WhatsApp, Instagram, and Snapchat.
The app has easy installation and a user-friendly web panel. Moreover, the tool is supported across several platforms like Android, iOS, Windows PC, and Mac OS.
6. iKeyMonitor
iKeyMonitor is a phenomenal app that tracks all the activities on Facebook by the target user.
The dashboard of the software is striking and instantly draws attention to crucial information. You can track messages, multimedia, calls, and so on.
The great thing about the app is that it gives a detailed overview of all the Facebook activities which means you don't have to constantly spy and just check later when you have time.
The good news is that there is a free version available, which means you can try out the app and see if you like it before you purchase it.
Of course, the premium plan offers a slew of other helpful features that you might need if you need to conduct thorough monitoring.
7. FlexiSpy
Last but not the least, FlexiSpy is another social media tracker that lets you monitor the Facebook activities of your target.
It has a secure online dashboard where all activities are stored so that you can access them later as you please. It also lets you monitor photos, tags, posts, and video clips.
The app also lets users search for keywords in the messages which makes tracking much easier.
On top of that, there is also GPS tracking which means you'll get to know the whereabouts of your target person at all times.
The app is supported on Android, iOS, and Windows PC.
Other Ways Of Hacking Facebook Accounts
When it comes to hacking Facebook accounts, spy apps are one of the best and safest ways to get access to someone's Facebook profile without getting caught.
However, for users who only want to do it once, such apps can be time-consuming and overwhelming.
In such cases, there are a few easier ways you can get inside someone's Facebook account.
We'll discuss a few of those in the following section.
Password Guessing
This is perhaps one of the easiest ways of gaining access to someone's profile because you don't need any technical knowledge at all.
Password guessing can be a bit tricky if you don't know the target personally but if it's someone close to you, guessing their Facebook password can be easier than you think.
Before you get started, however, make sure that you have the right email address or phone number that they use to enter their profile.
Once you know the email address or phone number associated with their account, all you need to do is guess their password correctly.
However, it is important to remember that even though this trick is very handy since it doesn't require much technical knowledge, it might not work if you don't know the target closely.
You will only get a few tries to crack the password before Facebook notifies its user saying someone is trying to enter their account.
Below, we have discussed a few pointers that can help you guess someone's Facebook password correctly.
You should start with common passwords. Is the target person your husband or your wife? Do they not use strong passwords to shield their Facebook accounts? If you think that the person whose Facebook you're trying to enter is not that mindful of the safety of their account, it could be that they use a common password. If you want to take a jab at guessing someone's password correctly, use examples like iloveyou, 123456, password, and 123123. These passwords are more common than you think.
Use number combinations in the password. It could be that you're sure about the password of the target person; maybe you overheard them saying it to someone but you still cannot use the same password to gain access to their Facebook profile. In such cases, try using numbers at the end of the password. Use 1 or 2 or 123 because these are pretty common.
If using number combinations doesn't work, it could be that the target uses a capital letter in their password. If you believe so, then make the first letter in the password capital and see if it works.
If you know the target person very well, think about what they like and what they could use as their passwords. Try out associated dates, birthdays, and special phrases that might be meaningful to them. If it's your spouse's account you're trying to hack, maybe try using your marriage anniversary or some other element that could bear some meaning.
Sometimes Facebook users set up hints for passwords so that they can easily remember them in case they forget them in the future. If the target person has a hint set up, use that and you may be able to get inside their profile.
Forgot Your Password
If manually guessing passwords seems like too much work, the good news is that there is another way you can get around cracking someone's password and that is by using the Forgot Password option provided by Facebook.
Follow the steps below to reset someone's password on Facebook.
Before you start with the process, you must know the correct email address or phone number associated with their account.
Go to facebook.com and enter the email ID or contact number that the target person uses.
Next, click on Forgot password under the password box. You'll come across a pop-up box where you'll need to take further action.
Then, Facebook will demand the recovery email address so that they can send you the link for password resetting. However, chances are that you don't have access to that email ID. In such a case, tap on "No longer have access to these".
After that, you need to provide an alternative email ID. Don't give your email ID, instead make a fake one and give that so that you can get the password reset link.
Facebook will then ask you several questions to authenticate that you're indeed the owner of the account you're trying to enter. If the target person is close to you, answering those questions can be easy.
If you answer all the questions correctly, Facebook will send you the link for password reset on the alternative email ID, and from there, you can create a new password and get inside the account of the target person.
Cookies To Hack Facebook
Apart from spying apps and manual hacking, there are other ways you can get inside someone's Facebook account and that is through cookies.
Remember that you need to possess a bit of technical knowledge to use this workaround.
If you don't know what cookies are, they are small pieces of text that are sent to your browser by a website you visit.
These texts help the website remember data about your visit so that they can make the experience easier the next time you visit.
They remember your preferences and how you like to surf the particular website. However, cookies can also be a great way to hack into social media platforms.
Are you using the same WiFi network as the target person? Voila! That is your key to hacking their account.
You have to clone the person's password and trick Facebook into thinking that the browser is already validated.
In order to avoid raising any red flags, you will just go into their profile and pick up where they left off.
Phishing
Another popular method used by hackers to access Facebook accounts is phishing. Phishing is the act of sending fake messages that appear to come from a trustworthy source.
With this, hackers email the victim a false page, and when they provide their login details, they immediately succeed in their attempt to hack into their Facebook account.
If you want to use phishing, you need to have some technical knowledge before you can go ahead with it.
In order to do it successfully, you have to employ social engineering skills too since it can make it more convincing.
Reach out to your target person saying that their account is in danger and you need their login credentials to help them save the account.
Send them the phishing page created by you which will help you get the credentials once the target enters it.
Using Keylogging Software
In order to use this method, you need to have direct access to the target phone where you'll have to install a keylogger.
These tools record all keyboard activities on the target device, which means if the target logs in to their Facebook account, you can get access to it by tracking their keyboard inputs.
Keyloggers are easy to use but here's a guide:
Choose a Keylogging Software that is safe and reputable and has all the necessary features you need.
Install and activate the app on the device you wish to track.
You can then get into the software's control panel and see the saved passwords of the target person.
Even though there are many free keyloggers available online, we caution against using any.
Free applications are unreliable and can damage your device or someone else's.
Be prepared to spend at least a few dollars on a reputable application if you wish to properly monitor someone's Facebook activity.
FAQs
What Is the Need of Hacking Facebook Accounts?
We have already discussed the reasons why someone might want to hack a Facebook account.
However, use such tricks to hack into accounts of people you know and care about.
Never hack for unethical or illegal reasons, unless you want to come under the radar of cyber law. 
If you're a concerned parent, a suspicious spouse worried about infidelity or a determined employer who wishes to monitor the productivity of his employees, hacking into Facebook accounts can be necessary and ethical.
For your convenience, use spy apps so that you don't have to manually get access to someone's device since the apps will do it for you.
Are Free Spy Apps Any Good?
Free spy apps are only good in terms of their price, which is zero. When it comes to the rest of the features, they're questionable.
It should go without saying that hacking someone's Facebook takes skill, therefore you'll need exceptional software to pull it off.
And the best software demand for you to shell some money out. 
But, that is not a bad thing. You must protect your social media accounts as much as you can and go for a legitimate spying app with a subscription plan ensures your account's safety.
On the other hand, free spy apps have very weak security and often steal user data to keep running.
The "free" factor is surely tempting but it is not worth putting your personal information at risk.
Is It Legal to Hack Facebook Accounts?
The legality of hacking Facebook accounts depends on the purpose behind it.
If you're a concerned person who just wishes to know what the target person is up to on their profile, then it's definitely not illegal.
However, if you hack into the account of a stranger and use their personal information to your own benefit, it is considered illegal.
Will the Target Person Know if I Hack Their Facebook Account?
Not necessarily. If you're trying to guess their password and tried several times, Facebook might send them a notification.
However, if you use a spy app to monitor someone's Facebook activities, they won't be notified about it because the majority of the spying apps work in stealth mode.
Final Thoughts
Mobile phone spy applications can be quite helpful for both companies who wish to safeguard their interests and parents who wish to shield their kids from the unpleasant things the online world can expose them to.
Only for these purposes are such applications acceptable for use.
Relationships can be ruined by any other use or worse… you could end up in jail. Decide on your motivations carefully.
We recommend you to try xMobi for a sophisticated spying experience. You can also go for mSpy if you want a more minimalist user experience, such as for parental concerns.