Instagram is one of the most mobile devices-friendly and easy-to-use social media platforms.
Have you experienced finding a photo or video exciting and wanting to share it with your friends or family?
Or a new friend cannot locate your private Instagram account, but you cannot figure out where to get or how to acquire the URL?
Fret not! In this article, we will provide you with easy-to-follow steps on how to get Instagram link.
How to Get the Instagram Link to a Photo or Video
There are two ways how to get Instagram link, depending on which device one is using.
Follow our guide below for both web and Android/iOS users.
From the Web Browser
Open your preferred web browser.
On the address bar, type and go to https://www.instagram.com/ or type instagram.com/username to log in to your account.
Click the photo or video post you want to share or save
Click the address bar or URL bar to highlight the link at the top of the browser and copy the link.
Using Your Android and iOS Devices
Tap the three-dotted button located above the post.
Select Link.
It is essential to know that the picture or video will appear on other social media using Instagram if the permalink is active.
Also, understand that it is not always visible on Instagram if the account is private and are unapproved followers.
Getting a Personal Instagram URL
Each platform user has its own unique associated URL that contains its own username. The procedure is not as complicated as one might think.
From the Web Browser
Log in to your Instagram profile account.
Open your personal profile by clicking on your username in the upper-right corner of the webpage.
Your Instagram profile URL is located at the browser's address bar on top of the page. An example, if the person's username is johnsmith, the Instagram URL will be http://www.instagram.com/johnsmithClick the link and copy.
Using Android and iOS Devices
Open the Instagram application on your device's home screen.
Log in to your account.
Tap your profile photo in the lower-right corner of the bottom menu bar to open your profile.
Take note of your Instagram username found on top of the page or screen.
Add your username after Instagram's website address, separated by a slash. If the username is johnsmith, the Instagram profile URL is http://www.instagram.com/johnsmith.
Sharing Content from Instagram to Other Social Media Platforms
Posting content and sharing across multiple social media platforms is another feature that levels up the user experience by eliminating tedious manually posting to each social network account.
You simply need to adjust or set up your settings to synchronize posting abilities to multiple social networks.
To adjust the settings:
Open your Instagram profile and tap the More or three-lines button.
Click Settings.
Select Accounts and choose the Sharing to Other Apps option.
Tap the social media network you want to connect to.
Log in and link the accounts.
How to Change Instagram URL?
Two components make up an Instagram account URL. The first is Instagram's website address, and the second is the profile's username.
They were duly separated by a slash. A username is a distinguishing element in an Instagram account URL, so it can only be done by changing one's username.
These steps will assist you in amending the changes you need.
Step 1: Tap and open the Instagram application on the device's home screen.
Step 2: Login your account.
Step 3: A menu bar is at the bottom right corner of the screen. Tap your profile picture icon to open and display your own account.
Step 4: Tap the "Edit Profile" icon below the profile picture.
Step 5: It will show the current username and display the account's name. Modify the required changes to the username, and to confirm the changes, tap the blue check icon at the top right of the screen.
These easy steps automatically change and update your URL. Always remember the distinguishing element in an Instagram URL is the username.
Instagram Accounts and their Use for Digital Advertising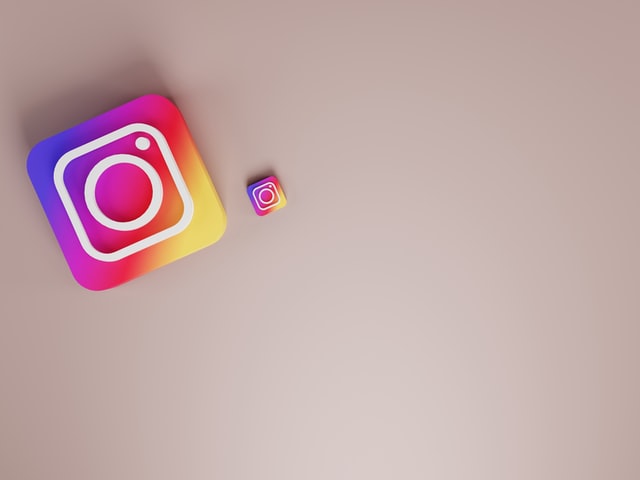 Credits: unsplash.com
There is no denying the platform's popularity as it was ranked as the 4th most used social media worldwide.
According to Ghost Data Report, it has one billion active users monthly.
The users utilize the app to post photos and videos, share content, like, comment, and/or message fellow users.
Since Instagram's sharing ability has become a significant player in developing the "influencer" economy.
People earn monetary benefits based on the size of their audiences or "followers."
Linking is Critical for Advertisement
Brands and businesses take advantage of one's Instagram popularity by paying influencers to promote the brand on their Instagram profiles hoping to reach more audiences.
The amount paid per post depends on how many followers an influencer has.
For example, an influencer with 10,000 or fewer followers is paid about $88/post, while influencers with an audience of 250,000 to 500,000 get paid around $670 per post.
On many occasions, business owners specifically instruct influencers to put a link of their products to their Instagram stories to redirect customers directly to their product page.
This way, buyers can easily browse through their catalogs and make a purchase.
Conclusion
An Instagram link is one of many things–it can seal one's identity on the app and also help in marketing products and services.
Putting a link that automatically redirects a user to a product encourages faster and higher sales.
Have you enjoyed our article on how to get Instagram link?
You may also want to visit this link to buy Instagram followers and see your follower count increase with real Instagram users in an instant.