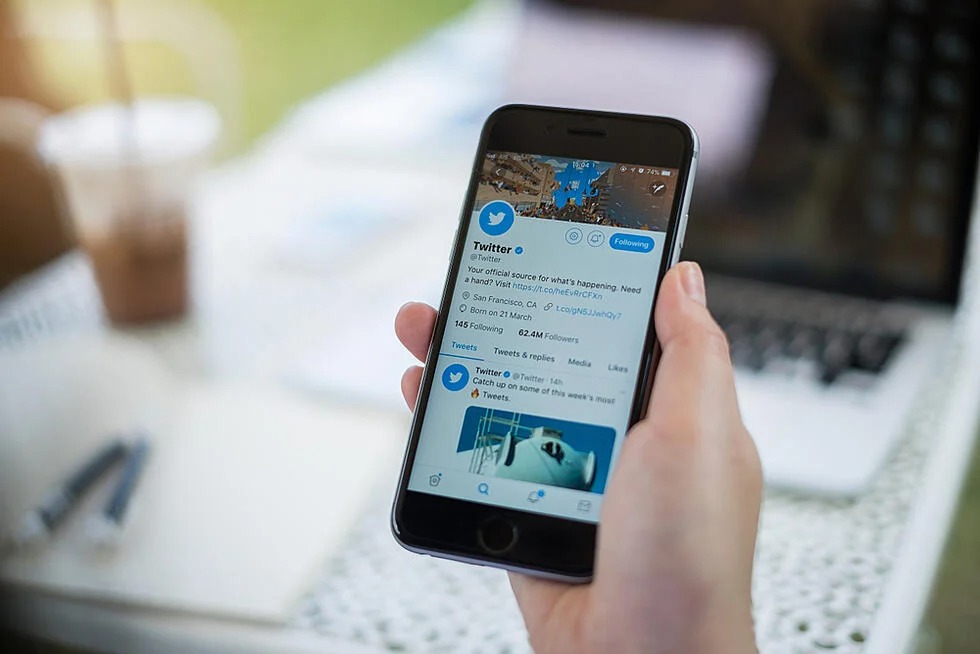 Some tweets never make it to the feed and these are what we call today as 'drafts.' They are a collection of unsent tweets which users sometimes keep for later posting or as reminders of past and future activities.
The best thing about drafting is it double-functions as a 'notes' app, where other people have no access to these files except for yourself. 
Follow our guide on how to fund drafts on Twitter when using a web browser or mobile app.
Continue reading to learn other interesting facts about Twitter drafting. But before that, you may want to check this link to buy real Twitter followers in an instant.
How to Find Drafts on Twitter Using the App
The draft section is a home for unfinished and unsent tweets that are kept hidden in a folder instead of posting them for public view.
There are two distinct ways to access them which will depend on the kind of device you are using.
Below is how to find drafts on Twitter when using the mobile application:
Step 1: Open the Twitter app and go to your homepage
Step 2: Tap and hold the new tweet icon and this will open three options to choose from: insert an image, insert a GIF, and access the draft folder.
Step 3: Click the feather icon to open drafts.
Step 4: Scan through your draft list. If you want to edit any of the items on the draft, tap 'edit' and make amendments accordingly.
Step 5: Tap 'tweet' to post or exit or cancel if you want to leave it in the draft section
How to Create and Find Drafts of Twitter Using Web Browser
Finding drafts on Twitter using a web browser is also easy, but it is a little different compared to when using the mobile app.
To do this, follow the steps below:
Step 1: Go to your Twitter homepage
Step 2: On the leftmost corner of your page, click the 'Tweet' button
Step 3: Type your tweet and insert images if you like
Step 4: Close the tweet by clicking the 'x' button on the upper left part of the screen. A prompt asking if you want to save the tweet for later will pop up
Step 5: Click 'save' to list it on the draft
To access drafts using a web browser:
Step 1: Click the same 'Tweet' button found at the leftmost corner of your homepage
Step 2: Click 'unsent tweets' found at the top side part
Step 3: Scan through your list of drafts or scheduled posts. If you want to make an edit to an unpublished tweet, just tap and edit.
How to Delete Drafts on Twitter
For some of us, the reason why we want to access our drafts is to delete some items listed that have already been fulfilled, accomplished, or insignificant.
This will help narrow down the number of drafts we have to make it easier to get around it. 
To Delete Drafts on Twitter, Check out Our Guide Here:
Step 1: Follow the same steps listed above on how to access Twitter's draft section
Step 2: When using the web browser, click the edit option and check the drafts you want to delete. Click select all to delete them all in one click.
When using the Twitter app, tap and hold every draft which will show a bubble in every item. Tick the bubble you want to delete individually or all at once.
Step 3: Click 'delete' and your draft/s have been deleted.
What is a Twitter Draft?
In simple terms, a draft on Twitter is an unsent tweet that had not made it to the homepage–at least, not yet.
In practical application, a draft is a Twitter composition that has not yet achieved the full-fledged status of a tweet. 
What is a Scheduled Tweet?
There is another type of unpublished tweet called a scheduled tweet.
Although both are technically considered drafts, the latter already has a set date and time at when it will be published as a tweet.  
Twitter ads allow businesses and users to schedule both organic and promoted tweets within an ads account up to a year in advance.
They can also add them to either new or existing campaigns. 
A scheduled tweet is a time saver and is a great alternative compared to manual tweets.
It is beneficial, particularly for people with busy schedules who could not attend to their Twitter accounts regularly but want to maintain a strong presence on the platform.
This is commonly used by marketers to schedule their postings ahead and ensure that days are regularly filled with content, even during weekends, holidays, and other busy times. 
How to Schedule a Tweet?
Planning to make a scheduled tweet? Follow the steps below.
1. Log in to ads.twitter.com
2. Go to the 'creatives' section and click the 'tweets' tab
3. Upon clicking the new tweet feature found at the top right corner of the screen, you will be redirected to the 'tweet composer' tab.
This is where you compose the content of your scheduled tweet, consider adding images and hashtags for higher engagement.
4. Choose between 'promoted only' or not. Selecting the former will deliver the tweet to the users selected under your Promoted Ads campaign.
Meanwhile, unselecting the 'promoted only' option will post the tweet as usual, as an organic tweet.
5. Select the drop-down menu and choose 'schedule.' From here, select the date and time Twitter is intended to automatically post the tweet for you.
The tweet will remain hidden until the set schedule comes.
Conclusion
Some tweets are hidden from the public view–these are called drafts. They become full-fledged tweets once the user decides to publish it finally.
Twitter's draft section is highly functional for people with busy schedules and unpredictable productivity patterns. 
We hope you enjoyed reading our article on how to find drafts on Twitter.
Make sure to check this section often to find relevant ideas you have in the past which could help you at present.
Similarly, reviewing it will also help in identifying which ones deserve to be deleted for good.