Have you ever tried to change the username of your WordPress profile, just to figure out that it actually can't be changed? If this is the case, then you need to read this article.
In it, we will talk about three different ways that you can change your WordPress username.
Create a New User and Delete the Old One
As far as we can tell, the easiest approach to adjusting your WordPress username is to create a new user completely and use your desired username to do so.
The only thing about this is that you will need to use a different email address than the one you used to create the old profile.
Once you've done this, you will need to log out and then log in with your new user account that you have just created. Find the 'users' section and select delete your old username.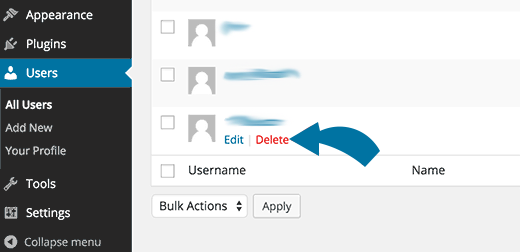 When you go to get rid of your old profile, WordPress will ask you what you want to do with the content associated with it. Make sure that you select 'attribute all content to'.
Once you've done this, you can choose the new user as the profile you want to attribute your content to, and then select 'confirm deletion' to get rid of the old user account completely.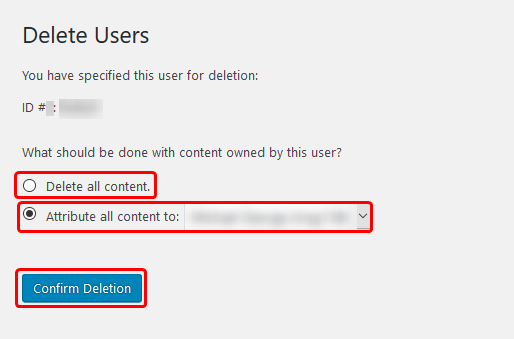 That's all you have to do to successfully change your WordPress username. You can also change the email address of the new user so that you can use your old email address that used to be associated with your old profile.
Change Username by Using a Plugin
Another easy method for changing your WordPress username is to use a plugin.
If you are someone who doesn't like the idea of having to install a plugin for every single action you take on your WordPress website, then know that you can securely get rid of the plugin once you have changed your WordPress username.
The first thing that you will need to do is install and start using the 'username changer' plugin. Once you have done this, go to the 'username changer' page of the plugin.
Locate the username that you want to change, and then enter your new one. Select the 'save changes' button and you are all done.
Change Your Username for WordPress Using phpMyAdmin
The last method that we will talk about is a little bit complex because it requires you to make direct changes to your WordPress database.
Generally speaking, we don't recommend users make direct changes to their database on WordPress. However, there are special circumstances where you haven't got a choice.
Say, for example, you have forgotten your WordPress email address and username, and you will not be able to change your username through the admin dashboard.
Through this last method, you can not only find your username, but you will also be able to change it. The first thing that you need to do is log in to your cPanel. Scroll down until you find the databases section and then select 'phpMyAdmin'.
You will need to choose the database that your blog is being hosted in.
You will then see your 'WordPress database' tables. WordPress database tables use 'wp' as a prefix before the name of each table. However, there is a chance that you have been using another prefix, depending on your customer settings.
Select the 'wp_users' table on the left-hand side. The select 'edit' on the username that you want to change.
Then, you can alter the user_login value to whatever you would like it to be. Select the 'go' button and that's it, you're done.
We hope that this article was simple and straightforward and that it helped you learn more about how you can change your WordPress username without too much trouble.
At the end of the day, WordPress is a platform for creating and developing websites that is changing all the time, so that it makes sense that over the course of working with them for many years, there will be times that you will want to change your usernames.
As you can see, there are a few options, which can fit in with your personal preferences.
We also recommend that you don't stick with the default username that WordPress will give you when you first sign up with them, which is 'admin'.
It is far too common, and it is the first username that hackers try when they are attempting to infiltrate your profile. Good luck!