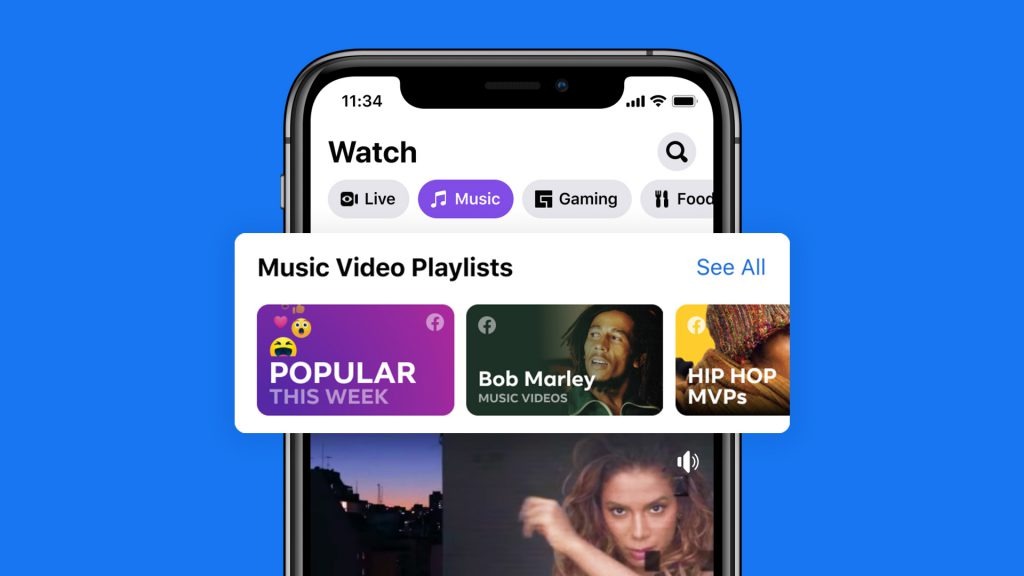 So, you want to know how to add music to your Facebook profile?
Facebook is the most prominent social media platform in the world.
Billions of people use the remarkable features of the platform to socialize, play games, express themselves, and promote businesses.
But if you look at the big picture of how the social media giant has shaped the face of the world with its revolutionary technology, you'll find the basic features make the most impact.
The ability to share a photo or a video of you explaining why a particular product is genuine and the opportunity to comment, like, share on the posts of millions, makes Facebook an absolute treat.
The abundance of features available to people is one of many reasons the competition on the platform has increased over the years.
Everyone wants to stand out to attract audiences to either their page, profile or marketplace.
Now, Facebook has evolved to become an all-in-one platform offering a plethora of services in distinct niches.
To keep the users engaged and grow as a platform, the company is positive about adding exciting features to make the entire using experience sublime.
Amidst many features, one feature that has genuinely resonated with the people is the ability to add music to your profile.
Now, there are tremendous advantages of doing so including offering a unique experience to the audiences.
So, how to add music to your Facebook profile?
In this article, we'll discuss how to add music to Facebook your profile and highlight some solutions to common issues faced while doing so.
How to Add Music to Your Facebook Profile on Your Phone
Smartphones have become the new-reality of the modern day. There are more chances of you running into people carrying smartphones than books.
People access social media through their smartphones and hence, it's fair to know how to add music to the Facebook Profile on your phone. 
Note: You can only use this feature on a smartphone or tablet.
Navigate to your Facebook page and log-in.
Click on the Music tab on your profile page.
Find the song you want and click on the three-dotted option.
Tap on "Pin to Profile."
You can check by refreshing the website.
How to Remove Music from Your Facebook Profile
We might as well discuss how to remove music from the Facebook profile. It's a simple process. Follow the steps below:
Navigate to your Facebook Profile page and tap on the music icon.
Now, tap on the hamburger icon next to the song on your profile.
Click on "Delete song from profile."
That's it. This is how you can remove music from your Facebook Profile.
What if You Can't Add Music to Your Facebook Profile?
Well, you might stumble across many issues while adding music to your Facebook Profile. If you can't add music to the profile, there are some proven solutions that can help you.
Check for Updates
Updates are one of the best aspects of using mobile applications.
They introduce new features and solve issues with the existing ones to give a sublime user-experience.
Sometimes, applications have bugs that interfere with basic features and create glitches.
Updating the application is a great way to solve the issues.
Hence, update your application from the Play Store/ App Store before adding music to the Facebook profile.
Clear Application Cache
Applications store cache data, which are mostly unnecessary items, and duplicate files that slow your device.
This is one reason applications behave funny during use.
Hence, navigate to your storage manager of the device and clear Facebook cache before adding music to your profile.
Log out And Log-In
If the above solutions don't solve the issue, try logging out of the application and log-in after a few minutes.
You can also try uninstalling the application and re-installing before logging in.
These methods have helped many people who faced issues while adding music to their Facebook profile.
Growing on Facebook is one of the best ways to scale your ideas, content and business globally.
The massive user-base of the platform makes it a great marketplace for individuals and brands looking to generate leads and provide value through content.
But Facebook has evolved significantly and so has the competition on the platform.
Today, you need to create valuable content consistently, interact with your audience, host events, go live and more. These actions are tiresome and might demotivate you after a period.
But you can save yourself from this by using social-media growth tools that
offer you to buy Facebook page likes.
Hence, helping you get genuine interactions on your posts and beat the competition.
Conclusion
There you have it. Now you know how to add music to your Facebook profile.
Adding music to your profile is a great way to attract audiences and tell them about your content.
But if you need, deleting the music is a simple process. I hope this article helps.