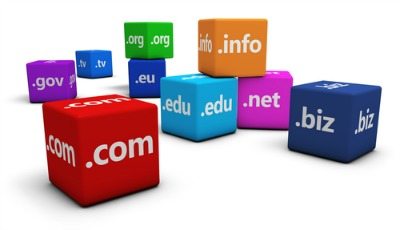 Domain registration fees vary depending on the extension, where you register, and what promotions maybe going on at any given time. A global top level domain registration (such as dot com) will typically run $10-15/annum, while some of the new specialty domains run all the way up to $150/annum.
There are however ways to get free domain name registration, typically by bundling your domain with hosting. Assuming you plan to use the domain then this is a great way to get the domain registration fee covered. You'll need hosting anyway, so using a WordPress host that provides a free domain name registration is a no brainer way to save a few dollars.
Get free domain name registration here:
Hostgator – Hostgator also performed really well in our testing and include domain registration with all their plans.
GreenGeeks – GreenGeeks is a great choice if you are looking especially for an Eco-friendly host, plus you can save on the domain name registration.
BlueHost – BlueHost is a very popular option with bloggers in part because they were an early pioneer in the bundling of a free domain name with their entry level hosting packages.
All these hosts offer great packages suitable for bloggers and small business so saving on the domain name registration fees is a nice bonus.
Disclosure: We are affiliated with the hosts above so if you click through and purchase we will get a commission. This is at no extra cost to you and helps us maintain WP Dev Shed as a resource for all webmasters.
Have we missed any other hosts that offer a free domain registration? Or do you know of other ways to get a free domain? Leave a comment and let us know.
Can I get free domain name registration without hosting?
In short, no. There are real costs involved in handling a domain registration for any company so the only way they can offset the cost for consumers is to bundle the registration with the purchase of some other product, usually hosting. Many domain registries will run periodic sales and offer very cheap domain registrations, I've seen them as low as $4.99, but these are usually just for the first year and regular pricing kicks in on renewal.