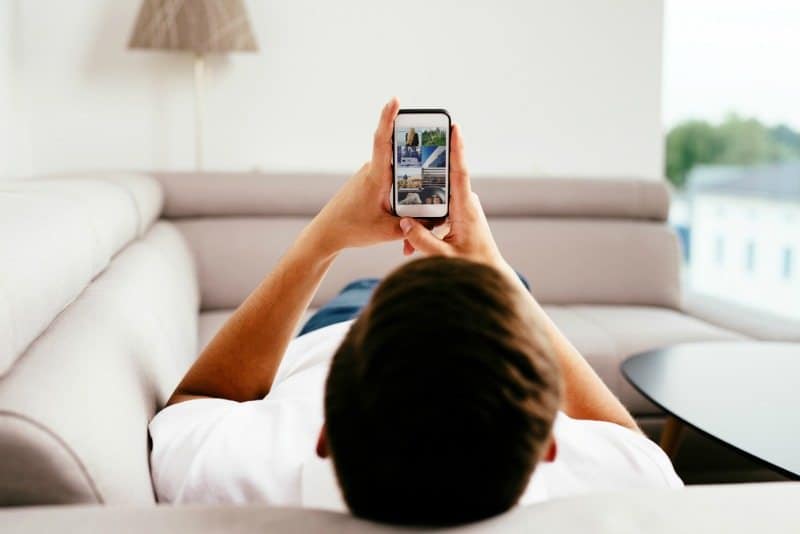 There's an art to encouraging your viewership to stay on your page instead of hitting the back button immediately.
One of the best ways to reduce your site's bounce rate and increase page views is to wow your readers with more content to ensure they stay engaged with your website. Converting visitors into loyal readers (and, hopefully, even subscribers one day) can easily be accomplished with a suitable related posts plugin.
In this post, we'll cover some of the best free and premium related posts plugins to help you engage your audience with more of your content, increase your site's page views, and build a loyal viewership.
Better Related Posts Widget
The Better Related Posts Widget is a premium WordPress plugin that enables users to display related posts in any widgetized sidebar. The underlying working principle behind this lightweight plugin is that it evaluates the tags, categories, and custom taxonomies on your site's posts to see which ones are the closest match to the currently open post.
The plugin ships with a plethora of customization options that enable webmasters to select which additional details to display with each related post, select how many related posts should be displayed, and even choose the taxonomy on which to base the selected related posts on.
With a $7 price tag attached to it, the Better Related Posts Widget offers an incredible amount of value. It's a great choice for webmasters who aren't particularly technically minded and may require help setting it up – the plugin comes with free support and updates from the developers for a period of 6 months.
YARPP
When it comes to free related posts plugins, YARPP (Yet Another Related Posts Plugin) is a name you'll hear thrown around quite a lot – and for good reason! YARPP displays posts, pages, and custom post types that are the closest match to the current entry in an elegant manner.
YARPP enables users to select from one of two layouts to display the related posts on – thumbnail or list. In addition to this, users can leverage the plugin's advanced templating option to gain finer control over how their site's visitors will view the related posts page element.
The stand out feature on offer with this plugin is the advanced algorithm on which it's based. The carefully-crafted and well-coded algorithm searches your site's archives to find the most accurate post to display based on several different factors, including post titles, tags, categories, custom taxonomies, and content.
Yuzo

Yuzo is one of the fastest and most productive related posts solutions you'll come across in the WordPress plugin repository. This lightweight, minimalist plugin crisscrosses through your blog archives to find the closest match. However, if you'd like to override the plugin's algorithm, you can manually select which posts should be displayed for a particular entry.
If you have a flair for customizing your WordPress site down to every last pixel, you'll be amazed by the wide range of configuration and options on offer with the Yuzo plugin. From choosing typography to selecting the widgets layout and background colors, users can customize just about everything to fit their site's brand – without having to code!
Yuzo has been developed to support massive incoming traffic. According to the developers, the plugin has been tested out on sites that receive more than one million unique visitors per day. If it works for them, chances are it'll work just fine for you, too!
Contextual Related Posts
With over 70,000 active installs, Contextual Related Posts is one of the most powerful and flexible related posts plugins that enables users to display accurately-chosen related posts on both their WordPress website and RSS feed.
The Contextual Related Posts plugin stands out from the crowd for a multitude of reasons. For starters, it supports thumbnails, widgets, shortcodes, and custom post types. Those of you who are programming literate can mess around with its CSS styles to customize its display according to your preferences or to fit your site's brand.
Related posts plugins often lack one key feature that can make all the difference in the world – speed. Contextual Related Posts comes with an inbuilt cache that automatically caches the outputs as your site's viewers continue to browse through your site thereby reducing the load on your server.
Inline Related Posts
What do The Wall Street Journal, BBC, and Business Insider have in common? They all have their related posts suggestions tucked neatly inside their content. The developers behind the popular Inline Related Posts plugin brought this incredibly handy dandy marketing technique to WordPress in the form of a lightweight yet robust plugin.
According to Swizec,
Only ~30% of readers actually read a whole blog post! 16% if it's particularly long, but 95%+ make it from one paragraph to the next on average.
Inline Related Posts sets new standards for displaying related posts. Instead of going the traditional route, with this plugin, you can display the related posts within your content. This increases the chances of your visitors actually seeing the related posts widget and is a surefire way to increase your site's page views.
Wrapping It Up
Related posts plugins are must-haves for any WordPress site. They play a key role in increasing your site's page views, forming a loyal viewership and delivering excellent user experience. We looked at some of the best related posts plugins and brought their stand out features to the surface. Hopefully, you're in a better place now to take things further yourself.
Which related posts plugins have you tried? Which features do you look for in a related posts plugin? Let us know in the comments section below!