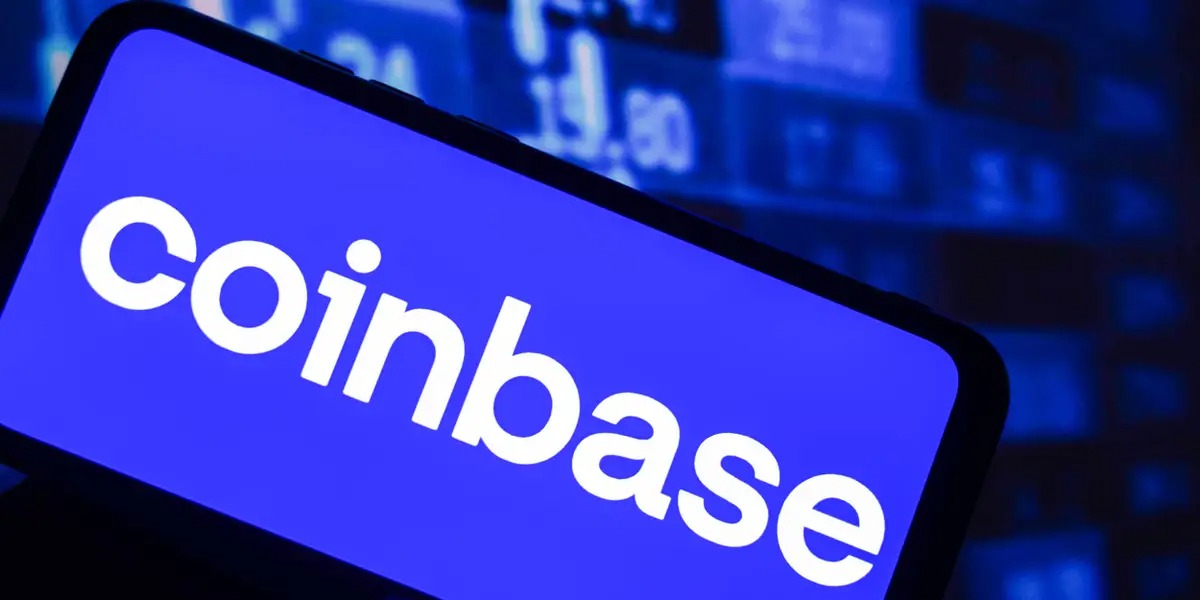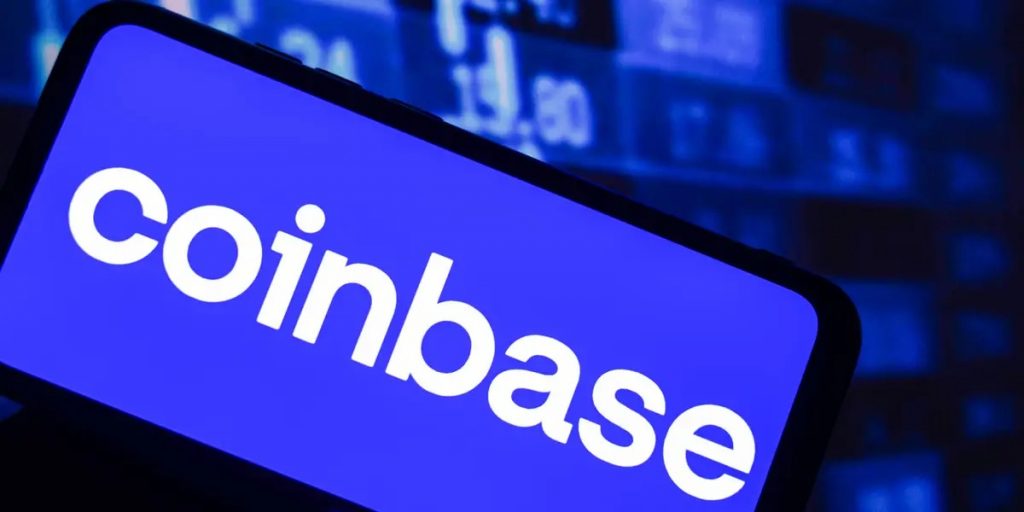 Coinbase is one of the most popular cryptocurrency exchange platforms in the world. It has been established for a while at this point, and on it, you can trade most major cryptocurrencies, including Bitcoin, and Ethereum.
However, if you're wanting to speed things up a little bit, and automate the cryptocurrency investment process, you might want to go for a crypto trading bot.
You've got to make sure that you find one that is compatible with Coinbase, otherwise you aren't going to be able to use your favorite platform anymore.
Let's review the top Coinbase trading bots in the industry, so that you can capitalize on the right ones.
Best Coinbase Trading Bots 2023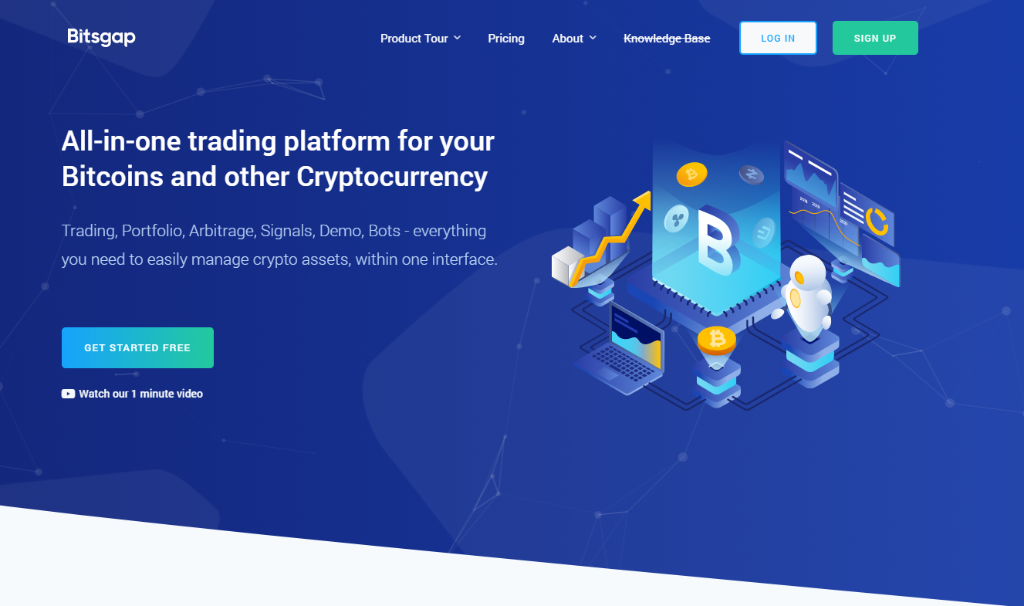 Bitsgap is the best Coinbase trading bot in the industry today – and its all-in-one platform, meaning that you can achieve success with your Coinbase trading bot, and so much more.
They can help you not only trade Bitcoin, but they can help you trade other cryptocurrencies, and if you have any initial queries about how they work, you can talk to them through their chat box.
They offer some of the greatest Bitcoin trading bot options in the world, and they also offer smart algorithmic orders, so that you can be making calculated trades that offer low risk choices.
They say that they are passionate about helping their clients gain everything they need so that they can easily manage their assets, and you can do this all within one interface.
You can get started for free, and they also have a tutorial video on their website, which is only a minute long, which we highly recommend you watching if you want to learn all about them, and how they work.
Maximizing your profit in an industry like this is difficult, but not when you've got a Coinbase trading bot like these guys on your side.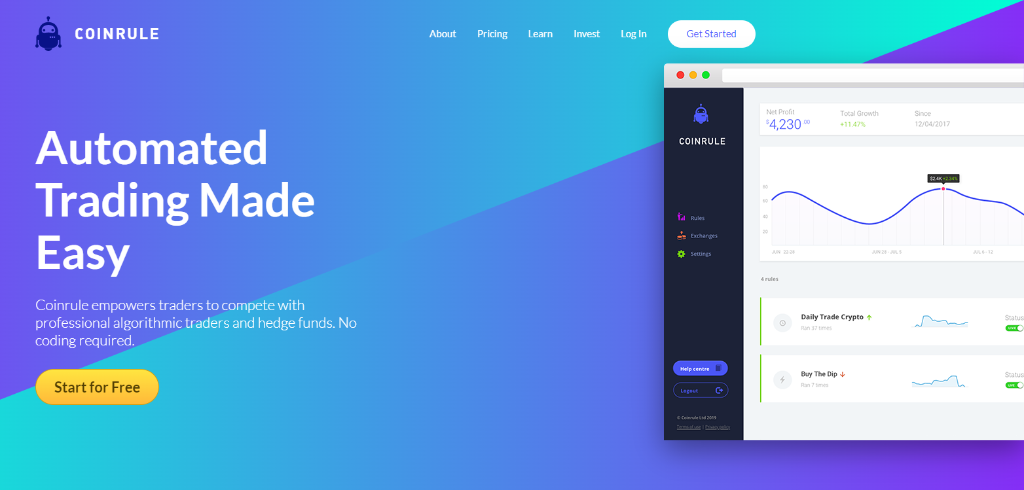 Coinrule is another really solid choice when it comes to choosing a Coinbase bot, because they can help you automate all of your cryptocurrency trading, and they say that they empower crypto traders that might not normally be able to compete with professional traders in the industry.
One of the biggest advantages to a Coinbase trading bot like these guys is that they don't require you to have any previous coding experience, so you can jump into using some of the greatest Coinbase trading bots in the industry, without needing to be an expert at all.
With this Coinbase trading bot, you can get started for free, and they say that they work with the top ten most popular exchanges and offer their clients encryption and security that is military grade.
The best part is that they are going to help you curate automated trading rules, and you can do this around the clock, which means that they're going to be helping you automatically trade your cryptocurrency even when you're asleep.
They always make sure to test new trading strategies against historical data, so you are never going into a new cryptocurrency trade blind.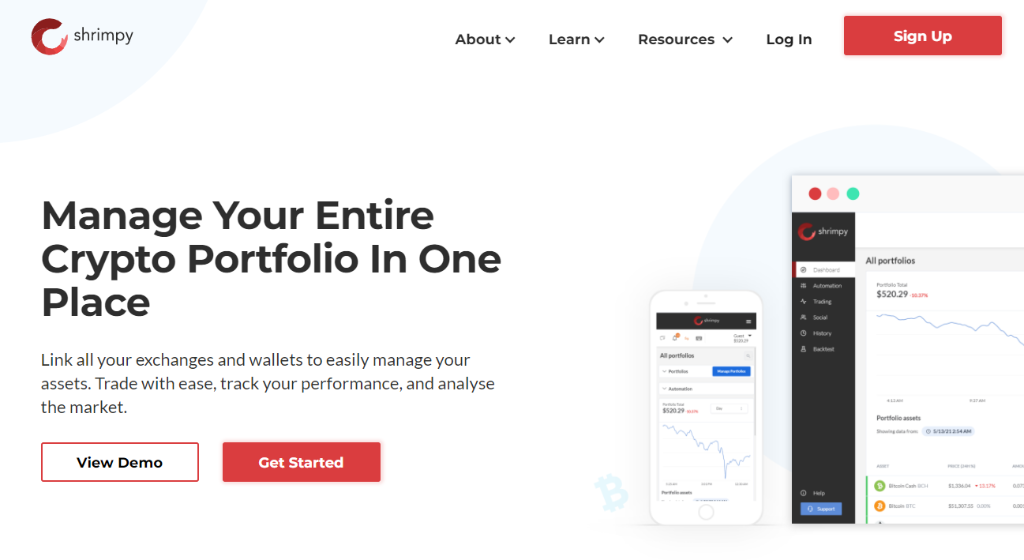 Shrimpy is a Coinbase bot that is primarily focused on long-term portfolio management.
As well as enabling portfolio rebalancing, automatic trading, and performance monitoring of multiple exchanges, it can also connect users to a unique social feature.
This way, you can copy trading strategies of some of the top users in the industry, so that you can really make the most of the cryptocurrency world being a community.
As well as offering a community, they also offer a large number of supported exchanges, as well as an interface that is super easy to use.
Their fees start at $19, and go up to $299 a month, and like so many other Coinbase trading bots we've talked about on this list, you don't need to know anything about coding or programming in order to be able to make the most of their features.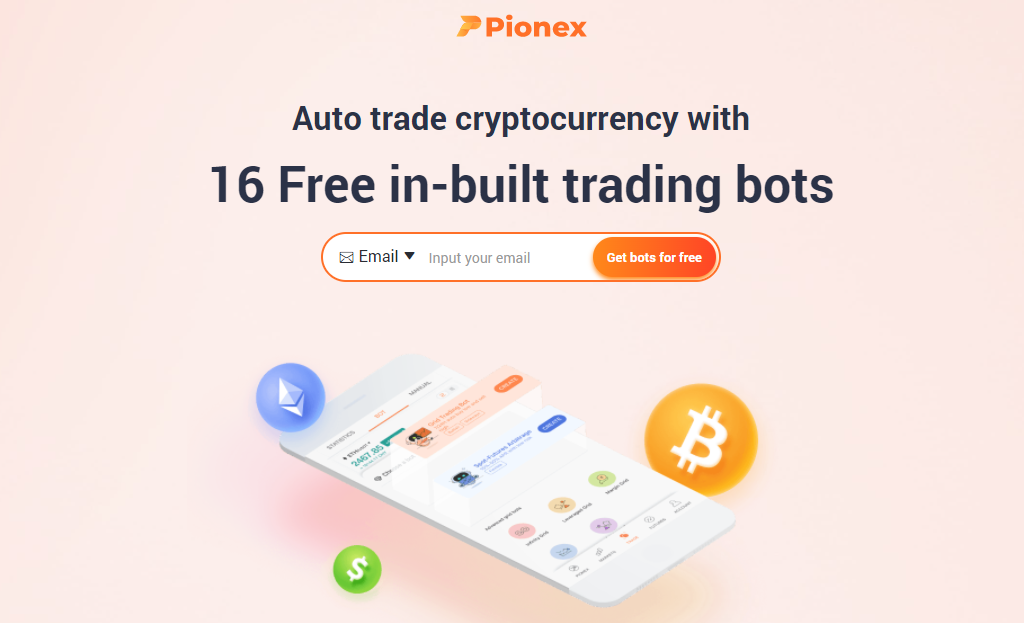 Pionex is NOT a Coinbase trading bot, but we have included them because they have a lot of experience helping their clients not only with grid trading bots, but with arbitrage trading, too – and it all comes for free on the Pionex exchange.
Perhaps the biggest advantage here is they are completely free for you to use, and you can capitalize on 16 bots that they have built within their system.
They also have excellent customer support, and there is no minimum when it comes to your first deposit, so you don't need a specific amount of cryptocurrency in order to get started investing with them.
We think it's clear from all of this that these guys are the kind of trading bot that is going to be on your side and stay there for as long as it takes for you to do well in the world of cryptocurrency.
5. Cryptohopper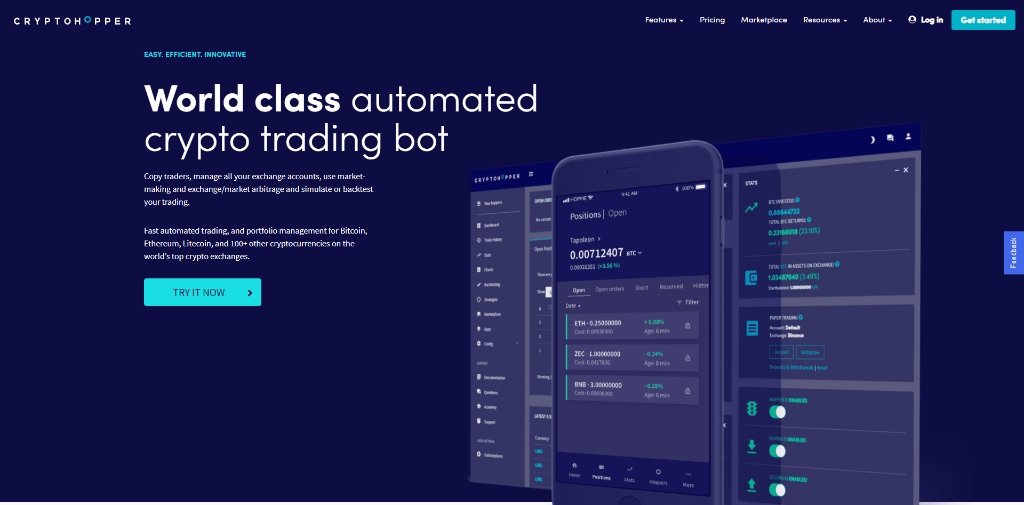 Cryptohopper is a juggernaut in the industry when it comes to being a Coinbase bot, because they work with more than 100 tokens, and they have availability for more than 15 exchanges.
As a result, they have hundreds of thousands of clients, and their packages range that from free to $99 a month are going to be able to offer something for everybody.
If you are somebody who is new to the world of cryptocurrency, you can find a wealth of templates, educational resources, and signals, but if you're someone who has experience in the cryptocurrency world, you can back test and design your own cryptocurrency trading strategies.
They are hosted on the cloud, which means that you don't need to download anything to make the most of their features, and we think that their interface is super user-friendly, so again, whether you are a veteran or a beginner, you are going to have a good experience with these guys.
You literally don't know need to know anything about programming in order to get started with them.
6. Gunbot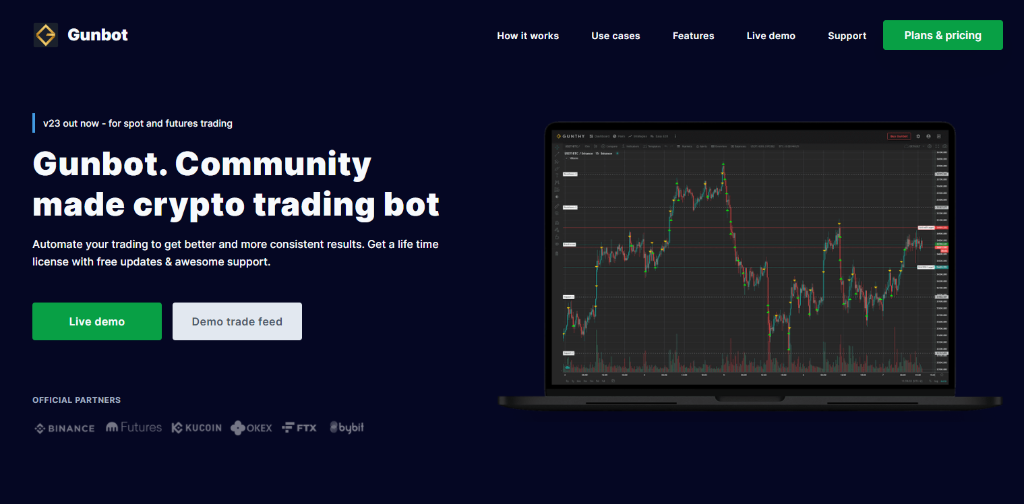 Gunbot isn't the easiest to use Coinbase bot, but it is chock full of features, if you don't mind a little bit of a learning curve in the beginning.
Their pricing reflects the fact that they are pretty advanced, and are mostly used by expert traders, especially those who are really comfortable with coding their own trading bots.
They even work slightly differently from other bots in the cryptocurrency trading industry, because their purchase is a one-time fee, and you get to download this software straight away.
Of course, this means that you are in charge of its security, but the good news is that you can also resell the license if you stop using it, or you aren't satisfied.
If you feel like you are a bit out of your depth when it comes to your cryptocurrency trades, the good news is that they have an active community for prebuilt scripts, copy trading, and support.
It's going to cost you $99 to get your hands on their lifetime license, and you can either use the interface, or JavaScript.
7. Trality
Trality is pretty outstanding as far as being a Coinbase trading bot, because it uses Python API, and allows its traders to make the most of this familiar language, as well as libraries to develop their own bots.
It offers end browser coding features, including backtesting and intelligent autocomplete, and what's interesting about these guys is that they have been a little bit slow when it comes to introducing new exchanges and features, but we love that their Python integration is really easy to use, and they offer detailed documentation, so the entire process of bot building is a little bit more straightforward and transparent.
8. 3Commas
3Commas is a Coinbase bot that needs to be made the most of by advanced traders, but the good news is that they're still user-friendly, and offer surprisingly affordable packages, so if you are an independent trader that is looking to rise to the challenge when it comes to more complicated strategies, these guys are going to be a good option.
They offer a highly visual, simple user interface, so that you can make the most of their investor's program and automate your strategies personally.
They also have a blog, where you can make the most of analytics, insights, and guides, so that you aren't completely on your own.
Their pricing goes up to $99 a month, but if you purchase a subscription with them and pay for it annually, this is going to be $50 a month.
One benefit to these guys is that you don't need to do any programming in order to use their interface.
9. CryptoHero
If you are the biggest beginner to cryptocurrency right now, then you are definitely going to want to make the most of the next Coinbase trading bot on this list.
They offer extremely affordable pricing, as well as a user interface that is incredibly simple, making them ideal for traders who are brand new to cryptocurrency bots.
They also optimize their software for AI, which is another advantage if you are pressed for time when it comes to your trades, or you're just a beginner.
Their pricing goes up to $29.90 a month, and you don't need to know anything about programming in order to implement their features.
How do You Tax Cryptocurrency Bot Trading?
One thing that's really important to remember when trading your cryptocurrency using a Coinbase trading bot is that you still have to pay taxes on what you make in terms of profit.
The thing about crypto bots is that they trade on exchanges for you, which means that when it comes time to report your crypto taxes, you need to be able to import your trades into tax software that is compatible with cryptocurrency.
This is the same process that you would have to implement if you were trading everything on your own.
This is why when you choose a bot strategy, you need to keep on top of how many trades the bot is making for you.
Every single trade that is done on your behalf, whether it is hundreds, or even thousands in a day, or even a week, needs to be reported.
Of course, this increases the complexity around your tax calculations.
Keeping on top of exactly how many trades your crypto trading bots are making on your behalf is going to save you a lot of time and frustration.
Common Bot Trading Methods
When it comes to Coinbase trading bots, there are a number of different trading strategies that you can implement. Let's take a look at these.
Arbitrage
An crypto arbitrage trading bot is a piece of software that compares token prices across different exchanges, so that you can take advantage of discrepancies in the price and make automatic trades.
It is a tried-and-true method that has been used by traditional stockbrokers, and it translates really well to the world of cryptocurrency.
Grid
A grid trading bot is really simple, which is why it is a good choice if you are a beginner.
All you need to do is set multiple grids of both lower and upper cost limits, when trading with a specific cryptocurrency.
From here, the bot is going to make a number of interchangeable trades, so that you can incrementally accumulate revenue.
Sandwich
A sandwich bot is going to detect when a trader is placing a bid on a specific coin. Then, they are going to place a higher bid on the same coin.
The bot is betting that the trader is going to still want the coin, so if it wins the coin, it is going to immediately sell it to the original bidder at a higher value than the coin would have sold for initially.
FAQs
What Are Coinbase Trading Bots?
A cryptocurrency trading bot is a software that has been created to implement trades on your behalf and to do so automatically.
They allow you to automatically trade cryptocurrency based on trends and data, as opposed to emotional reasons.
This means that you can increase your profit, minimize your risk, and limit your losses across multiple platforms, Including Coinbase.
Additionally, bots can offer you the option to earn a passive income around the clock.
Whether you are biking, sleeping, or eating breakfast, you could be earning from your trades that are automated.
The good news is that automated trading by cryptocurrency bots is supported by an increasing number of platforms, including Coinbase, so there's no doubt that you are going to be able to make the most of this approach to your cryptocurrency investments.
Are Trading Bots Legal?
There's absolutely nothing wrong with using a Coinbase bot in order to implement your trades automatically, but you just need to check in with your local jurisdiction when it comes to choosing the right one for your needs.
There are going to be certain regulations and restrictions around automated trades, but when it comes to using a Coinbase bot, all you've got to do is make sure that it is compatible with Coinbase, and you'll be good to go.
Can I Trade without A Bot?
Yes, you can definitely implement cryptocurrency trades without relying on a bot, but the reality is that you are going to be spending a lot of your own time on it, time that you probably don't have.
The thing about making the most of a Coinbase trading bot is that you can automate your trades, so that you can be investing in cryptocurrency on the side, without it taking up any more of your schedule than you want it to.
Final Thoughts
The Coinbase bot options that we've talked about on this list today are the best in 2023, so there's a really good chance that when you connect to them, you are going to be able to make low-risk, high yielding trades that will encourage you to trade even more in the future.
The thing about Coinbase is that it is well supported just like Binance, and it offers its users the opportunity to invest in a number of different cryptocurrency tokens, and the best part is that all of the services we've talked about above are compatible with it.
Play around a little bit with a few Coinbase trading bot options, and see how they compare, so that you can land on the one that is going to suit your needs and your goals best.