Photos can make your WordPress site more engaging, increasing the chances that people will linger on it and look at the content for longer periods. And, a WordPress photo gallery plugin is an excellent way to keep the photos organized and make it easy for people to browse through them.
Here are 14 of the best photo gallery plugins you should check out and consider adding to your site.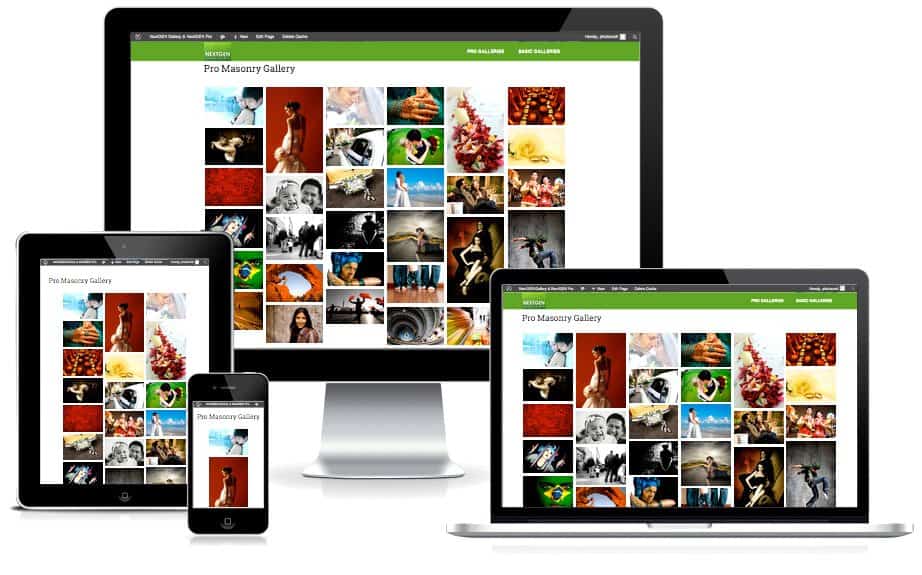 One of the advantages of this plugin is that it's been around since 2007 and receives more than a million new downloads per year. The free version of NextGEN gallery allows creating your gallery in either a thumbnail or slideshow format.
There is also an Insert Gallery window that lets users work inside it when adding galleries to their pages instead of dealing with shortcodes. When you need to manage your photos, there are several ways to do so. Try the batch upload feature to make transfers more efficient or see how easy it is to rearrange photos or group them into albums. This is a plugin made with photo enthusiasts in mind.
If you want something more than what the free version offers, paid plans are $79 and up.
This plugin offers an impressive amount of customization and doesn't require advanced coding skills. Among the features you can enjoy are:
Six lightbox styles
12 built-in hover effects with cross-browser compatibility
The ability to resize individual images or change the height and width of a gallery
The option to choose the size and color of photo captions
Whether you want a gallery to display wedding photos or snapshots from your recent round-the-world trip, Modula makes it easy to tweak the content so to suit your site and your needs.
Changing the dimensions of a gallery, for example, is as easy as clicking and dragging on the bottom corner. You can use Modula as a free version or opt for a premium plan ranging from $29-99 depending on the tier chosen.
Portfolio Designer is way more than just a gallery plugin. It is an extremely flexible way to build portfolio galleries to showcase your work as well as any kind of image, photo, or rich media gallery.
The free version offers the popular masonry and grid style layouts with loads of pre-defined effects and animations to make your portfolio/gallery really stand out. Obviously, everything is fully responsive as well.
The paid version of Portfolio Designer goes even further with dozens more effects and layout variations including sliders, justified layouts, infinite scrolling, and much more. Definitely worth a look if you have the budget for a premium plugin.
The creators of this plugin believe people should not have to hire developers to put visually pleasing galleries onto their WordPress sites.
When giving this plugin a try, you likely won't need to spend much time learning your way around the plugin. Look forward to creating a gallery in five minutes or less. Key features of the plugin include:
Drag and drop gallery creation
Integration with social media feeds and WooCommerce
Create slideshows with manual or automatic controls
Protect your images with watermarks
Envira Gallery also offers 100-percent optimization for mobile devices and allows deep-linking to individual images for SEO best practices.
Regardless of if you recently started working with photo galleries on WordPress or consider yourself a seasoned expert, this plugin is one that can scale to meet your needs, making it a solid choice. Interested in a premium plan? The paid versions start at $29.
Making your WordPress site mobile-friendly is an excellent way to cater to people who view the content on their smartphones or tablets and not risk making them feel frustrated.
The Photo Gallery by 10Web plugin is specifically for galleries that look great on mobile devices. Use the drag-and-drop functionality to make beautiful galleries without wasting time.
Alternatively, sign up for a premium plan by choosing a tier priced from $30-100. Getting one of those gives you access to ready-made themes for eye-catching results without going through any customization. However, if you prefer something custom-made, that's possible for your gallery, too.
There is also a tagging feature for arranging your photos into groups. It's handy for keeping things organized and giving your gallery some structure.
FooGallery includes a new Gutenberg block editor, making it compatible with a 2018 Gutenberg block editing system that WordPress rolled out.
Use a copy-to-clipboard feature to facilitate using shortcodes when adding galleries, and rely on the drag-and-drop features to rearrange the photos in a gallery. Some of the other perks available to you include:
A built-in image library for user-friendly photo management
Live previews of images on the administrator side
A gallery picker for inserting images
Support for high-quality thumbnails on retina-quality displays
The Pro version of FooGallery is $49, and there is a handy chart for comparing the features of the free and paid versions.
Consider this plugin if you primarily want to feature photos in a WordPress gallery but may include video and audio files at some point, too. It includes support for all three types of media. Here are some other advantages of this plugin:
Show photos as galleries or albums
Create covers for albums to increase the appeal
Activate a geolocation feature for pictures to add location-based context
Add the gallery shortcode to the post with a single click
Works with the native Image Resizer in WordPress
You can also quickly shift images between galleries and make them appear in multiple places by adding tags to the content.
That option makes it more straightforward to manage your photos by putting them in the desired areas without extra clicks. Moreover, set permissions for albums, such as by making specific ones public or only visible to logged-in users.
Although there is a free version of this app, premium version prices begin at $29.99.
Use Final Tiles Grid Gallery to make fully responsive WordPress galleries that adjust the image layout based on a person's browser or screen size.
Pick from two available layouts and decide on the size of the margins for each image you upload. This plugin works via a concept that doesn't crop the images and retains the original size when possible. As such, you can rest assured that the images displayed on the screen appear as expected.
If you want to work with the paid features this app offers, pricing starts at $19.99, billed annually. Hover effects for captions and images, as well as WooCommerce support, are some of the extras that come with a premium plan.
Give this WordPress option a try when you're eager to experiment with numerous types of galleries on your site. Some of the possibilities include a carousel gallery, full-width gallery, gallery with captions and icons, or mosaic gallery, among many others.
Many people arguably think that having all those choices is a good thing, and you may agree, but this plugin might be more than you need if simplicity is your aim.
What other features can you use? Here's a sampling:
Add images to galleries from FTP or social media
Use shadow presets to make your images stand out
Put a reflected image of your company's logo on each image to build a branded gallery
Include captions with the images to help viewers understand the context
Premium licenses are $39 and up depending on the number of sites using the plugin, but there is a free version too, and it gives you access to many of the features mentioned above.
No matter if your images come from social media, the WordPress gallery or somewhere else, there's a good chance Essential Grid will help you swiftly show them off in a gallery format. Making custom modifications and selecting your format is simple thanks to the user-friendly and attractive interface.
You can also:
Choose the number of columns displayed on desktop or mobile devices
Add filtering options to your galleries to help people find the content they most want to see
Make a gallery that matches your brand by using the visual skin editor
Build skins from scratch, or create one based on an existing skin inside the plugin
This is a paid plugin that costs $34.
Gallery bank is ideal if you have a large number of photos to display and want to avoid the album quantity restrictions imposed by some other plugins. It allows uploading an unlimited number of images, plus add single or multiple galleries to a page using a shortcode.
Here are some of its other features:
Right-click protection function to stop people from downloading and saving images without permission
Masonry or thumbnail gallery layouts
Add a title and description to each photo or album
User-friendly image management interface
You can use this plugin for free. Alternatively, the Pro plan starts at 29.99, billed annually. Lifetime licenses are also available. The Pro version gives you more than 200 features, including the ability to make slideshows, add watermarks and try several lightbox styles.
The name of this WordPress plugin gets right to the point by describing its purpose. The plugin has a control panel for picking colors, grid specifics, hover effects, and more, letting you take care of all the necessary tweaks in one place.
Advantages:
Create up to three galleries with the free (Lite) version
Make animated sliders or lightbox galleries
Adjust the rows, columns, and spacing in each gallery
Use the color picker to enjoy virtually unlimited shade possibilities for a gallery's skin
Premium versions of this plugin start at $24 and offer support for Google Maps in a gallery, let you have up to eight columns in a gallery, and pick from more than 10 lightbox options.
Unite Gallery is an all-in-one WordPress gallery for photos and videos. Users praise it as giving them flexibility and offering a good buy for the money. You can purchase a license from CodeCanyon for $29.
Here are some of the reasons people likely think it's a prime option to pursue:
Choose from 10 gallery layouts
Make adjustments with more than 120 gallery settings
Touch-enabled functionality let people control parts of the gallery on touch-sensitive devices, such as smartphones
Mix photo and video elements regardless of the gallery style chosen
At first, you may hesitate to buy a plugin that doesn't have a free version. But, a look at the reviews associated with the product should be enough to show you that it's a wise investment if you plan to prioritize photos on any WordPress site.

This is another plugin sold at CodeCanyon, and it's one of the best-selling WordPress gallery plugins on the site.
Arrange images in the ways that work best for you, quickly combining images of various sizes. It's also easy to add captions to the pictures and help viewers understand where you were when you captured the image.
Justified Image Grid also gives you full control over how the plugin works with your galleries. You can embed it to apply to all your existing WordPress images automatically, or customize things as you go along by making changes with the user interface.
The plugin is also mobile-responsive and retina-ready, ensuring that your images look fantastic on an assortment of modern devices.
The plugin costs $27 for a regular license.
PhotoMosaic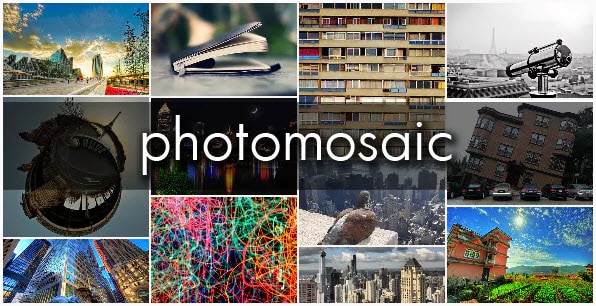 This plugin works with the built-in gallery options WordPress offers. You select the name of this plugin as your gallery theme, then get all your uploaded photos transformed into a mosaic-style gallery.
Here are some of the other reasons to consider this plugin:
Support for Lazy Loading
Ability to customize gallery columns
Includes a lightbox component, but also works with lightbox plugins you may already use
Option to link images to a URL
You can also make galleries from a list of images or pictures attached to posts. Those choices give you plenty of flexibility when creating your albums.
Install a Gallery Plugin With Confidence
With so many WordPress photo gallery plugins available, it can be difficult to determine the ones worth installing. This list should help cut down that uncertainty by giving you a breakdown of why these 14 outstanding options are so popular.
After learning to use one of them, you might decide to share your findings with other friends who have WordPress sites with photos.
—
ED: This has always been one of our most popular posts, and now thanks to Kayla it is completely overhauled and updated!