Web design is an essential factor in making your website engaging and appealing. Most internet users put more weight on the visual impact of a website before they venture into its content. They are more likely to equate what's pleasing to their eyes as something engaging and worthy of their attention and time.
It doesn't mean you'll have to throw quality content out the window for a visually stunning webpage design. Modern internet users have limited engagement time due to a wide variety of websites sharing similar content.
If they are not satisfied with one site, they can easily leave the site and go to another. To maintain full user engagement, there must be a harmonious mix of website visual appeal and quality and relevant content.
Here, we will focus on the visual appeal part and share some tips on making a winning website.
1. Focus on the Essentials and Functionality
We did mention making a stunning visual impact on your website but there are steps to follow to achieve it. Most people would focus first on the colors and themes before going to the layout and arrangement of content.
While nothing's wrong with glamming up your website first, digital marketing and web design London specialists recommend focusing on the essential essentials and having a functional layout first before applying colors and themes. It is a more efficient way of laying the groundwork for an effective website design.
You get to assign which links, headers, and fonts get emphasized easier when you work on them with a neutral background. You can then think of color combinations that accentuate the visual impact of your arrangement.
It is better than redoing your color scheme after finding that your layout goes in conflict with your predetermined design. A layout-to-theme route can make your site design easy to load, navigate, and compatible with different devices and platforms.
2. Emphasize Loading Speed
There's another reason why we prioritized functionality and a simple layout in making a website design. It is because it is also tied to how fast your website loads and responds to user interactions.
The crucial part is the load time in accessing your website. Users will not stick around if your website loads slowly. If you have addressed the page load part, make sure to follow it through by making the links and other pages load fast too.
Unless video content is necessary, minimize adding video links or content on your website. Also, explore software and resources that can help speed up your website and decrease its loading time.
Make your website user-friendly and visually creative by using smart design techniques that can help them navigate your site easily. Keep your navigation menus simple yet attractive by placing simple mouse hover effects that change the color of the linked items.
Users appreciate a website's design if they feel guided in their exploration and if the website has intuitive features that make it easier for them to move around your site.
4. Place Essential Information Above the Fold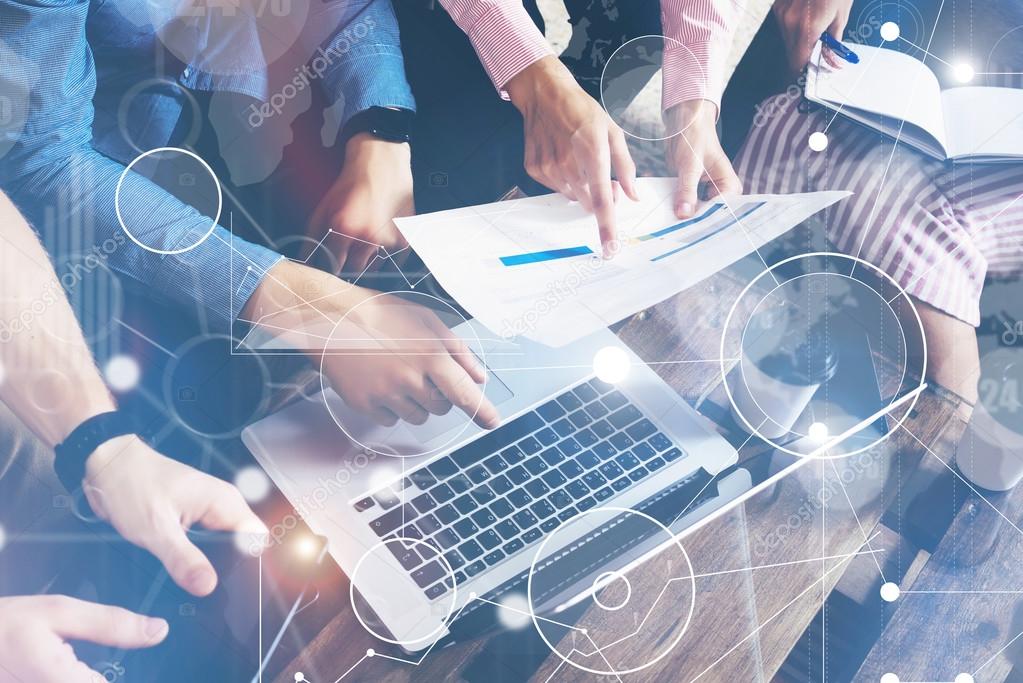 The part above the border when the page first loads is an important area that should be paid attention to in your website design. Most users spend a significant portion of their navigation time on the area above the fold, so use it to your advantage when you design your site.
Place your headlines and content teasers in this area to let users know what your website is about and what you can offer. This area is also ideal for placing social media links, calls to action, and contact information if you are running a business website.
This part of your website is the easiest to find, so place in this area some links and information that are beneficial to your business.
5. Follow the "Less is More" Principle
This principle not only applies to your content but also to the options of product or services you want to post. Do not overwhelm your site visitors with information on a single page.
Show only a part of your content and offer links if they want to read further. The same principle can be applied if your site sells products or services. This principle runs in parallel with Hick's Law, which states that it takes longer for a person to decide if he is given more choices.
Applying this law in a commercial setting, when you give more varieties of your products to choose from, the less likely a potential customer is going to buy any of the products.
However, applying the opposite can boost your site's conversions because the users' choices are not overwhelming and they can decide easily.
6. Pay Attention to Visual Cues
As we mentioned earlier, most customers are visually oriented when it comes to exploring websites. Use this orientation to guide customers and site visitors to your content.
Research shows that subtle visual cues like images looking towards your content or advertisement can lead viewers to look in the same direction.
If you want a more aggressive approach, you can use arrows or animations that point to content, descriptions, or links that you want to be viewed by visitors.
7. Keep Your Page Information Accurate
Keep in mind that customers and site visitors nowadays are more cautious and particular about the information they read on websites. Keep your product information updated, ensure that your contact details are correct, and avoid simple grammatical errors.
Thus, make it a point to thoroughly check each page of your website before it goes live and when you make updates to your content.
8. Place Effective Calls to Action
Each page of your website should have a call to action (CTA) to guide them towards the desired action, such as contacting your office, creating an account, signing up for a service, downloading a white paper, or buying a product.
Find an efficient location on each page where you can place your CTA links or buttons. As mentioned earlier, it is preferable to have your CTA placed above the fold or on the navigation bar.
Keep the CTA short and effective and use attractive colors for their buttons to make them stand out and easy to locate.
There are a lot of things to consider when creating your website. The website's design is essential for creating a positive first impression on visitors and customers.
Whether you are making a business website or a non-profit website, it is essential to sustain the interaction of your site visitors to improve your website's presence.
Thus, make an impressive first step applying the tips we shared and using your creative genius to make your website appealing and back it up with quality and relevant content.